Residents live the 'good life' at Currergate and Beanlands
Currergate Nursing Home in Steeton and Beanlands Nursing Home in Cross Hills have both excelled during inspections by the Care Quality Commission (CQC) which has recently published glowing reports on both homes.
Czajka Care Group's Currergate Nursing Home and Beanlands Nursing Home were both rated as 'good' during the in-depth assessments.
The CQC is England's independent regulator of health and social care services and regularly inspects all nursing and residential care homes to ensure they meet all relevant legal requirements. Inspectors also talk to residents, their relatives and team members, as well as looking in detail at how safe the facility is, its effectiveness, the standard of care residents enjoy, its leadership team and how responsive it is.
At Beanlands, which is a grand building with delightful gardens on Colne Road, the inspectors praised the positive interaction observed between staff and residents, how there are enough well-trained staff present to meet people's needs in a timely manner and the fact they understand how residents liked their care to be delivered. The inspectors also highlighted the home's programme of activities and the varied choices available at meal times.
Following the CQC's unannounced visit to Currergate, which sits in several acres of landscaped grounds on Skipton Road, the inspectors applauded the dedicated levels of care provided and the relationship between team members and residents, who have got to know each other well due to the home's low staff turnover. The report also commended how Currergate promotes independent living, giving everyone real choice and control over how they want to live their lives, as well as offering a good range of activities and social opportunities.
Konrad Czajka, Managing Director of Czajka Care Group, said: "We're extremely pleased with these latest CQC reports. Both Currergate and Beanlands are located in tranquil surroundings, with stunning gardens and they both have extremely strong teams in place who always put residents at the centre of everything they do. The CQC inspection is a rigorous process and for the inspectors to recognise and praise so much of what they saw, is the ultimate endorsement for our homes."
Other Recommended Articles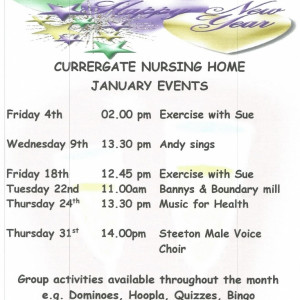 Here are some of the events coming up in January at Currergate Nursing Home that residents can look forward to.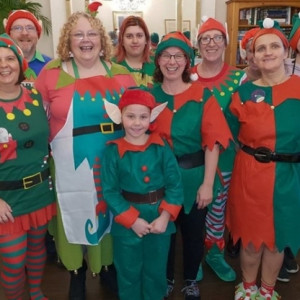 Staff and residents from Beanlands Nursing Home in Cross Hills have over raised over £800 for its residents fund, £100 of which will be donated to dementia charity, Alzheimer's Society, after its staff paid to wear elf outfits and ran a 'name the elf competition'.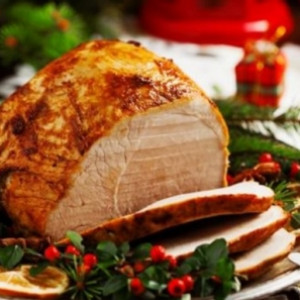 Elderly residents in the Keighley and Skipton areas don't have to spend Christmas alone after Czajka Care Group has pledged to offer free Christmas dinners at its Steeton and Cross Hills nursing homes, to anyone on their own for the big day.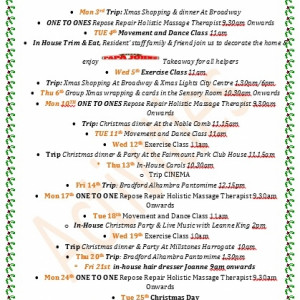 Here's what's coming up over the Chritmas period at Staveley Birkleas.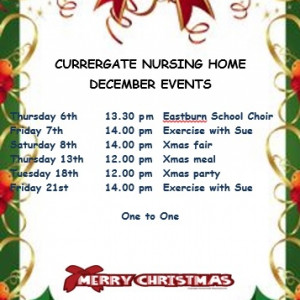 From Christmas parties to festive exercise classes, it's all happening this December at Currergate.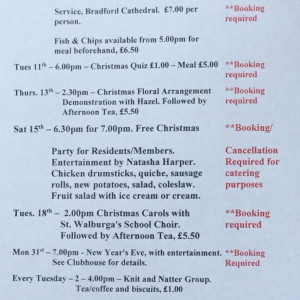 There's lots going on at The Clubhouse at Fairmount Park this month that culminates with a glittering New Year's Eve Party.