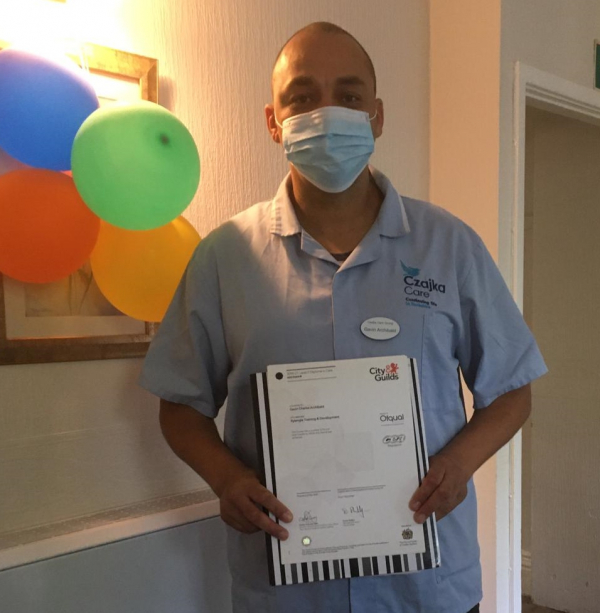 15 carers continue their training during pandemic to achieve impressive set of qualifications
15 of our talented care workers have achieved new industry qualifications whilst working at our care and nursing homes.
The caring team look after older people at Fairmount Nursing Home, Brookfield Care Home, Currergate Nursing Home and Beanlands Nursing Home, as well as younger people with physical disabilities at one of the North of England's leading specialist nursing homes - Staveley Birkleas.
Tracey Hinchliffe achieved an NVQ Level 5 in leadership and management for health and social care and Sarah Chilton gained an NVQ Level 4 in health and social care. Kelly Oldcorn, Rebecca Smith, Gavin Archibald, Saiqa Ajaib and Amjid Ali Shah achieved a Level 2 in adult care support. Sarah Stott, Asad Ali Shah, Susan Smith, Pauline Rushworth, Zoe Lane, Yasmin Smith, Helen Larkin and Adelaja Przykaza achieved Level 3 in adult care support.
The health and social care qualification is run by City & Guilds, and is the recognised qualification for care workers and senior workers in health and social care with three levels – two, three and four. The NVQ Level 5 in leadership and management for health and social care, gives people the opportunity to build both managerial and care skills.
The City & Guilds adult care support qualification is a competence-based qualification which has been developed with Skills for Care, Skills for Health and in consultation with employers who provide adult care and health services. There are two levels – two and three.
Konrad Czajka, managing director of Czajka Care Group, said: "These qualifications involve hundreds of hours of guided leaning and qualification time. Learners have to evidence and achieve credits to earn their diplomas, all whilst doing their day job.
"Working in the care industry has its challenges, especially due to the current Covid-19 pandemic, but it's also a very rewarding job where people can learn, progress and achieve new goals. We encourage our team to constantly further their skills and attain new qualifications and we are very proud of these recent achievements."
Czajka Care Group invests heavily in training and runs a state-of-the-art training centre in Nab Wood, Shipley with an impressive programme of training. Konrad added: "We have been providing specialised training for the last 10 years from our training centre to all new and existing staff at Czajka Care Group, as well as offering courses and training contracts to a number of other care and nursing homes across Bradford and Keighley.
"We have courses on everything from manual handling to new care standards and adult protection safeguarding. We also run a four-day training course in induction standards, which covers subjects including first aid, health and safety, infection control, communications, client confidentiality, palliative care and food hygiene. Great training is the key to maintaining great standards and the very best level of care for our residents – which is ultimately why we place such a strong emphasis on it."
Czajka Care Group runs Fairmount Nursing Home, Brookfield Care Home and its specialist Nursing Home for people with physical disabilities, Staveley Birk Leas, which are all in Nab Wood near Shipley, as well as Currergate Nursing Home in Steeton and Beanlands Nursing Home in Cross Hills. Czajka Care Group also provides purpose-built retirement homes and operates The Clubhouse at Fairmount Park, which is a members only club, with a wide range of leisure facilities.
Other Recommended Articles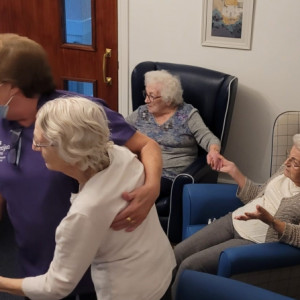 Our residents at our Brookfield Care Home had a great time singing and dancing to the live music provided by Andy Wiseman. We can't wait to have him come back and perform for us again soon.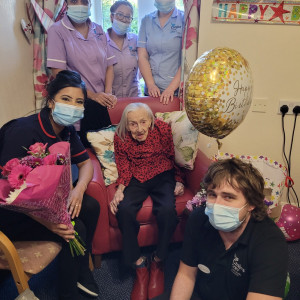 We were absolutely delighted to help May celebrate her 100th birthday at our Brookfield Care Home in Nab Wood, Shipley recently. Her daughters, Jackie and Sue, celebrated with us and our wonderful chef made the most delicious cake.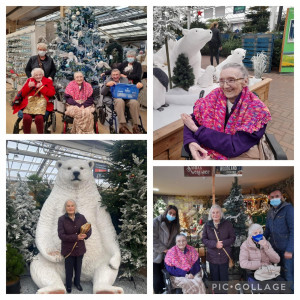 Our Currergate Nursing Home residents had a great day out at Tong Garden Centre and are feeling very much in the Christmas spirit! Can anyone spot the polar bear?!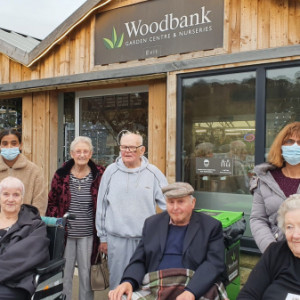 First trip out for our residents from our Beanlands Nursing Home for a while - and what a great time was had by all! Woodbank Nurseries - Harden, Bingley did not disappoint. We had a lovely lunch and plenty of fun on the penny machine.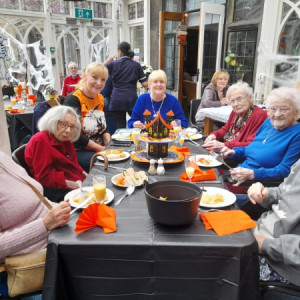 Some spooky times were had this Halloween across all of our care and nursing homes. The time, effort and creativity that went into the decoration was awesome! With Halloween parties galore – everyone had a great time!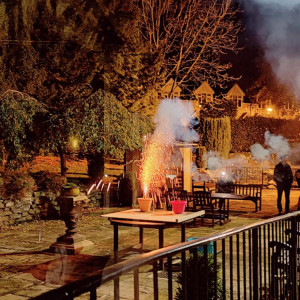 Big bangs and plenty of sparkle on Bonfire Night at our care homes and nursing homes. Our residents love to get together and celebrate special events and this Bonfire Night went off with a bang thanks to our wonderful team at Czajka Care group.