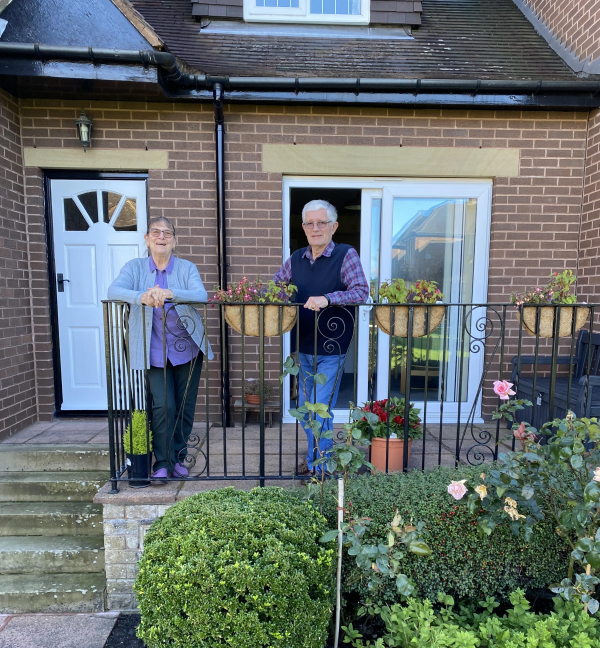 Buyers flock to West Yorkshire retirement homes
We have sold five properties to the over 55s in the last month alone, following a surge in demand for purpose-built retirement homes.
Czajka Care Group owns and operates Fairmount Park in Nab Wood and Currergate Mews in Steeton – which is conveniently located between Skipton and Keighley. Konrad Czajka, managing director at Czajka Care Group, explained: "These developments have always been popular, but over the last three months we have had a significant increase in people wanting to move into our homes due to the location, property styles, leisure facilities and support available.
"We currently have no availability at Currergate Mews having just sold our last property there. There are four sales going through at Fairmount Park, and only two first floor apartments available for sale, both priced at £180,000."
Mr Peter Cox and his wife Carole have recently purchased a home at Fairmount Park. Peter said: "We can't speak highly enough of Fairmount Park and Czajka Care Group. With a two-year waiting list for the houses, we first started speaking to Konrad and the team three years ago and rented an apartment before buying.
"We have spent the last 23 years travelling the world, after retiring and selling our home and business in Suffolk. We have visited 68 countries, travelling independently mostly in South America, Asia and India, and we spent 10 years travelling around Australia by 4-wheel drive vehicle and semi off-road caravan. For the last seven years we have spent a lot of time at our holiday apartment on the Costa del Sol, but due to Brexit we wanted to buy in the UK to settle near to our family.
"With family in Roundhay, Leeds we knew we wanted to come to Yorkshire. We spent a lot of time looking for our new home for the second phase of our retirement and nothing compared to what Fairmount Park had to offer.
"In Australia and America, it's common place to have retirement developments with leisure facilities and a real sense of community, alongside longer-term extended care offerings for later in life, but in the UK it's more unusual. Fairmount Park really stood out to us – it's immaculate and because it's privately owned and run everyone takes ownership and pride in the place. Konrad and his team kept in contact with us over the years whilst we were in Spain and kept us fully informed of availability.
"By renting the apartment it was ideal for when we came back from our travels to visit family and it also gave us the chance to get to know everyone here. It was a good test bed for us and helped us to be 100% certain it was where we wanted to live. This year, a two-bedroom house became available, as the previous owner wanted to downsize into an apartment. We stayed in the apartment whilst we oversaw a complete internal renovation of the house and my wife enjoyed choosing all the décor, bathroom fittings and kitchen. We were able to oversee everything from our apartment and could not fault the team, who managed the whole process for us.
"We really love our new home, and with a south facing patio looking onto the impressive bowling green, we can enjoy a glass or two of fizz in the sunshine with a great view! We have really nice neighbours, lovely staff on-site and of course the delightful swimming pool and leisure facilities at The Clubhouse. It has been a great move for us. We are now in our 70's and really looking forward to this next part of our retirement together."
Konrad added: "Peter and Carole are a fascinating couple who have independently travelled the world and they have taken a very practical approach to finding a home close to family, with all the facilities and services they want now and in the future.
"Homes at Fairmount Park don't come on the market very often, so anyone aged over 55 who is looking for a retirement property, should book an appointment to view the only two available apartments. The houses are very sought after and we currently have none for sale, but we are adding names to our waiting list."
Anyone wanting further information about Fairmount Park can call 01274 599564
Other Recommended Articles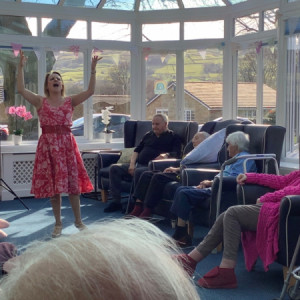 Carole entertained our residents at Beanlands Nursing Home with some wonderful songs recently. Everyone joined in and had a great time.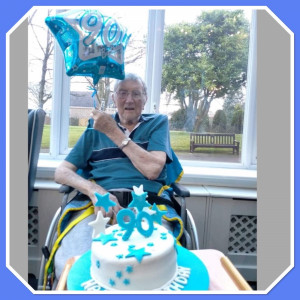 We celebrated two big birthdays at Beanlands Nuring Home recently. Happy 90th Birthday to Dennis and Happy 95th Birthday to Joan.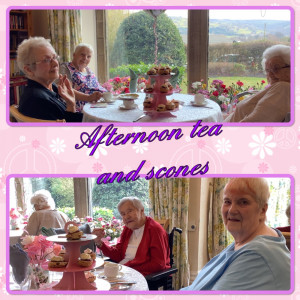 We had a great time celebrating Mother's Day at our Beanlands Nursing Home. With a wonderful afternoon tea and flowers for all our amazing mums.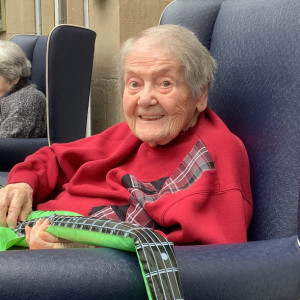 The talented Deborah from Musical Moments visited our Beanlands Nursing Home recently. She got everybody inolved with some great tunes and plenty of enthusiasm.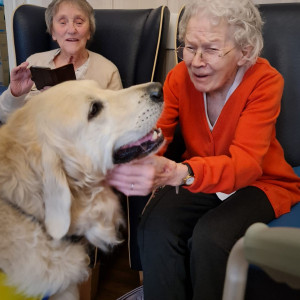 What a wonderful visit from the lovely Pets As Thearpy doggy. There were lots of cuddles all round!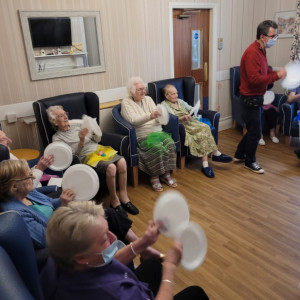 Another recent session at our Brookfield Care Home was the Music For Health visit. A great way for our residents to get active and enjoy a fun activity together.