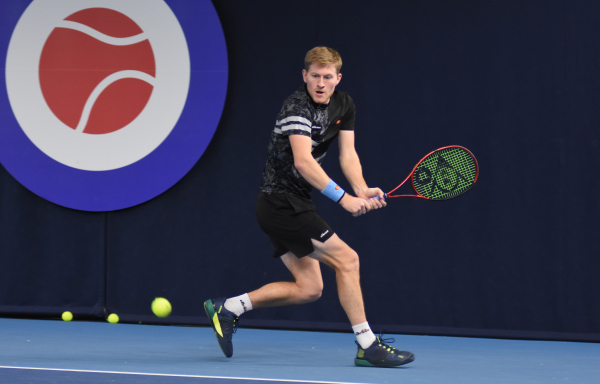 Czajka backs Yorkshire tennis ace for a fifth consecutive year
We have sponsored local tennis player, Luke Johnson, from Roundhay in Leeds for a fifth year.
The professional 28-year-old tennis ace plays between 25 and 30 tournaments every year, most of which are abroad, and the support from Czajka Care Group will help towards the costs associated with competing.
Luke turned professional in 2017 after returning from the US, where he'd spent four years obtaining a Bachelor of Science at Clemson University in South Carolina and honing his skills on the acclaimed US college tennis circuit.
This year, Luke, who is currently ranked at 683 in the world singles rankings and 430 in the doubles rankings, underwent surgery on his right knee for a torn lateral meniscus.
The sponsorship from Czajka Care Group, which owns and operates homes, throughout Nab Wood and the Aire Valley, will contribute towards Luke's training, coaching, travel and equipment costs.
Luke said: "It costs a lot of money every year to play in up to 30 tournaments, which is why corporate sponsorship is so vital. Czajka Care Group is the one firm that has supported me since the start, and I am hugely grateful.
"In February this year I had surgery on my knee, and I have spent the last few months rehabilitating and training in Leeds and London. I train six days a week for around seven hours every day, so it's a huge commitment.
"Before my injury I reached a career high of 606 in the world singles rankings and 298 in the doubles rankings. I'm currently playing in the W25 Monastir Tennis Tournament in Tunisia before heading back to London for the start of the grass court season, which begins in Surbiton and continues until Wimbledon, where I last played in 2021. I am also planning on playing in the Ilkley Trophy Tennis Tournament in June.
"Turning professional has been rewarding but you need to compete in lots of tournaments in order to climb the world rankings, which is very expensive, and the prize money simply doesn't cover it at this level."
Managing director of Czajka Care Group, Konrad Czajka, who is a keen tennis player, said: "I love sport and tennis in particular. I enjoy a match or two every few months with Luke, although I never disclose the result! It's a tough sport but Luke is very talented and dedicated and we feel very proud to help him with his professional career.
"It's great to see Luke compete on a world stage, but we understand the importance of sport and exercise at every level, which is why we have invested so heavily in our very own sports and leisure facilities at The Clubhouse in Nab Wood, Shipley. Based at Fairmount Park, residents in our nursing homes and people of all ages from the local community can become members of our club and use our pool, gym and bowling and putting greens."
Czajka Care Group owns and operates Fairmount Nursing Home, Brookfield Care Home and Staveley Birk Leas Nursing Home, which are all in Nab Wood near Shipley, as well as Currergate Nursing Home in Steeton and Beanlands Nursing Home in Cross Hills.
Other Recommended Articles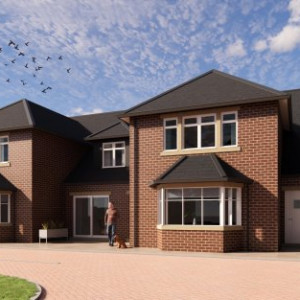 Half of the new retirement homes being built at the popular Fairmount Park development in Nab Wood, Shipley have already sold off plan.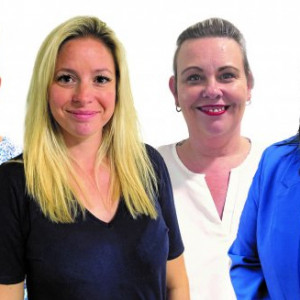 We have made some key new appointments and promotions across our three nursing and care homes in Nab Wood and Steeton.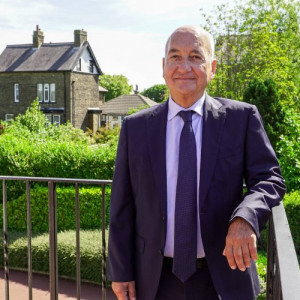 We have been reaccredited with the prestigious Gold Standard Framework (GSF) Quality Hallmark Award at two of our homes.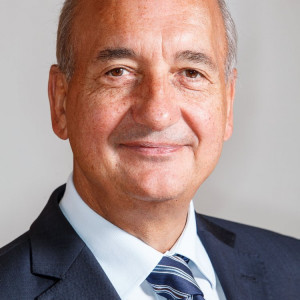 This summer we are celebrating our 40th anniversary.
Czajka Care Group was established in Saltaire, West Yorkshire, in 1983. Our owner and managing director, Konrad Czajka has recently been recognised for his outstanding commitment to the care industry, attending a special Garden Party at Buckingham Palace as part of coronation celebrations.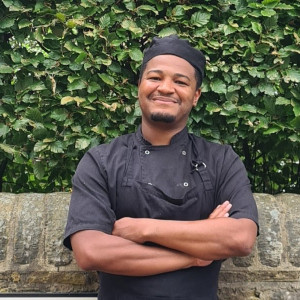 We have launched a recruitment drive to grow our team of qualified chefs and we are already enticing candidates who are turning their backs on the bright lights of city centre venues, in return for daytime working hours.
Karl Minott is the latest chef to join Czajka Care Group after previously working as head chef in city centre kitchens for one of Europe's largest craft brewers and serving up BBQ style food for a well-known restaurant chain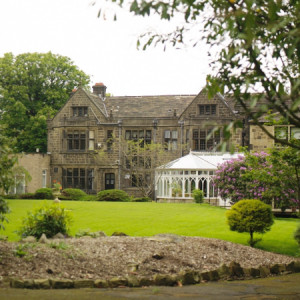 Work to extend our popular Steeton Nursing Home has started, after planning approval was granted for the first phase of development, which will create dozens of new full-time jobs.