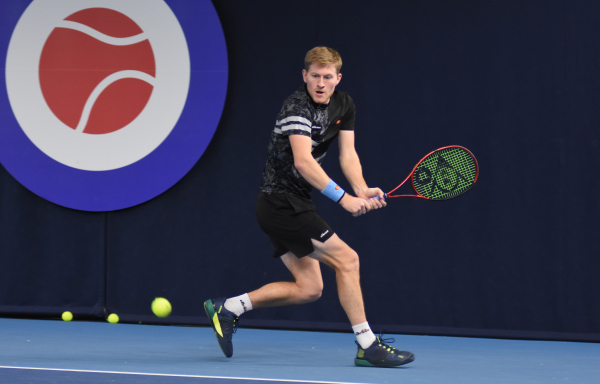 Czajka backs Yorkshire tennis ace for a fifth consecutive year
We have sponsored local tennis player, Luke Johnson, from Roundhay in Leeds for a fifth year.
The professional 28-year-old tennis ace plays between 25 and 30 tournaments every year, most of which are abroad, and the support from Czajka Care Group will help towards the costs associated with competing.
Luke turned professional in 2017 after returning from the US, where he'd spent four years obtaining a Bachelor of Science at Clemson University in South Carolina and honing his skills on the acclaimed US college tennis circuit.
This year, Luke, who is currently ranked at 683 in the world singles rankings and 430 in the doubles rankings, underwent surgery on his right knee for a torn lateral meniscus.
The sponsorship from Czajka Care Group, which owns and operates homes, throughout Nab Wood and the Aire Valley, will contribute towards Luke's training, coaching, travel and equipment costs.
Luke said: "It costs a lot of money every year to play in up to 30 tournaments, which is why corporate sponsorship is so vital. Czajka Care Group is the one firm that has supported me since the start, and I am hugely grateful.
"In February this year I had surgery on my knee, and I have spent the last few months rehabilitating and training in Leeds and London. I train six days a week for around seven hours every day, so it's a huge commitment.
"Before my injury I reached a career high of 606 in the world singles rankings and 298 in the doubles rankings. I'm currently playing in the W25 Monastir Tennis Tournament in Tunisia before heading back to London for the start of the grass court season, which begins in Surbiton and continues until Wimbledon, where I last played in 2021. I am also planning on playing in the Ilkley Trophy Tennis Tournament in June.
"Turning professional has been rewarding but you need to compete in lots of tournaments in order to climb the world rankings, which is very expensive, and the prize money simply doesn't cover it at this level."
Managing director of Czajka Care Group, Konrad Czajka, who is a keen tennis player, said: "I love sport and tennis in particular. I enjoy a match or two every few months with Luke, although I never disclose the result! It's a tough sport but Luke is very talented and dedicated and we feel very proud to help him with his professional career.
"It's great to see Luke compete on a world stage, but we understand the importance of sport and exercise at every level, which is why we have invested so heavily in our very own sports and leisure facilities at The Clubhouse in Nab Wood, Shipley. Based at Fairmount Park, residents in our nursing homes and people of all ages from the local community can become members of our club and use our pool, gym and bowling and putting greens."
Czajka Care Group owns and operates Fairmount Nursing Home, Brookfield Care Home and Staveley Birk Leas Nursing Home, which are all in Nab Wood near Shipley, as well as Currergate Nursing Home in Steeton and Beanlands Nursing Home in Cross Hills.
Other Recommended Articles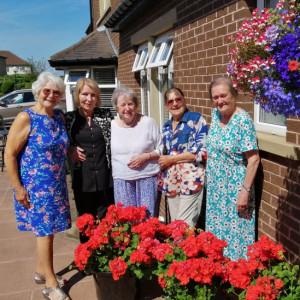 The social committee of our thriving retirement community at Fairmount Park in the Nab Wood area of Shipley, have raised £2,000 for a charitable organisation helping Ukrainian refuges.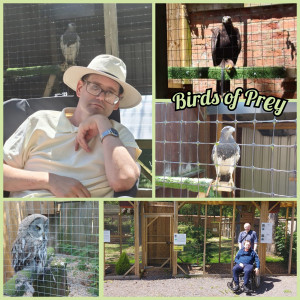 Staveley Birkleas Nursing Home is one of the North of England's leading specialist nursing homes. We provide specialist care for younger people and run a fabulous progamme of events, activities and day trips. Recently the team have taken our residents to the Birds of Prey Centre, the Yorkshire Air Museum and Singing in the Rain at Alhambra Theatre in Bradford.
Jonathan Ward has been appointed at Brookfield Care Home, as its new manager.
Jonathan has worked in the care industry for more than nine years and been with Czajka Care Group for two. He joined the family run firm as a deputy manager at its Fairmount Nursing Home, which is also in Nab Wood, Shipley. He was promoted to acting manager there, before moving across to Brookfield Care Home this year.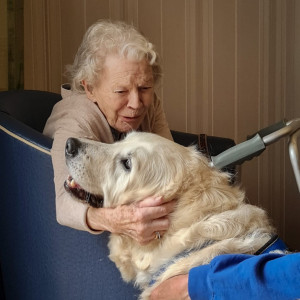 Our team and residents at Czajka Care Group have welcomed several furry friends into our care and nursing homes, located across West Yorkshire.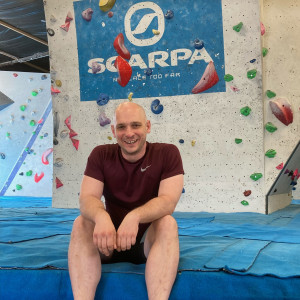 Our very own human resources manager, Daniel Czajka, featured in the Yorkshire Post recently talking about his passion for climbing.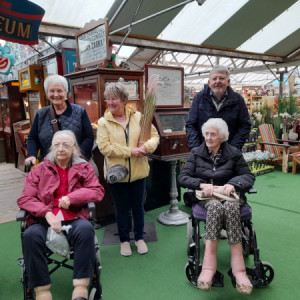 Our residents have had a great time exploring many of the fun things to do across Yorkshire recently.