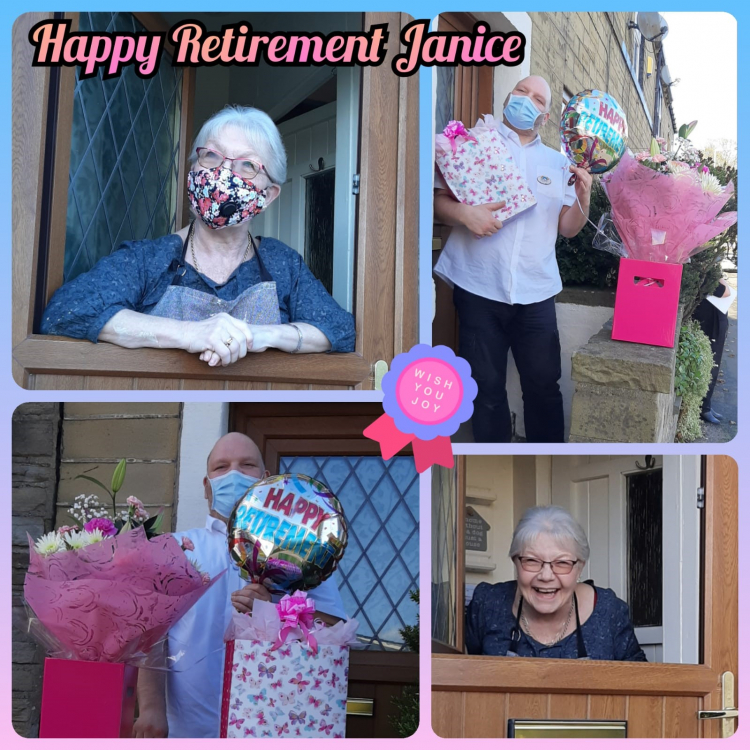 After 80 years of combined service, Julie and Janice retire
Two of our dedicated nurses are retiring after each spending 40 years in the care industry. Janice Shaw has spent the last 28 years of her career at Czajka Care Group and Julie Walters has spent the last six years with our family-run company.
Janice, who is originally from London moved to Yorkshire with her husband and studied nursing at Airedale Hospital in Steeton to become a state enrolled nurse. She said: "I had always wanted to do something medical, but originally started work as a secretary and PA.
"Moving up to Yorkshire gave me the chance to follow my dreams and after my time at the hospital, I carried on training, which I self-funded and completed whilst working at the Allergy Centre in Steeton and as a part-time dental nurse. I'm not sure how I had the energy – but I was very determined! I then started agency work and picked up some shifts at Old Gables Nursing Home, which Czajka Care Group used to own, caring for older people and those with dementia."

During the 28 years Janice has worked for Czajka Care Group she has cared for hundreds of residents at its Fairmount Nursing Home and Staveley Birkleas Nursing Home, which are both in Nab Wood, Shipley.
Janice added: "Everyone I looked after has a very special place in my heart. I cared for colleague's parents who were in our homes and felt a real part of the Czajka family. I had various nursing roles at Czajka, including matron, but over the last ten years I have looked after disabled residents at Staveley Birkleas. I have always had an affinity with the disabled after my father lost a leg in the war and I helped care for him = as a young girl and understand how people's lives can change in an instant. Looking after residents who have been in car accidents or have progressive diseases, like Huntington's, makes you see how precious life is. I will always remember the three sisters I cared for who all eventually developed Huntington's. With no children of my own, I often took on a motherly role within the home. I will miss the people terribly.
"In my retirement, I plan to volunteer at Staveley Birkleas and at my local hospital when the Covid-19 restrictions are lifted, because nursing is a part of who you are. I will always be grateful for the fact that my nursing experience allowed me to care for my mum for ten years – it teaches you to take a step back from yourself. Having suffered with a stroke in my 50s, you re-evaluate what's important in your life and my job at Czajka has been a huge part of who I am."
Julie, who is from Glusburn village, also trained as a nurse at Airedale Hospital in Steeton, becoming a state enrolled nurse in the 1980s. Julie said: "I loved it, despite living locally, I moved into the nurse's flats at the back of the hospital and started out on the geriatrics ward on nights when I first qualified."
After having her son, Julie worked at Langdale nursing home in Cowling before becoming a company nurse at a local foundry and machinery company. She said: "In those days businesses like Wask RMF employed their own nurses to look after the workers. I then moved to become the practice nurse for Dr Bahra in Crosshills, and it was during this time I undertook additional training to become a registered adult nurse. When the GP retired and the practice closed, I moved to Malsis Boarding School in Cross Hills, where I worked as the school nurse for 16 years before it closed down."
In January 2015 Julie joined Czajka Care Group's Beanlands Nursing Home in Steeton. She added: "I feel very lucky to have done my nursing in different settings. I've cared for the young, the old and those in between, over the years! Many of the people I have nursed are local, and it's lovely to see the school children grown and with their own families.
"I have taken great pride in being able to help people, especially with palliative care. I'm still in touch with one lady I first cared for 39 years ago, when she was having treatment for breast cancer. My role at Beanlands has seen me work as a nurse and also as the deputy manager, and I will miss the residents and team. It has been a tough time with Covid-19, but we have managed to keep in touch with residents' families through video calls and welcomed the support from the local community during the 'clap for carers' movement. I hope to be able to come back and help out with activities."

In her retirement, Julie also plans to work with the Keighley Lions charity and continue to volunteer at the Keighley and Worth Valley Railway, where she met her husband 38 years ago.
Konrad Czajka, managing director of Czajka Care Group, said: "Janice and Julie are such dedicated, kind and professional nurses. We have been very lucky to have them as part of our team for so many years. We hope they will enjoy their retirement and look forward to always welcoming them into our homes whenever they want to visit."
Other Recommended Articles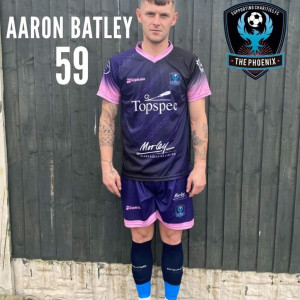 We are really excited to be sponsoring Aaron Batley from Supporting Charities Football Club.

The Charity Football Club is based in Bradford and play all over the country raising funds for many organisations and charities - over £73,000 raised and donated to date with ex professional players, Hollyoaks, Emmerdale stars and TV personalities all playing. At the last game £3,500 was raised for Cash for Kids & Rotherham Chartity Hospital.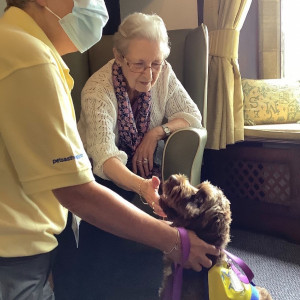 We were absolutely delighted to welcome Pets As Therapy dog Coco and her owner Mary to our Beanlands Nursing Home in Cross Hills, between Keighley and Skipton recently.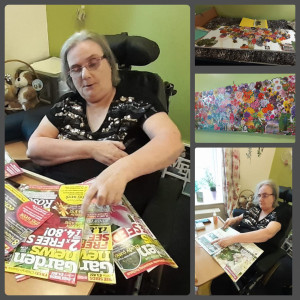 Our residents at our specialist nursing home for younger people - Staveley Birkleas in have been showcasing their fabulous arts and crafts skills recently.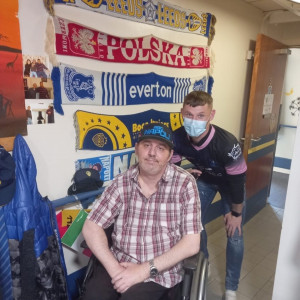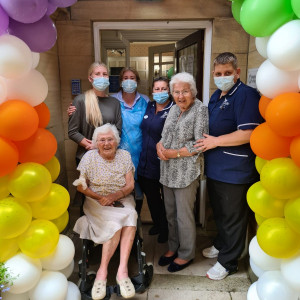 June and July have been full of love, light and positivity at our five local care and nursing homes.
As part of the first NHS Social Care and Frontline Workers' Day, the creative and hard-working teams at Fairmount Nursing Home and Brookfield Care Home in Nab Wood, Shipley and Currergate Nursing Home in Steeton and Beanlands Nursing Home in Cross Hills went all out to make sure everyone felt valued and appreciated.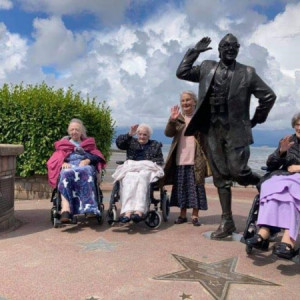 We had a fabulous day trip to Morecambe recently. The weather was kind to us and our Currergate Nursing Home ladies had a great time enjoying the sea air, local sights and a lovely lunch out.