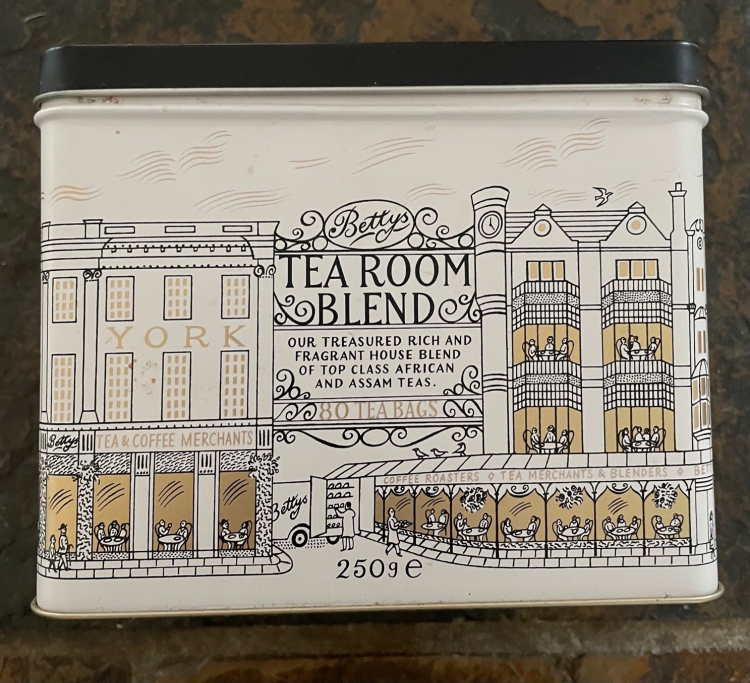 Beanlands Nursing Homes makes time for a 'cuppa'
Beanlands Nursing Homes in Cross Hills has not only made time to share a special 'cuppa' with its residents, but raised over £70 for the Dementia UK charity in the process.
The home, which is part of Czajka Care Group, held the 'Time for Cuppa' Dementia UK fundraising afternoon to raise money for specialist nurses who support families facing dementia.
Serving tea, cakes and a running a raffle alongside its usual 'knit & natter' group, the nursing home also welcomed local school children to make some pom poms as part of the fundraising fun.
Konrad Czajka, Managing Director of Czajka Care Group, said: "It was a really special afternoon and it was a delight to welcome the young children into our home. Our activities coordinator, Michelle, did a fantastic job getting everyone engaged and our residents really enjoyed chatting with the children and working together on the pom poms.
"I am always so very proud of all of the fundraising efforts our team and residents participate in. Each year thousands of pounds are raised through their efforts and charitable endeavours. This year we have supported Dementia UK, Marie Curie, Alzheimer's Society and Cancer Research UK so far, and I am in awe of the ingenious new ways people find to make money for these superb charities."
Beanlands Nursing Home is nestled between Skipton and Keighley on Colne Road in Cross Hills. The home was recently rated 'good' by the Care Quality Commission (CQC), with its inspectors praising the positive interaction between staff and residents, and commending the numbers of well-trained staff present to meet people's needs in a timely manner. The glowing report also highlighted the fact the team at Beanlands understand how residents liked their care to be delivered and admired the home's programme of activities and the varied choices available at meal times.
The home also has the coveted Investors in People accreditation, as well as an excellent infection control rating, and the prestigious Gold Standard Framework Accreditation Quality Hallmark Award.
Other Recommended Articles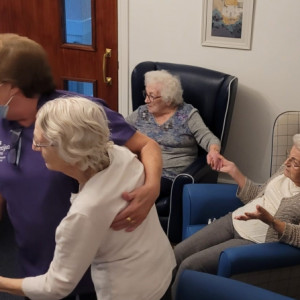 Our residents at our Brookfield Care Home had a great time singing and dancing to the live music provided by Andy Wiseman. We can't wait to have him come back and perform for us again soon.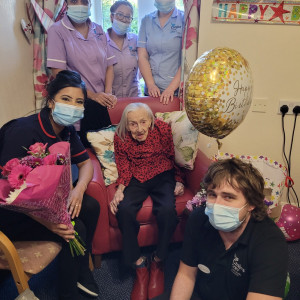 We were absolutely delighted to help May celebrate her 100th birthday at our Brookfield Care Home in Nab Wood, Shipley recently. Her daughters, Jackie and Sue, celebrated with us and our wonderful chef made the most delicious cake.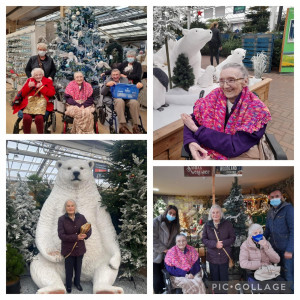 Our Currergate Nursing Home residents had a great day out at Tong Garden Centre and are feeling very much in the Christmas spirit! Can anyone spot the polar bear?!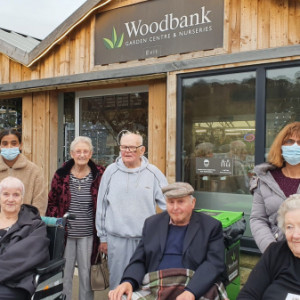 First trip out for our residents from our Beanlands Nursing Home for a while - and what a great time was had by all! Woodbank Nurseries - Harden, Bingley did not disappoint. We had a lovely lunch and plenty of fun on the penny machine.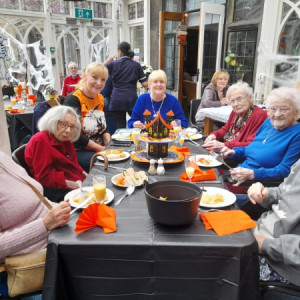 Some spooky times were had this Halloween across all of our care and nursing homes. The time, effort and creativity that went into the decoration was awesome! With Halloween parties galore – everyone had a great time!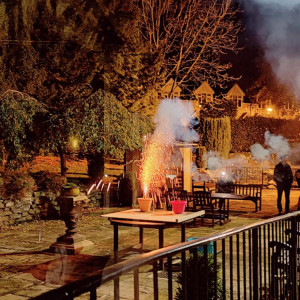 Big bangs and plenty of sparkle on Bonfire Night at our care homes and nursing homes. Our residents love to get together and celebrate special events and this Bonfire Night went off with a bang thanks to our wonderful team at Czajka Care group.