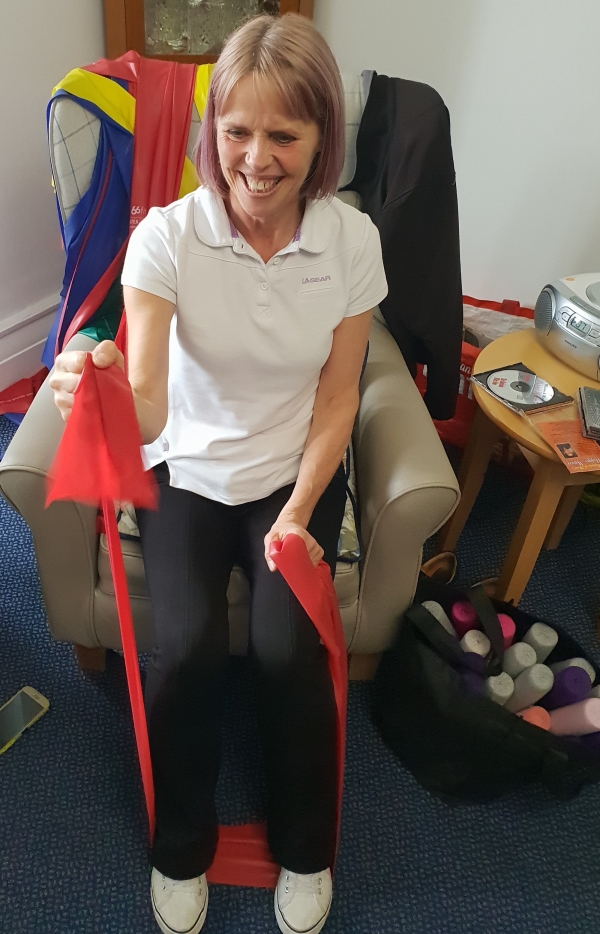 Czajka Care Group raises the bar with exercise classes
Czajka Care Group is helping both its elderly residents, and younger people with a wide range of disabilities that it cares for, to improve their mobility and wellbeing, thanks to a partnership with a health specialist that spans 18 years and has now delivered approximately 10,000 fitness classes.
Czajka Care Group engaged the services of Sue Birkbeck in 2000, to help encourage all its residents to take steps towards a healthy lifestyle.
Konrad Czajka, Managing Director of Czajka Care Group, said: "We have always understood the importance of exercise for both physical and mental wellbeing, but understandably it can be incredibly daunting for older people, and those with disabilities, to have the confidence to try a class for the first time. That's why we originally decided we should work with just one person, who has the right skills, manner and approach. Sue is excellent with our residents, never pushing people into things they can't face, but encouraging them to take small steps that they feel comfortable with.
"She visits all five of our homes at least once a week. From small beginnings, she has developed lots of inspirational classes that have become really popular. With an inclusive approach, it's fair to say she has enticed even the most sceptical residents into her classes and had a hugely positive impact on the lives of the people we care for."
Sue, who also offers reflexology when she visits, said: "The key to the success of my classes is the adaptations I offer to accommodate every individual person. Some people may not be able to use their legs for example, so I demonstrate the full move involving arms and legs, but always offer a variation just using the arms, without singling people out. This makes everyone feel comfortable and it's a delight to see so many people coming to my classes week after week and year after year.
"I normally start the classes with a warm up, stretching routine and do a lot of work on flexibility. My programme is built around strength, balance and co-ordination. I make the classes fun with music. I use a variety of resistance bands and balls as part of the classes and I really enjoy seeing the progress people make. Some of my class members are over 90 years old, and some residents at Staveley Birkleas are much younger, but with life-changing disabilities. What everyone has in common is a determination to do their best and enjoy themselves."
Saltaire based Czajka Care Group operates five nursing and care homes as well as offering a range of purpose-built retirement houses and apartments across West Yorkshire. These include Fairmount Nursing Home, Brookfield Care Home and Staveley Birk Leas Nursing Home, which are all in Nab Wood near Shipley, and Currergate Nursing Home in Steeton and Beanlands Nursing Home in Cross Hills.
In addition to the work with Sue, the company also recently helped some of its elderly residents reduce their chances of having accidents through an innovative new developmental scheme to improve balance. The Nymbl Balance System is a comprehensive system for measuring, tracking and improving balance, and seven residents from Czajka Care Group's Brookfield Care Home took part in the four week programme, with some fantastic results.
Other Recommended Articles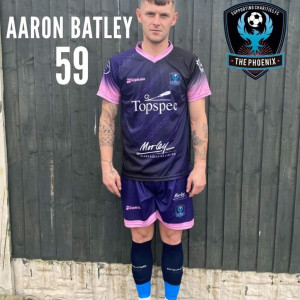 We are really excited to be sponsoring Aaron Batley from Supporting Charities Football Club.

The Charity Football Club is based in Bradford and play all over the country raising funds for many organisations and charities - over £73,000 raised and donated to date with ex professional players, Hollyoaks, Emmerdale stars and TV personalities all playing. At the last game £3,500 was raised for Cash for Kids & Rotherham Chartity Hospital.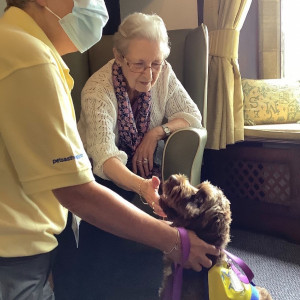 We were absolutely delighted to welcome Pets As Therapy dog Coco and her owner Mary to our Beanlands Nursing Home in Cross Hills, between Keighley and Skipton recently.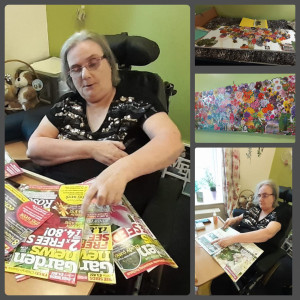 Our residents at our specialist nursing home for younger people - Staveley Birkleas in have been showcasing their fabulous arts and crafts skills recently.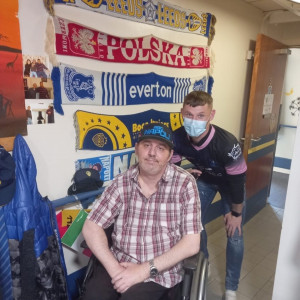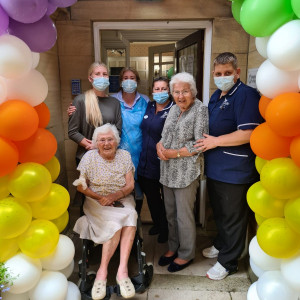 June and July have been full of love, light and positivity at our five local care and nursing homes.
As part of the first NHS Social Care and Frontline Workers' Day, the creative and hard-working teams at Fairmount Nursing Home and Brookfield Care Home in Nab Wood, Shipley and Currergate Nursing Home in Steeton and Beanlands Nursing Home in Cross Hills went all out to make sure everyone felt valued and appreciated.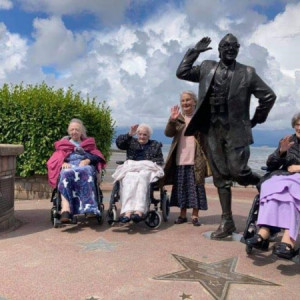 We had a fabulous day trip to Morecambe recently. The weather was kind to us and our Currergate Nursing Home ladies had a great time enjoying the sea air, local sights and a lovely lunch out.