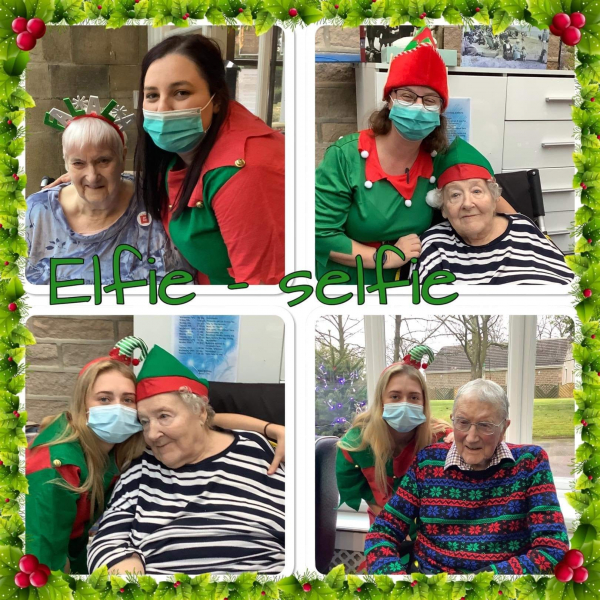 Elf Day at Beanlands nursing home
Our staff and residents from our Beanlands nursing home enjoyed a special 'Elf Day', where staff dressed up as elves and posed for 'elfie selfies' with residents, as part of a national fundraising campaign run by the Alzheimer's Society.
£70 will be spilt between the dementia charity and Beanlands Nursing Home's own residents' fund. Residents enjoyed games and a delicious afternoon tea, as part of the festive celebrations.
Michelle Sykes, who is the activities co-ordinator at the home, said: "In previous years we have organised stalls and invited friends, family and members of the local community into our home, but due to Covid we had to scale back activities. That didn't mean we didn't have plenty of fun and games though! Our residents were delighted with the creative elf cupcakes and really enjoyed posing for elfie selfies with the team."
Managing director, Konrad Czajka, from Czajka Care Group, which owns and runs Beanlands Nursing Home, said: "Dementia is a devastating disease that many of us have experience of. The national campaign is an easy and fun way of raising money for this fabulous charity that works tirelessly to make things better for people suffering with dementia. Michelle and the team did a great job of sprinkling elf magic throughout the home!"
Over 1 million people in the UK are living with dementia. Alzheimer's Society is the only UK charity focused on addressing the growing dementia crisis from all sides. Donations enable the charity to carry out research into care and a cure, provide support and training, and campaign for the rights of people living with dementia. In 2020 donations to the charity helped over 200,000 people who were affected by dementia.
Located between Skipton and Keighley, Czajka's Beanlands Nursing Home is situated withing delightful gardens on Colne Road.
Other Recommended Articles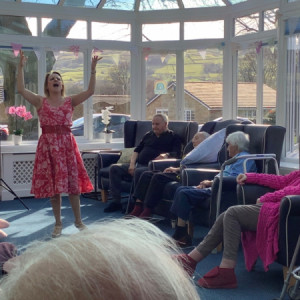 Carole entertained our residents at Beanlands Nursing Home with some wonderful songs recently. Everyone joined in and had a great time.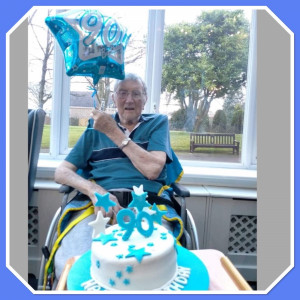 We celebrated two big birthdays at Beanlands Nuring Home recently. Happy 90th Birthday to Dennis and Happy 95th Birthday to Joan.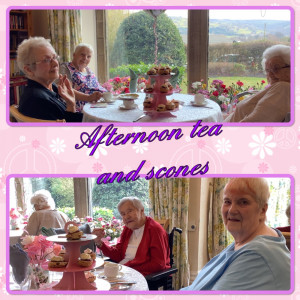 We had a great time celebrating Mother's Day at our Beanlands Nursing Home. With a wonderful afternoon tea and flowers for all our amazing mums.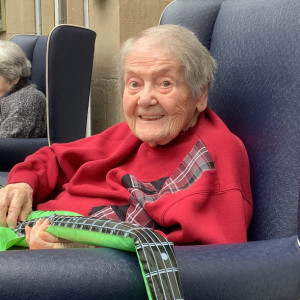 The talented Deborah from Musical Moments visited our Beanlands Nursing Home recently. She got everybody inolved with some great tunes and plenty of enthusiasm.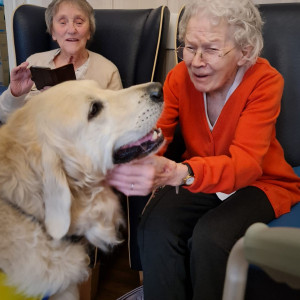 What a wonderful visit from the lovely Pets As Thearpy doggy. There were lots of cuddles all round!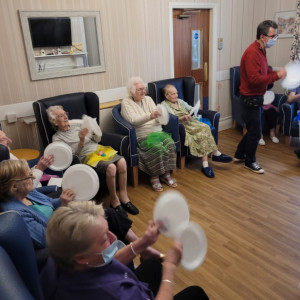 Another recent session at our Brookfield Care Home was the Music For Health visit. A great way for our residents to get active and enjoy a fun activity together.