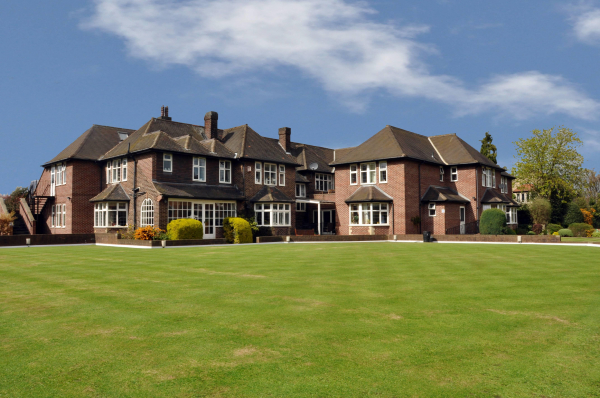 Fairmount nursing home makes outstanding start to 2020
Our popular Fairmount Nursing Home is celebrating achieving a first-rate infection control audit rating score of 99.23% following a rigorous annual inspection.
Carried out byInfection Prevention, Public Health and City of Bradford Metropolitan District Council Department of Health and Wellbeing, Fairmount Nursing Home's squeaky clean rating was overseen by our new manager, Rebecca Blackburn. A qualified nurse with seven years' experience in the care industry, Rebecca and her team of 40 highly-skilled professionals care for 32 older people.
There are limited places available at our Fairmount Nursing Home, which provides full-time care, respite care, palliative care, day care and short breaks. Fairmount Nursing Home is part of the wider Fairmount Park retirement development on Nab Wood Drive in Shipley.
Manager, Rebecca, said: "We are proud as punch of our score which reflects the hard work of the whole team.The assessors looked at everything from general management, staff health and training, to the guidelines and policies that Czajka has in place. Examining all of the communal and private rooms, bathrooms and visitor WCs, the inspectors also assessed the laundry and linen management, food hygiene, waste management and the handling and disposal of sharp objects. All of the residential equipment was also put through its paces.
"Our home is part of such a friendly community at Fairmount Park and the ladies and gentlemen that live with us are a delight to care for."
In addition to Fairmount Nursing Home, Fairmount Park also has a range of purpose built retirement houses alongside one and two bedroom apartments which are all within the leafy four acre estate. With 37 houses and apartments for the over 55s, there are currently just two first floor apartments for sale that are both priced at £180,000.
Alongside the nursing home and retirement homes sits The Clubhouse at Fairmount Park, which is home to a bar, restaurant, private function suite, swimming pool and gym. The nursing home, retirement homes and The Clubhouse are surrounded by immaculately kept private gardens, along with a stunning bowling green.
Konrad Czajka, managing director of Czajka Care Group, said: "We developed Fairmount Park in 1993 alongside The Clubhouse. In any given week our Clubhouse hosts a wide range of events from birthday parties and weddings through to quiz nights, black tie dinners, karaoke, wine tasting sessions and other social gatherings. The majority of our residents use it at least once a week, but most use it much more. It's also evolved into a private members club and we now have members across all age groups, which helps to keep it fresh and varied.
"We know all of our members very well and many of them like to pop in, sit at the bar and enjoy a pint. We of course also offer a wide selection of non-alcoholic drinks and hot drinks too, so there is something for everyone. Members tell us how much they like The Clubhouse because it's really convenient and has a fantastic swimming pool, which is always clean and warm. The majority are also attracted to the crown bowling green and they all enjoy the fantastic reasonably priced food on offer. They tell us that the quality of the food and the service received is outstanding, which is music to our ears. We also host Christmas Day lunch and a very popular New Year's Eve party every year."
The charming village of Saltaire, which is a designated a World Heritage Site, is less than a mile away from Fairmount Park. Konrad added: "Our residents enjoy outings into Saltaire village and Salts Mill which houses the inspiring David Hockney gallery, a superb selection of shops and plenty of tempting restaurants and cafes."
Rebecca added: "Fairmount Park really is a beautiful community where people are so supportive, genuine and caring. Everyone is so approachable and our residents and their families are at the heart of everything we do."
For further details on Fairmount Nursing Home call 01274 592922 or for The Clubhouse call 01274 531913. For details of the apartments for sale call 01274 599564. Visit www.czajka.co.uk or www.clubhousenabwood.co.uk for additional information.
Other Recommended Articles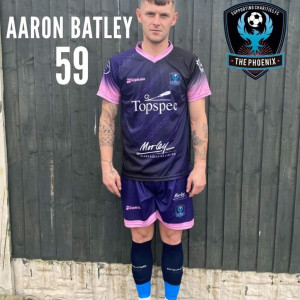 We are really excited to be sponsoring Aaron Batley from Supporting Charities Football Club.

The Charity Football Club is based in Bradford and play all over the country raising funds for many organisations and charities - over £73,000 raised and donated to date with ex professional players, Hollyoaks, Emmerdale stars and TV personalities all playing. At the last game £3,500 was raised for Cash for Kids & Rotherham Chartity Hospital.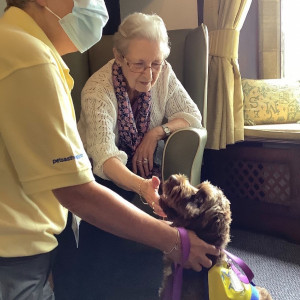 We were absolutely delighted to welcome Pets As Therapy dog Coco and her owner Mary to our Beanlands Nursing Home in Cross Hills, between Keighley and Skipton recently.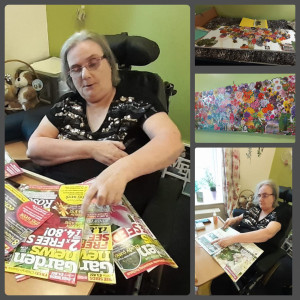 Our residents at our specialist nursing home for younger people - Staveley Birkleas in have been showcasing their fabulous arts and crafts skills recently.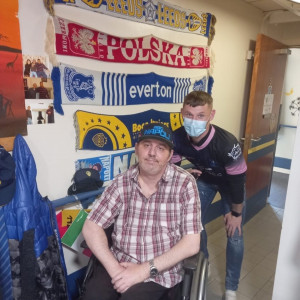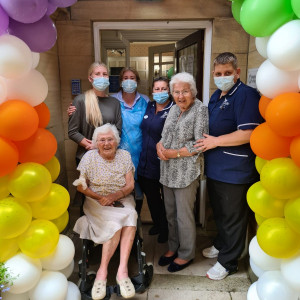 June and July have been full of love, light and positivity at our five local care and nursing homes.
As part of the first NHS Social Care and Frontline Workers' Day, the creative and hard-working teams at Fairmount Nursing Home and Brookfield Care Home in Nab Wood, Shipley and Currergate Nursing Home in Steeton and Beanlands Nursing Home in Cross Hills went all out to make sure everyone felt valued and appreciated.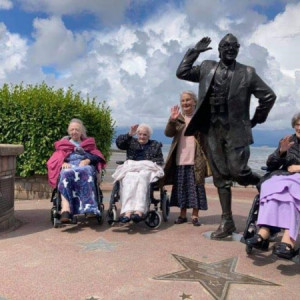 We had a fabulous day trip to Morecambe recently. The weather was kind to us and our Currergate Nursing Home ladies had a great time enjoying the sea air, local sights and a lovely lunch out.