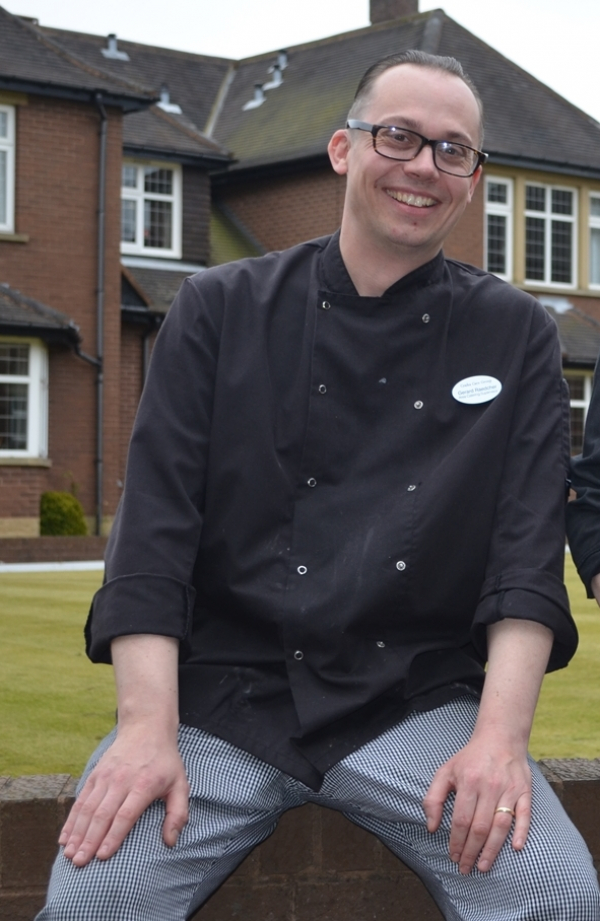 Food for thought for Care Group's residents
With research revealing that a staggering 35% of elderly people are at nutritional risk when they first move into a care home, according to BAPEN (The British Association of Parenteral and Enteral Nutrition), West Yorkshire based Czajka Care Group is doing more than ever to ensure residents across its homes enjoy a healthy and balanced diet.
Shock figures obtained by The Guardian newspaper from the Office for National Statistics also found that between 2013 and 2017, dehydration was noted on 398 death certificates and malnutrition was recorded 226 times, for residents who died in NHS, local authority and privately-run care homes in England and Wales.
Saltaire based Czajka Care Group owns and operates Fairmount Nursing Home, Brookfield Care Home and Staveley Birk Leas Nursing Home, which are all in Nab Wood near Shipley, and Currergate Nursing Home in Steeton and Beanlands Nursing Home in Cross Hills.
The company is continually focussed on enhancing its food offering and ensuring that residents always look forward to mealtimes. Czajka Care Group's area catering supervisor, Gerard Raedcher, said: "The research surrounding the risk of malnutrition in care homes is shocking, especially when it's a problem with such an obvious solution. However, care homes do have to put the work in, in order to fully understand their residents, as well as their likes and dislikes. Moving into a home can be a big change and it can have an impact on a person's eating habits.
"First and foremost, it's important to understand whether people have any special dietary requirements. We need to be able to create tasty and nutritious meals for everyone, including vegetarians, vegans, diabetics, and people who have food intolerances and religious diets. We also regularly ask residents about their favourite foods and preferences and make sure we incorporate these into our menus, which have to offer plenty of variety and are constantly updated.
"It's then important to understand what people are eating and, if necessary, be able to tailor menus accordingly for those who might need to lose or gain weight.
"We always put a lot of emphasis on mealtimes across our five homes, because it's such an important, social and enjoyable part of our resident's daily routines. Residents can eat at times to suit them and their meals will be served wherever they wish, so they can eat in their rooms if they prefer peace and privacy, or socially with other residents, or even their friends and family, who we can also cater for.
"We also strive to offer the very best ingredients and use local suppliers wherever possible. All our meat comes from a butcher in Saltaire village and our fruit and vegetables are supplied locally from Keighley, which helps us to maximise the traceability of our stock, and this is something we take great pride in."
Last year, residents at Czajka Care Group's Brookfield Care Home at Nab Wood and Beanlands Nursing Home in Cross Hills began growing their own organic produce in their grounds, after large vegetable patches were created at both homes. They also include paved pathways and raised planter style areas that are fully wheelchair accessible and the initiative has proved to be hugely successful.
Other Recommended Articles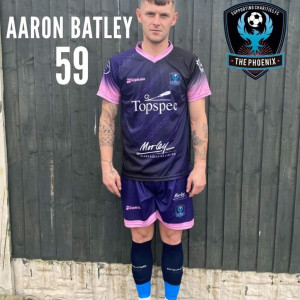 We are really excited to be sponsoring Aaron Batley from Supporting Charities Football Club.

The Charity Football Club is based in Bradford and play all over the country raising funds for many organisations and charities - over £73,000 raised and donated to date with ex professional players, Hollyoaks, Emmerdale stars and TV personalities all playing. At the last game £3,500 was raised for Cash for Kids & Rotherham Chartity Hospital.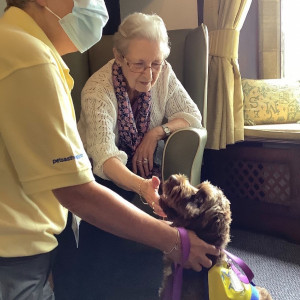 We were absolutely delighted to welcome Pets As Therapy dog Coco and her owner Mary to our Beanlands Nursing Home in Cross Hills, between Keighley and Skipton recently.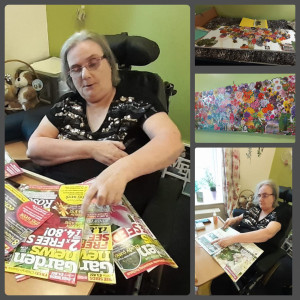 Our residents at our specialist nursing home for younger people - Staveley Birkleas in have been showcasing their fabulous arts and crafts skills recently.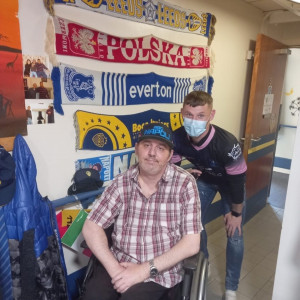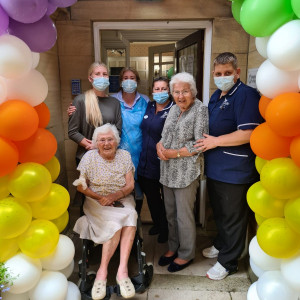 June and July have been full of love, light and positivity at our five local care and nursing homes.
As part of the first NHS Social Care and Frontline Workers' Day, the creative and hard-working teams at Fairmount Nursing Home and Brookfield Care Home in Nab Wood, Shipley and Currergate Nursing Home in Steeton and Beanlands Nursing Home in Cross Hills went all out to make sure everyone felt valued and appreciated.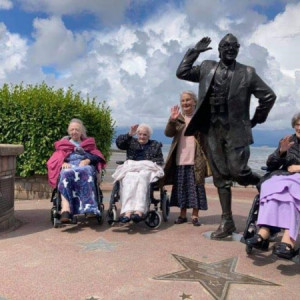 We had a fabulous day trip to Morecambe recently. The weather was kind to us and our Currergate Nursing Home ladies had a great time enjoying the sea air, local sights and a lovely lunch out.