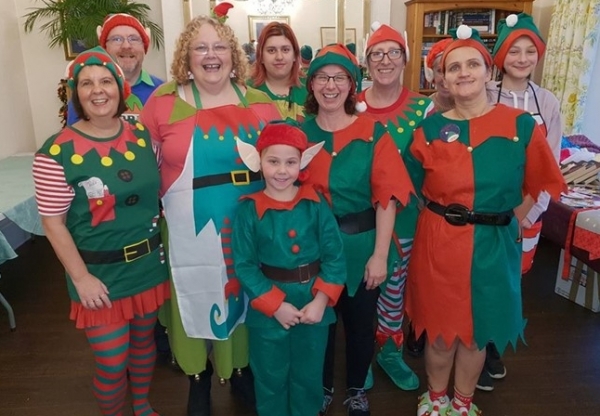 Fundraising elves give dementia charity a boost
Staff and residents from Beanlands Nursing Home in Cross Hills have over raised over £800 for its residents fund, £100 of which will be donated to dementia charity, Alzheimer's Society, after its staff paid to wear elf outfits and ran a 'name the elf competition'.
Czajka Care Group's Beanlands Nursing Home hosted the special 'Elf Day' with stalls, a tombola, cakes, handmade gifts, games and refreshments – all whilst dressed as elves. The home is also still selling raffle tickets until Christmas Eve for a chance to win a selection of high quality gifts.
Michelle Sykes, who is the activities co-ordinator at the home, organised the fundraiser with help from registered manager, Janet Fryer, and deputy manager, Denise Jackson. Denise said: "When we tally up the raffle ticket sales we are hoping to add to the money raised for the residents fun, which helps to pay for a wide range of days out and events for our residents to enjoy, and to this fantastic charity. Everyone at Beanlands worked so hard to make the event a success, and I am very proud of the whole team. Family and friends of staff and residents all contributed to our 'Elf Day' and we can't wait to see the cash put to good use by Alzheimer's Society."
Dementia is the UK's biggest killer and someone develops it every three minutes – there is currently no cure. Alzheimer's Society is the only UK charity that campaigns for change, funds research to find a cure and supports people living with dementia today. Through its local services, the charity directly helped over 100,000 people last year.
Janet Fryer, said: "We all have first-hand knowledge of how devastating dementia can be and when we saw the charity's 'Elf Day' promoted online, we were keen to get involved. Everybody entered into the festive spirit with some fabulous costumes and the generosity of so many people giving their time or donating cakes or gifts was lovely to see. Michelle in particular worked really hard to make our 'Elf Day' such a success and we plan to take part in the festive fundraiser again next year."
Located between Skipton and Keighley Czajka's Beanlands Nursing Home has recently been awarded a good rating by the Care Quality Commission (CQC). Situated in a grand building with delightful gardens on Colne Road, the inspectors praised the positive interaction observed between staff and residents, how there are plenty of well-trained staff present to meet people's needs in a timely manner, and the fact they understand how residents liked their care to be delivered. The inspectors also highlighted the home's programme of activities and the varied choices available at meal times.
Other Recommended Articles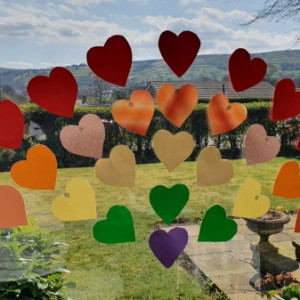 Mother Teresa said 'It's not about how much we give but how much love we put into giving' and we have certainly experienced the kindness and love of so many throughout the Covid-19 pandemic and lockdown.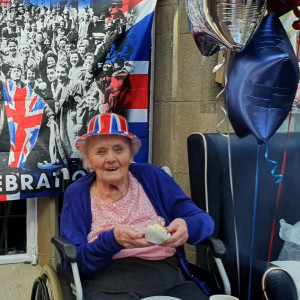 Every one of our homes pulled out all the stops for VE Day. It was an important milestone to celebrate, as many of our residents lived through it, and it was incredible to see the creativity and thoughtful planning that went into the day. With specially made VE Day commemorative cakes, buns and pies alongside decorations and musical trips down memory lane, we were able to safely mark the 75th anniversary of VE Day in style.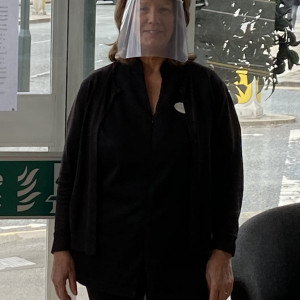 The care and thoughtfulness shown to our hard working staff from local schools and businesses has been humbling. We have been able to supplement our own supplies of PPE equipment with donations of face visors from Bradford Grammar School, Hanson Academy, Five Landis and Nautical Vapes. BHP Accountants also arranged for a donation of face visors via 'Made In Yorkshire' which were manufactured by SI Mouldings.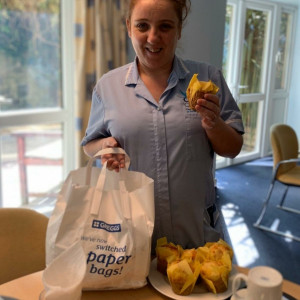 Food hampers, chocolate treats and break time snacks from Greggs, Prep N Go, Morrisons, Dominos and local plumber James Holden, have all been gratefully received and eagerly consumed over the last few weeks!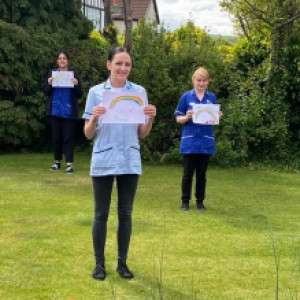 The letters and artwork we have received from children at Thackley Primary School, Crossley Hall Primary School and the grandchildren of our residents and children and grandchildren of our staff has really bought a smile to so many faces. The bright and positive pieces of artwork have been lovingly made into inspirational displays taking pride of place in all five of our homes. They act as a constant reminder of the support we have.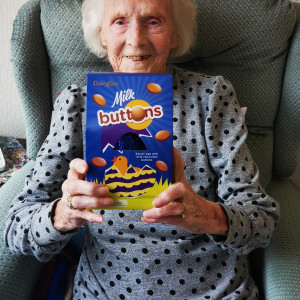 Our managing director, Konrad Czajka, has praised the dedicated staff at our five nursing and care homes and he has also been humbled by the strength of the local community spirit and messages of support received.