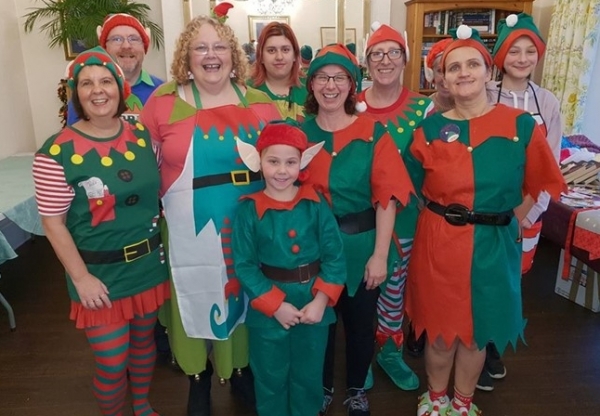 Fundraising elves give dementia charity a boost
Staff and residents from Beanlands Nursing Home in Cross Hills have over raised over £800 for its residents fund, £100 of which will be donated to dementia charity, Alzheimer's Society, after its staff paid to wear elf outfits and ran a 'name the elf competition'.
Czajka Care Group's Beanlands Nursing Home hosted the special 'Elf Day' with stalls, a tombola, cakes, handmade gifts, games and refreshments – all whilst dressed as elves. The home is also still selling raffle tickets until Christmas Eve for a chance to win a selection of high quality gifts.
Michelle Sykes, who is the activities co-ordinator at the home, organised the fundraiser with help from registered manager, Janet Fryer, and deputy manager, Denise Jackson. Denise said: "When we tally up the raffle ticket sales we are hoping to add to the money raised for the residents fun, which helps to pay for a wide range of days out and events for our residents to enjoy, and to this fantastic charity. Everyone at Beanlands worked so hard to make the event a success, and I am very proud of the whole team. Family and friends of staff and residents all contributed to our 'Elf Day' and we can't wait to see the cash put to good use by Alzheimer's Society."
Dementia is the UK's biggest killer and someone develops it every three minutes – there is currently no cure. Alzheimer's Society is the only UK charity that campaigns for change, funds research to find a cure and supports people living with dementia today. Through its local services, the charity directly helped over 100,000 people last year.
Janet Fryer, said: "We all have first-hand knowledge of how devastating dementia can be and when we saw the charity's 'Elf Day' promoted online, we were keen to get involved. Everybody entered into the festive spirit with some fabulous costumes and the generosity of so many people giving their time or donating cakes or gifts was lovely to see. Michelle in particular worked really hard to make our 'Elf Day' such a success and we plan to take part in the festive fundraiser again next year."
Located between Skipton and Keighley Czajka's Beanlands Nursing Home has recently been awarded a good rating by the Care Quality Commission (CQC). Situated in a grand building with delightful gardens on Colne Road, the inspectors praised the positive interaction observed between staff and residents, how there are plenty of well-trained staff present to meet people's needs in a timely manner, and the fact they understand how residents liked their care to be delivered. The inspectors also highlighted the home's programme of activities and the varied choices available at meal times.
Other Recommended Articles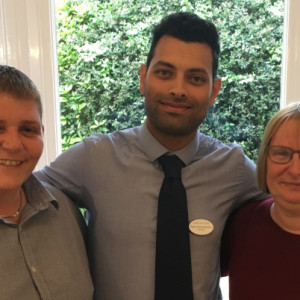 Tracey Hinchliffe, Pamela Ward and Santi Francheschino have all been promoted to become registered managers at three of Czajka Care Group's homes.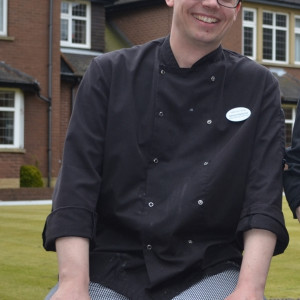 With research revealing that a staggering 35% of elderly people are at nutritional risk when they first move into a care home, according to BAPEN (The British Association of Parenteral and Enteral Nutrition), West Yorkshire based Czajka Care Group is doing more than ever to ensure residents across its homes enjoy a healthy and balanced diet.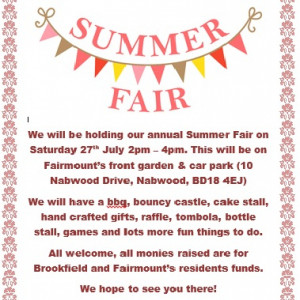 We will be holding our annual Summer Fair on Saturday 27th July 2pm – 4pm. This will be on Fairmount's front garden & car park (10 Nabwood Drive, Nabwood, BD18 4EJ) EVERYONE IS WELCOME.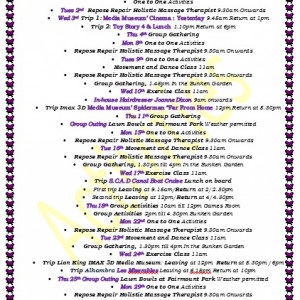 As usual there is so much for our resdients to take part in this month at our specilist home - Staveley Birkleas. Caring for 18 - 64 year olds with physical disbailities, we make sure there is something for everyone. With trips to the cinema, theatre and canal trips, as well as regular exercise and dance classes, bowling matches and speiclist holistic massage. A special visit to Harewood House will also take place at the end of the month.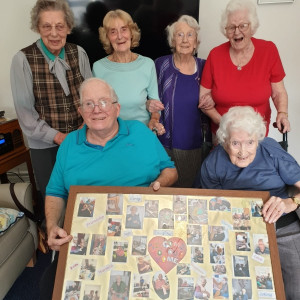 Czajka Care Group is inviting people to join in its celebrations of National Care Home Open Day this Friday 28th June.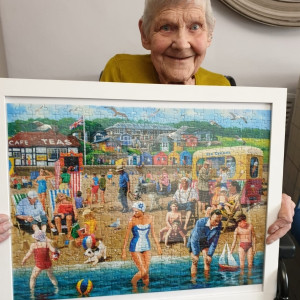 A 93 year old resident at Czajka Care Group's Brookfield Care Home in Nab Wood, Shipley has stunned everyone at the home with her ability to complete all of its jigsaw puzzles in a matter of months.