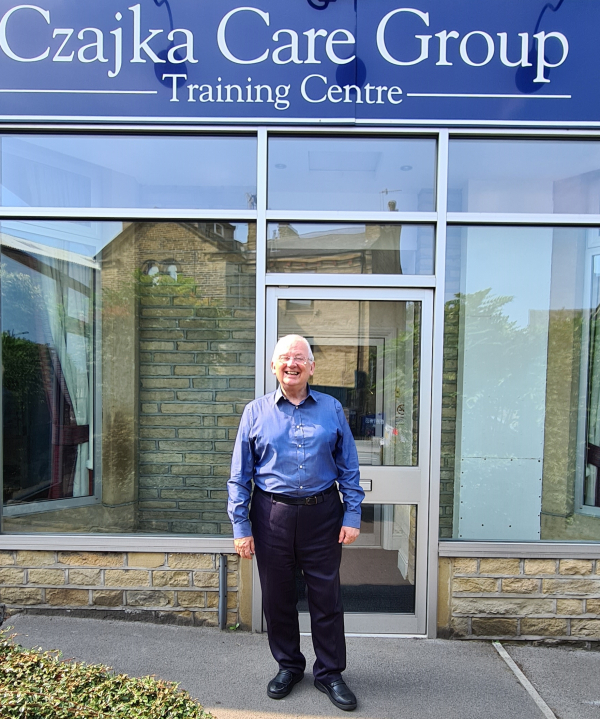 Industry stalwart recruits next generation of care assistants
John Carrington is a care industry professional who has worked in the sector for 45 years. He is helping to recruit the next generation of care workers having established new partnerships with local colleges, schools, job centres and other organisations throughout West Yorkshire, and currently has 10 roles to fill before the end of the month.
John has worked for our family-run business for 35 years, including the last eight in a recruitment role. Many of of our new team members come to us through John's partnerships, which are successfully opening up a career path in care to people of all ages.
John explained: "This year, before the lockdown I visited Bradford and Shipley Colleges, Parkside School and Harrison Academy as well as attending several jobs fairs and events run by Bradford Council to encourage people back into work. Working with organisations like Skills For Care and Reed In Partnership, I carry out screenings and interviews, but most importantly I give talks to people about what working in care is like.
"Over the last eight years I have spoken with thousands of people either at school or colleges, those that are out of work and looking for a new challenge, and those that have started a qualification in care and want some guidance."
John is part of a special group of front line care staff that inspire and encourage more people into the industry. Known as an 'I Care Ambassador' he is part of a national team of ambassadors which has been formed by the 'Skills For Care' organisation to highlight the numerous jobs available in the industry. Due to his expertise, John has also been made an 'I Care Associate.'
John added: "There is a misconception that you must have certain experience or particular qualifications to get into care, but we can teach people the skills needed to be a care assistant. First and foremost, we are looking for people with the right personality – they need to be kind and understanding – you can't teach that, it's just who you are. People who are considerate and compassionate make the best carers. We can then help people to develop the skills and experience they will need to succeed.
"I talk to people about the commitment needed for working in care, go through a typical day, explain what personal care is involved and the various job roles available. Since I entered the industry 45 years ago there has been a real shift in the demographic of the people working in care. The industry was typically viewed as something only women could do, but now around 35% of the people we employ at Czajka are men, often aged between 19 and 30. There is still a large number of ladies joining the industry as they leave school at 16, as they often already know it's what they want to do, but also women up to the age of around 40 are now more likely to cross over into care as they decided they want a career change."
The care sector went into the Covid-19 crisis with around 120,000 vacancies and there are 1.75m people working in the independent care sector, which is more than the NHS and social services put together.
Konrad Czajka, managing director of Czajka Care Group, said: "Recruiting and retaining people is a challenge in the care sector, and Covid-19 has only added to this. John's work is invaluable as he's able to network in our local communities and talk from a personal perspective about what the work involves. His visits and partnerships with schools, colleges, job centres and employment organisations make a real difference to our business and the industry we operate within. He also shares his knowledge, best practice and training philosophy with other care providers across Yorkshire and really makes a difference."
John concluded: "At Czajka we have an in-house training centre, and there are lots of progression and training opportunities across all areas of the care industry, which makes it a very rewarding sector to work in – it's something I'm really passionate about and hopefully that comes across."
Other Recommended Articles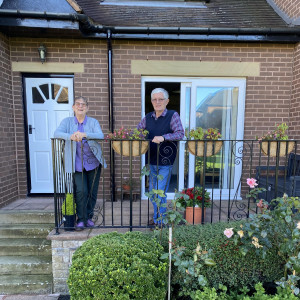 We have seen a surge in demand for our purpose-built retirement homes and have sold five properties to the over 55s at our popular retirement developments in Nab Wood and Steeton recently.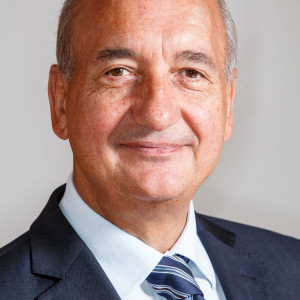 Eight in ten carers are working harder, with fewer breaks, since the pandemic began, and three-quarters said they were exhausted, according to a survey of almost 6,000 unpaid carers who completed a Carers UK online questionnaire.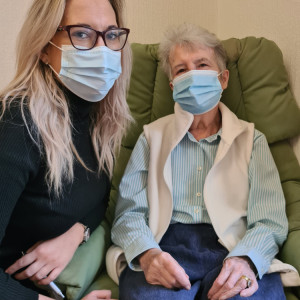 We have welcomed several new residents across all five of our West Yorkshire care and nursing homes over the last few months. We are now encouraging anyone who might be considering a move in 2021, to take a virtual tour of our impressive highly rated homes.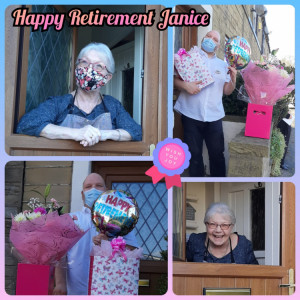 Two of our dedicated nurses are retiring after each spending 40 years in the care industry. Janice Shaw has spent the last 28 years of her career at Czajka Care Group and Julie Walters has spent the last six years with our family-run company.
Residents at our Nab Wood nursing home near Shipley are amongst the first people in the Bradford area to receive the new Covid-19 vaccine.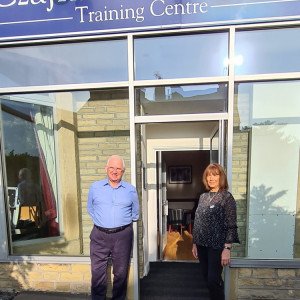 Two care industry professionals who have worked at Czajka Care Group for more than 65 years between them are retiring this month.