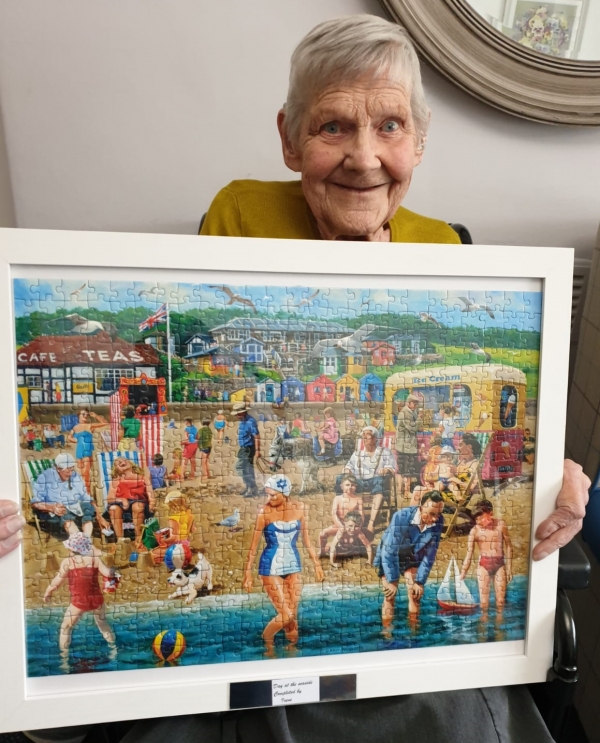 Irene finds the final piece of the jigsaw - again and again
A 93 year old resident at Czajka Care Group's Brookfield Care Home in Nab Wood, Shipley has stunned everyone at the home with her ability to complete all of its jigsaw puzzles in a matter of months.
Irene Askew, who was born and grew up in Leeds, moved to Brookfield from a care home in Leeds two years ago, following a long hospital admission. She had been classed as needing palliative care, but the team at Czajka soon realised, that despite her frailty, Irene had a very active brain and was keen to undertake mental challenges.
Following her move to Brookfield, and as her health improved, her carers were keen to ensure Irene remained mentally stimulated and asked her if she would like to complete some puzzles.
Tracey Hinchliffe, who is the registered manager at Brookfield Care Home, explained: "We knew that Irene was keen on puzzles and that she took great enjoyment in completing a jigsaw, but she soon made her way through our entire stock of puzzles we had at the home, so we've now bought a range of larger more complicated ones for her and other residents.
"We couldn't believe how quickly Irene completed them! Her latest accomplishment has seen Irene complete a 500 piece puzzle, called a day at the seaside, single handily in under just two weeks, which we have had specially framed. It will now take pride of place in the home. We have all been so impressed, and many of her friends in our home have asked me to give Irene their puzzles to complete as she is so speedy! Irene is also a keen Sudoku and word search enthusiast and we make sure she has plenty of those books to keep her entertained too."
Irene who was born in 1926, had two brothers and sisters and was married to her husband George for seven years. She used to work as an office clerk for Montegue Burtons tailoring company. In retirement she became a member of a local walking group, enjoyed gardening and volunteered at Older Ppeople At Leisure (OPAL). She moved to Brookfield to be closer to her niece and nephew.
Irene said: "I enjoy doing word searches and puzzles. Before I was poorly I enjoyed walking reading and doing crafts, and since moving to Brookfield I have been able to join in with lots of the craft activities including painting and making cards. It's the challenge of a puzzle that appeals to me and I find it quite relaxing too, everyone has made a real fuss about my latest puzzle and I feel proud to have had it framed. I can't wait for the next one, which will be even bigger and better!"
Other Recommended Articles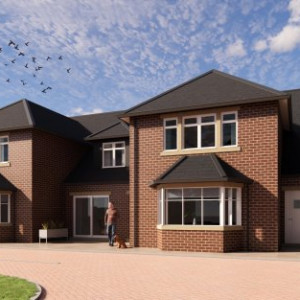 Half of the new retirement homes being built at the popular Fairmount Park development in Nab Wood, Shipley have already sold off plan.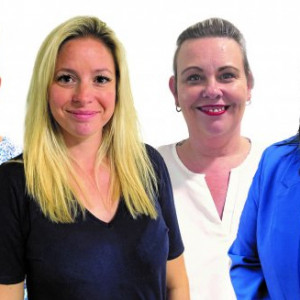 We have made some key new appointments and promotions across our three nursing and care homes in Nab Wood and Steeton.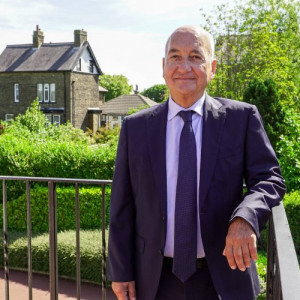 We have been reaccredited with the prestigious Gold Standard Framework (GSF) Quality Hallmark Award at two of our homes.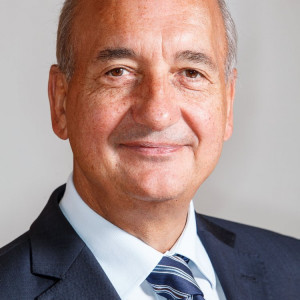 This summer we are celebrating our 40th anniversary.
Czajka Care Group was established in Saltaire, West Yorkshire, in 1983. Our owner and managing director, Konrad Czajka has recently been recognised for his outstanding commitment to the care industry, attending a special Garden Party at Buckingham Palace as part of coronation celebrations.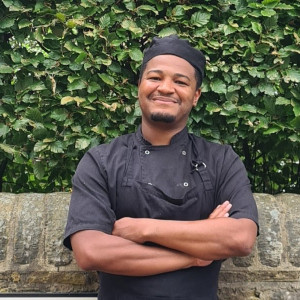 We have launched a recruitment drive to grow our team of qualified chefs and we are already enticing candidates who are turning their backs on the bright lights of city centre venues, in return for daytime working hours.
Karl Minott is the latest chef to join Czajka Care Group after previously working as head chef in city centre kitchens for one of Europe's largest craft brewers and serving up BBQ style food for a well-known restaurant chain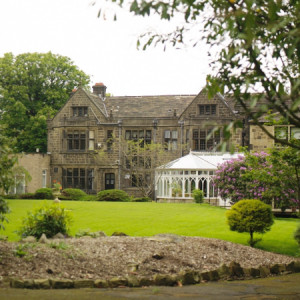 Work to extend our popular Steeton Nursing Home has started, after planning approval was granted for the first phase of development, which will create dozens of new full-time jobs.