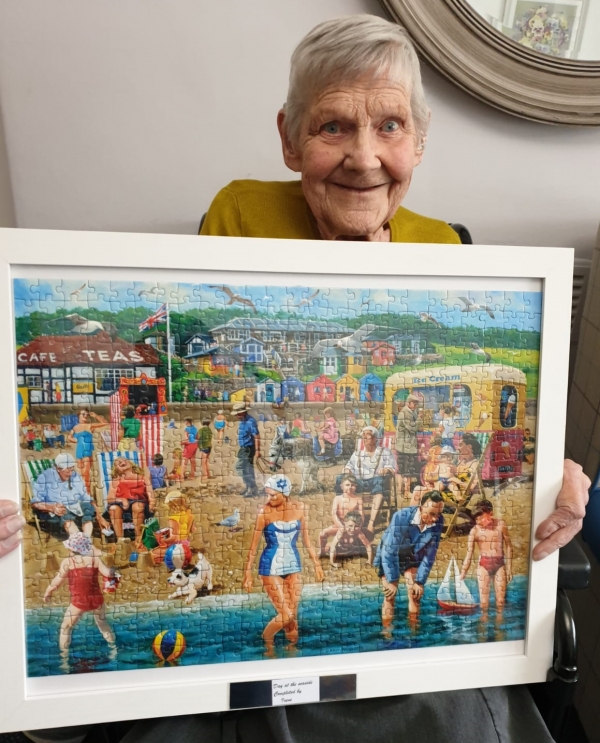 Irene finds the final piece of the jigsaw - again and again
A 93 year old resident at Czajka Care Group's Brookfield Care Home in Nab Wood, Shipley has stunned everyone at the home with her ability to complete all of its jigsaw puzzles in a matter of months.
Irene Askew, who was born and grew up in Leeds, moved to Brookfield from a care home in Leeds two years ago, following a long hospital admission. She had been classed as needing palliative care, but the team at Czajka soon realised, that despite her frailty, Irene had a very active brain and was keen to undertake mental challenges.
Following her move to Brookfield, and as her health improved, her carers were keen to ensure Irene remained mentally stimulated and asked her if she would like to complete some puzzles.
Tracey Hinchliffe, who is the registered manager at Brookfield Care Home, explained: "We knew that Irene was keen on puzzles and that she took great enjoyment in completing a jigsaw, but she soon made her way through our entire stock of puzzles we had at the home, so we've now bought a range of larger more complicated ones for her and other residents.
"We couldn't believe how quickly Irene completed them! Her latest accomplishment has seen Irene complete a 500 piece puzzle, called a day at the seaside, single handily in under just two weeks, which we have had specially framed. It will now take pride of place in the home. We have all been so impressed, and many of her friends in our home have asked me to give Irene their puzzles to complete as she is so speedy! Irene is also a keen Sudoku and word search enthusiast and we make sure she has plenty of those books to keep her entertained too."
Irene who was born in 1926, had two brothers and sisters and was married to her husband George for seven years. She used to work as an office clerk for Montegue Burtons tailoring company. In retirement she became a member of a local walking group, enjoyed gardening and volunteered at Older Ppeople At Leisure (OPAL). She moved to Brookfield to be closer to her niece and nephew.
Irene said: "I enjoy doing word searches and puzzles. Before I was poorly I enjoyed walking reading and doing crafts, and since moving to Brookfield I have been able to join in with lots of the craft activities including painting and making cards. It's the challenge of a puzzle that appeals to me and I find it quite relaxing too, everyone has made a real fuss about my latest puzzle and I feel proud to have had it framed. I can't wait for the next one, which will be even bigger and better!"
Other Recommended Articles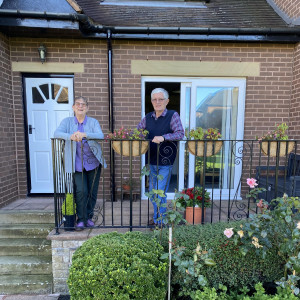 We have seen a surge in demand for our purpose-built retirement homes and have sold five properties to the over 55s at our popular retirement developments in Nab Wood and Steeton recently.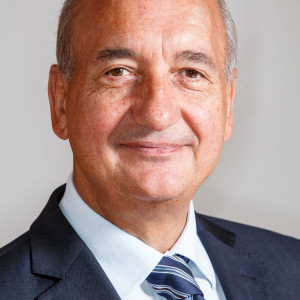 Eight in ten carers are working harder, with fewer breaks, since the pandemic began, and three-quarters said they were exhausted, according to a survey of almost 6,000 unpaid carers who completed a Carers UK online questionnaire.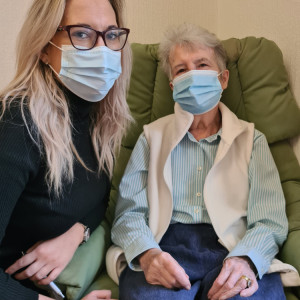 We have welcomed several new residents across all five of our West Yorkshire care and nursing homes over the last few months. We are now encouraging anyone who might be considering a move in 2021, to take a virtual tour of our impressive highly rated homes.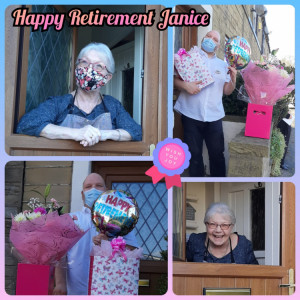 Two of our dedicated nurses are retiring after each spending 40 years in the care industry. Janice Shaw has spent the last 28 years of her career at Czajka Care Group and Julie Walters has spent the last six years with our family-run company.
Residents at our Nab Wood nursing home near Shipley are amongst the first people in the Bradford area to receive the new Covid-19 vaccine.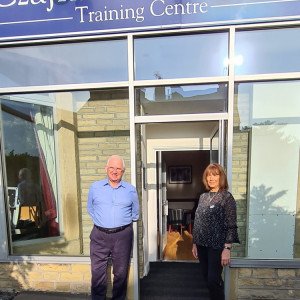 Two care industry professionals who have worked at Czajka Care Group for more than 65 years between them are retiring this month.