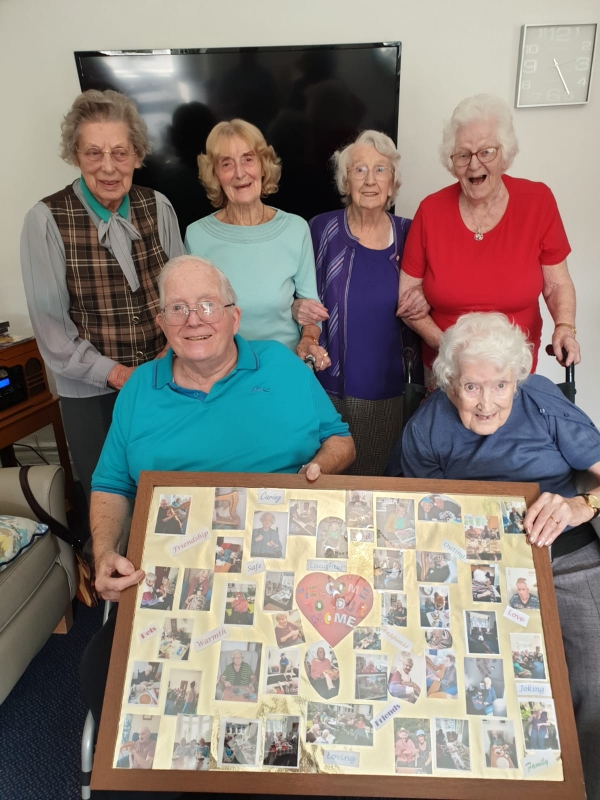 Join us this Friday for National Care Home Open Day
Czajka Care Group is inviting people to join in its celebrations of National Care Home Open Day this Friday 28th June.
The family-run care group will welcome people of all ages to join its residents for afternoon tea at Fairmount Nursing Home, Brookfield Care Home and Staveley Birkleas Nursing Home, which are all in Nab Wood, Beanlands Nursing Home in Cross Hills and Currergate Nursing Home in Steeton.
Care Home Open Day, which is organised by the English Community Care Association, aims to create lasting relationships between care homes and their communities. Guests will be welcomed with a glass of prosecco or soft drink from 10am, and all five homes will be open to the public until 4pm.
This year's theme celebrates the role of arts within care, and people visiting the homes will be able to see some of the craft work and art projects that the residents have been working on throughout the year.
Czajka Care Group's managing director, Konrad Czajka, said: "Our homes bustle with activities and events all the time and we can't wait to welcome friends, families and local people to come and see what makes them so special.
"We have dedicated activities co-ordinators who help with everything from painting pots, to special craft sessions and the residents from our Brookfield Care Home have made their own special welcome board to hang in the reception for visitors to enjoy. We regularly create special displays within our homes to tie in with specific events like D-Day, Valentine's Day and Easter, when we also helped our residents make Easter bonnets, and feel that arts and crafts play a very important role within our homes.
"We want to encourage people from our local communities to pop in and say 'hello'."
Other Recommended Articles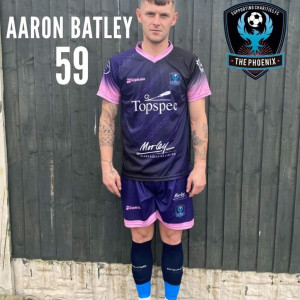 We are really excited to be sponsoring Aaron Batley from Supporting Charities Football Club.

The Charity Football Club is based in Bradford and play all over the country raising funds for many organisations and charities - over £73,000 raised and donated to date with ex professional players, Hollyoaks, Emmerdale stars and TV personalities all playing. At the last game £3,500 was raised for Cash for Kids & Rotherham Chartity Hospital.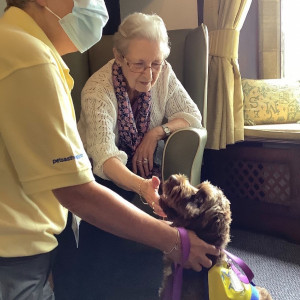 We were absolutely delighted to welcome Pets As Therapy dog Coco and her owner Mary to our Beanlands Nursing Home in Cross Hills, between Keighley and Skipton recently.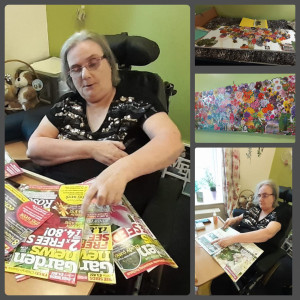 Our residents at our specialist nursing home for younger people - Staveley Birkleas in have been showcasing their fabulous arts and crafts skills recently.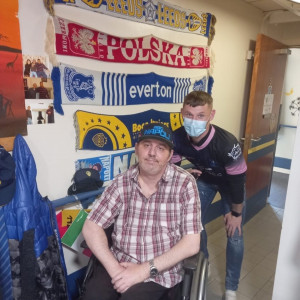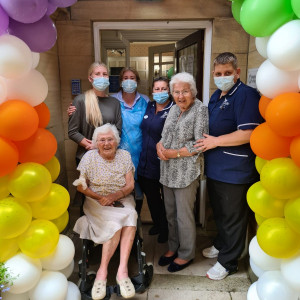 June and July have been full of love, light and positivity at our five local care and nursing homes.
As part of the first NHS Social Care and Frontline Workers' Day, the creative and hard-working teams at Fairmount Nursing Home and Brookfield Care Home in Nab Wood, Shipley and Currergate Nursing Home in Steeton and Beanlands Nursing Home in Cross Hills went all out to make sure everyone felt valued and appreciated.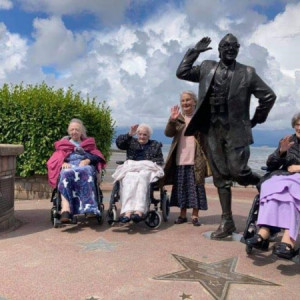 We had a fabulous day trip to Morecambe recently. The weather was kind to us and our Currergate Nursing Home ladies had a great time enjoying the sea air, local sights and a lovely lunch out.