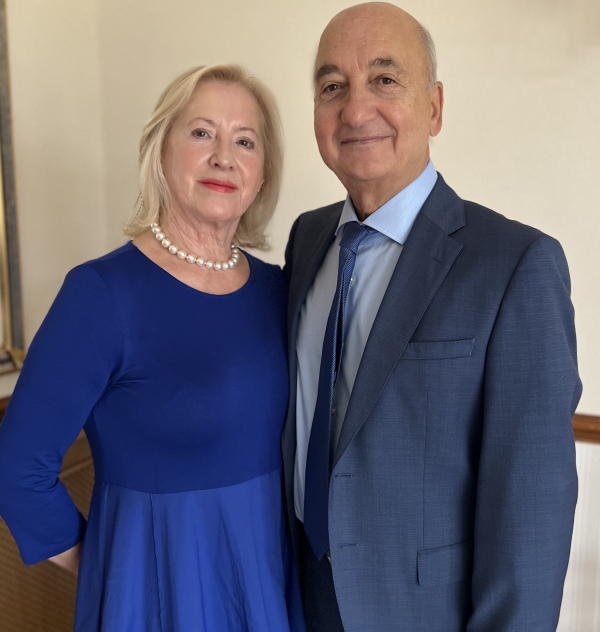 Konrad Czajka talks to The Yorkshire Times
Our managing director and owner of Czajka Care Group recently featured in The Yorkshire Times. Find out what he talked to the publication about in this feature.
What does a typical working day for you involve?
I am now 73 years old, so keeping fit and healthy is of paramount importance. As soon as I get up, I enter my home gym and start with press ups and either spend 15 minutes on the treadmill or exercise bike. After that I am ready to travel the 30 minutes it takes to reach our head office in Saltaire, Shipley.
Emails are then dealt with, and most appointments are usually arranged for late morning or early afternoon. The meetings I usually attend are with our residents and their families, staff meetings in the care homes, and the governance and senior management meetings at head office.
I also spend a lot of time showing people around Fairmount Park or Currergate Mews which are the retirement houses and apartments, especially if there is one for sale or rent. This month we have four sales going through at the popular Fairmount Park.
I also like to visit one of our five care and nursing homes each day, but that has been a bit more difficult of late due to these unprecedented times with Covid.
As chair of the Bradford Care Association, I also attend the forum's Zoom meetings regularly.
What makes your company special?
I used to work for a local authority and quickly realised that I could offer a much better service to older, frail and disabled people than many other providers. I wanted our philosophy of care and our core values to always put the resident first. Fulfilment, autonomy, dignity, emotional and social needs needed to be at the core of the quality care provided.
As time went on, we opened nursing and residential homes for older people, a home for young adults with physical disabilities, retirement houses and apartments, a residential special school for boys with emotional behavioural difficulties and a large homecare and domiciliary operation across Yorkshire.
The people we employ are the key to our success. I still have people working with me who started in May 1983, when we opened our first care home. My two sons have also joined the business, one in charge of operations, including dealing with strategic objectives and one as HR manager for the group. All of this make us special.
Do you dress up or down for work?
I know that it is now more modern to dress down for work, but I always wear a suit, collar, and tie for work. Jasia, my wife will not allow me to dress any differently! Recently I have purchased one or two more modern suits in an attempt to keep up with the times!
What piece of advice would you give your 18-year-old self?
Stop worrying about losing your hair at this young age when you have the confidence necessary to build a successful business and have a great life! You will meet a wonderful lady who will become your wife and have children and grandchildren who will give you great joy.
What's your favourite venue for an event or team away day?
The Clubhouse, which is part of our Fairmount Park development. The Clubhouse has a bar, restaurant, swimming pool, steam room, gym, snooker room, small library area, and board room. We have special rates for staff if they want to become members.
The Clubhouse is also used for special events such as annual general meetings, birthday parties, anniversaries, theme nights, management meetings, staff parties and funerals. It's a great venue right on our doorstep with the best food and friendly service.
How do you prefer to travel for business
Despite the fact I qualify for a bus pass, I prefer to travel by car!
What's your favourite place in Yorkshire to relax?
My home is my favourite place to relax. I am very lucky that we have some wonderful views and can easily visit the fabulous market towns nearby.

I also visited Whitby for the first time recently with friends and enjoyed it very much, especially the fish and chips! I think I will try Robin Hood's Bay next, when the weather is a bit better!

I have played tennis from a young age and still play in the Bradford and District Tennis League and the Bradford Friendly League at first division level. I'm not sure whether this is as relaxing as it once was, because the older you get, the more games you tend to lose!
Where is your favourite place to eat in Yorkshire, and what dish do you recommend?
A good local gastro pub is my normal choice, but I have been lucky to receive vouchers for Christmas and birthdays in the past for San Carlo Flying Pizza in Leeds and the Box Tree restaurant in Ilkley. I like a fish platter of some kind, occasionally a fillet steak or a large calzone with lots of sauce!
What do you miss most about Yorkshire when you're away?
When I am away, I miss the family, the comfort of my home, and the views across the Yorkshire landscape. If I am ever away for more than a week or two, then I also really miss work and all the team.
Do you have any business rules you swear by?
Trust, commitment, and love. In the caring profession you must be completely trustworthy, especially when you are working in a profession which provides care to vulnerable people. You must be totally committed and believe in what you are doing.
You must also do your best to find people to work with who are as committed to providing quality care as you are. Love is a strong emotion, but it is safe to say that many people love their work. Job satisfaction is vital, as we spend so much time at work during our lifetime. I am lucky to have met so many people during my working life who are very special and will never be forgotten.
Other Recommended Articles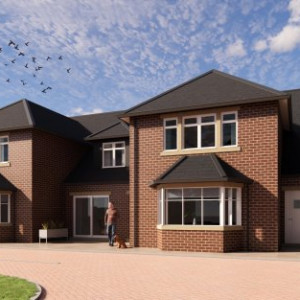 Half of the new retirement homes being built at the popular Fairmount Park development in Nab Wood, Shipley have already sold off plan.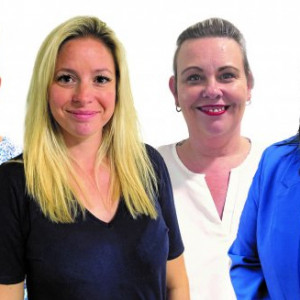 We have made some key new appointments and promotions across our three nursing and care homes in Nab Wood and Steeton.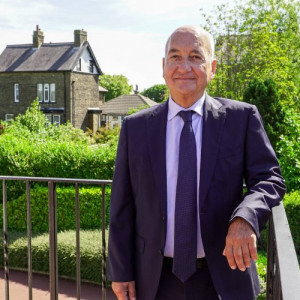 We have been reaccredited with the prestigious Gold Standard Framework (GSF) Quality Hallmark Award at two of our homes.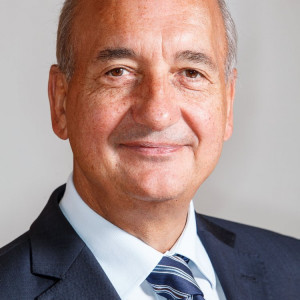 This summer we are celebrating our 40th anniversary.
Czajka Care Group was established in Saltaire, West Yorkshire, in 1983. Our owner and managing director, Konrad Czajka has recently been recognised for his outstanding commitment to the care industry, attending a special Garden Party at Buckingham Palace as part of coronation celebrations.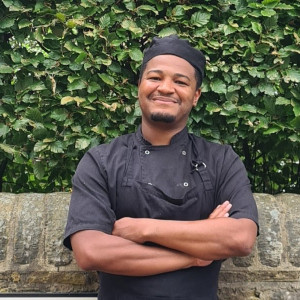 We have launched a recruitment drive to grow our team of qualified chefs and we are already enticing candidates who are turning their backs on the bright lights of city centre venues, in return for daytime working hours.
Karl Minott is the latest chef to join Czajka Care Group after previously working as head chef in city centre kitchens for one of Europe's largest craft brewers and serving up BBQ style food for a well-known restaurant chain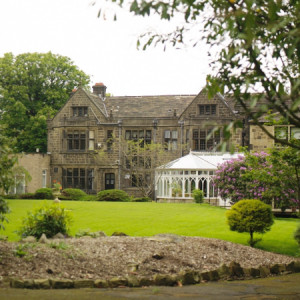 Work to extend our popular Steeton Nursing Home has started, after planning approval was granted for the first phase of development, which will create dozens of new full-time jobs.