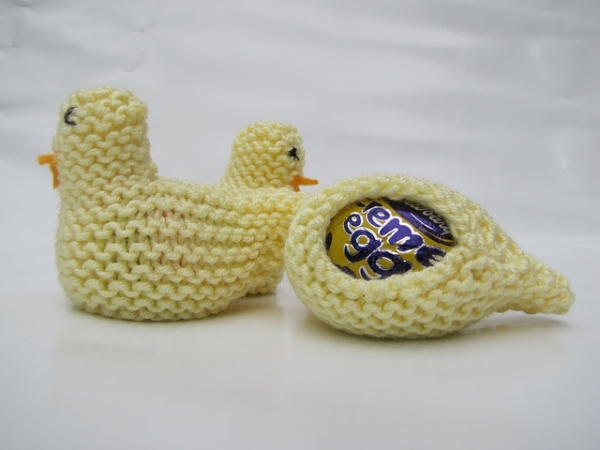 Local Knitters Urged To 'Cast On' For Charity Chick Challenge
Fairmount Park Nursing Home is appealing to anyone with a passion for knitting, to help with a charitable appeal that will raise money for the Marie Curie Hospice in Bradford.
The home plans to sell the knitted Easter chicks with a tasty Cadbury's Cream Egg tucked inside, in a bid to raise money for the local charity and its own residents' fund.
Manager of Fairmount Park Nursing Home, Pamela Ward, said: "It's a really exciting time for all our staff and residents in the run up to Easter as we will be welcoming living eggs into our home for 10 days in March, and we will be able to see them hatch. We know that everyone in the home will find this really interesting, and we believe it's a great initiative that will involve everyone in our lovely community.
"To tie in with this very 'egg-citing' time, we wanted to ask anyone who loves knitting to help make as many of the Easter chicks as possible, which we will sell for £1.50. The money raised will be divided between the Marie Curie Hospice, which we have a close relationship with, and our residents' fund, which helps to pay for a wide range of days out and events for our residents to enjoy.
"The money from this fundraising event though, will specifically contribute to our resident friendly garden, where we already grow our own herbs and flowers. It's a delightfully accessible place where our residents can enjoy being outside in the fresh air, whilst gardening and tending to the flowers."
The Marie Curie Hospice cares for local people who are living with a terminal illness, and their families.
Anyone interested in knitting some Easter chicks can contact Pamela Ward for the pattern and wool on 01274 592922 or email enq@fairmountltd.co.uk
Other Recommended Articles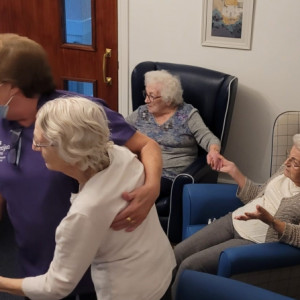 Our residents at our Brookfield Care Home had a great time singing and dancing to the live music provided by Andy Wiseman. We can't wait to have him come back and perform for us again soon.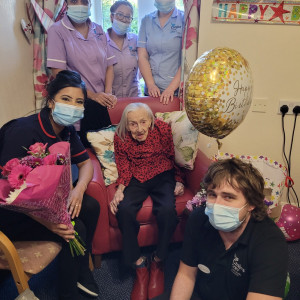 We were absolutely delighted to help May celebrate her 100th birthday at our Brookfield Care Home in Nab Wood, Shipley recently. Her daughters, Jackie and Sue, celebrated with us and our wonderful chef made the most delicious cake.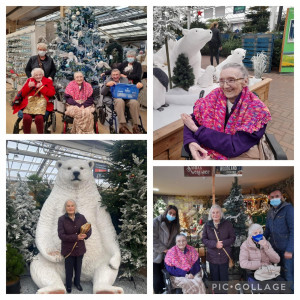 Our Currergate Nursing Home residents had a great day out at Tong Garden Centre and are feeling very much in the Christmas spirit! Can anyone spot the polar bear?!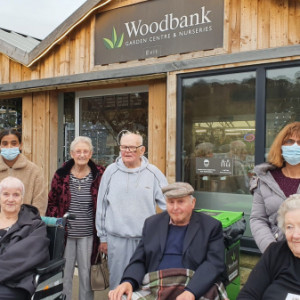 First trip out for our residents from our Beanlands Nursing Home for a while - and what a great time was had by all! Woodbank Nurseries - Harden, Bingley did not disappoint. We had a lovely lunch and plenty of fun on the penny machine.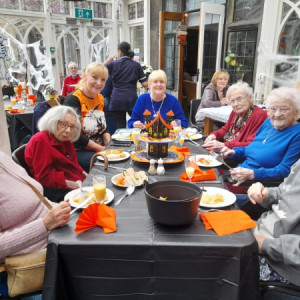 Some spooky times were had this Halloween across all of our care and nursing homes. The time, effort and creativity that went into the decoration was awesome! With Halloween parties galore – everyone had a great time!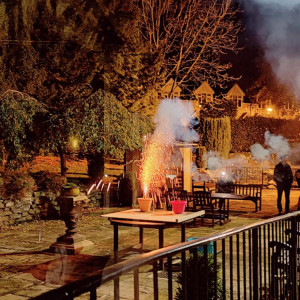 Big bangs and plenty of sparkle on Bonfire Night at our care homes and nursing homes. Our residents love to get together and celebrate special events and this Bonfire Night went off with a bang thanks to our wonderful team at Czajka Care group.