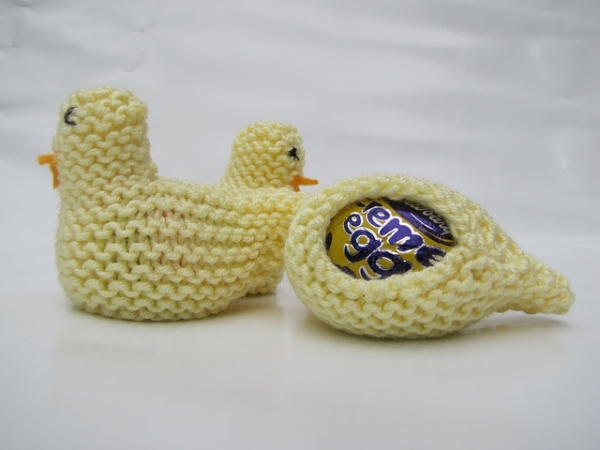 Local Knitters Urged To 'Cast On' For Charity Chick Challenge
Fairmount Park Nursing Home is appealing to anyone with a passion for knitting, to help with a charitable appeal that will raise money for the Marie Curie Hospice in Bradford.
The home plans to sell the knitted Easter chicks with a tasty Cadbury's Cream Egg tucked inside, in a bid to raise money for the local charity and its own residents' fund.
Manager of Fairmount Park Nursing Home, Pamela Ward, said: "It's a really exciting time for all our staff and residents in the run up to Easter as we will be welcoming living eggs into our home for 10 days in March, and we will be able to see them hatch. We know that everyone in the home will find this really interesting, and we believe it's a great initiative that will involve everyone in our lovely community.
"To tie in with this very 'egg-citing' time, we wanted to ask anyone who loves knitting to help make as many of the Easter chicks as possible, which we will sell for £1.50. The money raised will be divided between the Marie Curie Hospice, which we have a close relationship with, and our residents' fund, which helps to pay for a wide range of days out and events for our residents to enjoy.
"The money from this fundraising event though, will specifically contribute to our resident friendly garden, where we already grow our own herbs and flowers. It's a delightfully accessible place where our residents can enjoy being outside in the fresh air, whilst gardening and tending to the flowers."
The Marie Curie Hospice cares for local people who are living with a terminal illness, and their families.
Anyone interested in knitting some Easter chicks can contact Pamela Ward for the pattern and wool on 01274 592922 or email enq@fairmountltd.co.uk
Other Recommended Articles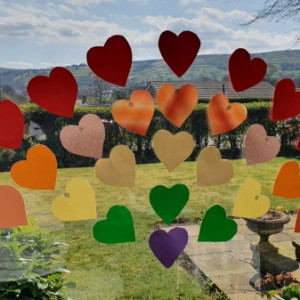 Mother Teresa said 'It's not about how much we give but how much love we put into giving' and we have certainly experienced the kindness and love of so many throughout the Covid-19 pandemic and lockdown.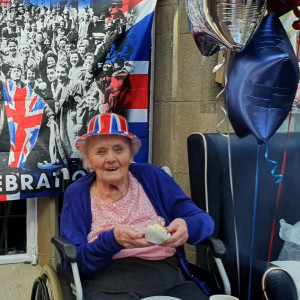 Every one of our homes pulled out all the stops for VE Day. It was an important milestone to celebrate, as many of our residents lived through it, and it was incredible to see the creativity and thoughtful planning that went into the day. With specially made VE Day commemorative cakes, buns and pies alongside decorations and musical trips down memory lane, we were able to safely mark the 75th anniversary of VE Day in style.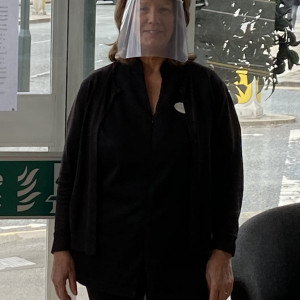 The care and thoughtfulness shown to our hard working staff from local schools and businesses has been humbling. We have been able to supplement our own supplies of PPE equipment with donations of face visors from Bradford Grammar School, Hanson Academy, Five Landis and Nautical Vapes. BHP Accountants also arranged for a donation of face visors via 'Made In Yorkshire' which were manufactured by SI Mouldings.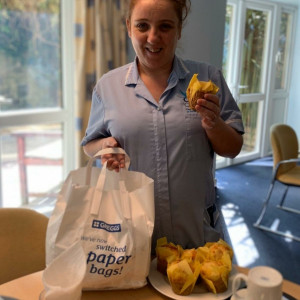 Food hampers, chocolate treats and break time snacks from Greggs, Prep N Go, Morrisons, Dominos and local plumber James Holden, have all been gratefully received and eagerly consumed over the last few weeks!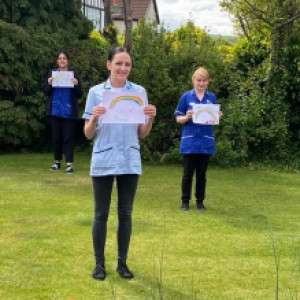 The letters and artwork we have received from children at Thackley Primary School, Crossley Hall Primary School and the grandchildren of our residents and children and grandchildren of our staff has really bought a smile to so many faces. The bright and positive pieces of artwork have been lovingly made into inspirational displays taking pride of place in all five of our homes. They act as a constant reminder of the support we have.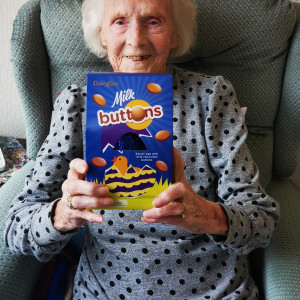 Our managing director, Konrad Czajka, has praised the dedicated staff at our five nursing and care homes and he has also been humbled by the strength of the local community spirit and messages of support received.