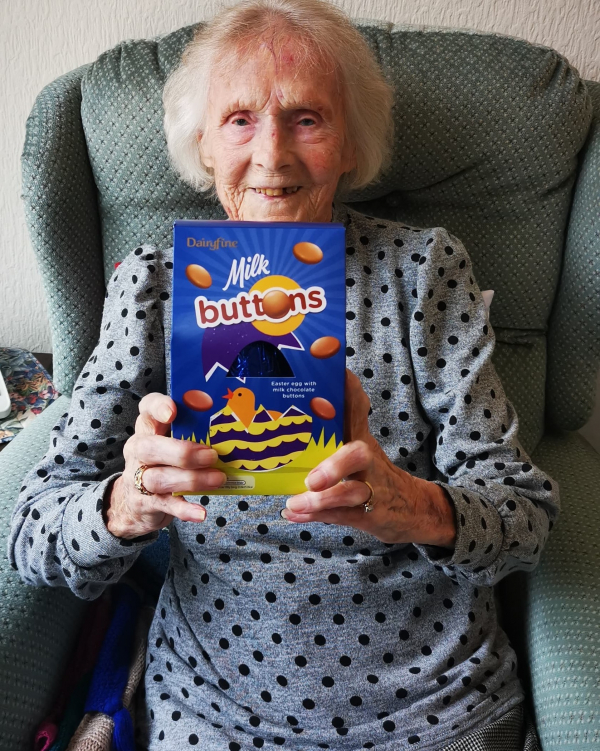 Praise for staff and community spirit during Covid-19 pandemic
Our managing director, Konrad Czajka, has praised the dedicated staff at our five nursing and care homes and he has also been humbled by the strength of the local community spirit and messages of support received.
Konrad believes that his dedicated team of 400 managers, nurses, carers, activity co-ordinators, and ancillary staff, who care for 250 residents aged between 18 and 100 at Fairmount Nursing Home, Brookfield Care Home and Staveley Birkleas Nursing Home, which are all in Nab Wood near Shipley, and its Currergate Nursing Home in Steeton and Beanlands Nursing Home in Cross Hills have all gone above and beyond their day to day roles during the healthcare crisis.
Konrad said: "Our team really are amongst some of the very best in the care industry, and since the start of the Covid-19 pandemic, we have seen them work harder than ever to make sure our residents continue to feel safe and well cared for.
"Of course it's a frightening time for everyone, but we are highly experienced in infection control, with stringent policies and procedures in place across every aspect of daily life. On a practical level we have been working with Bradford Council and our trusted suppliers to ensure we have the right PPE and care workers will also be able to visit testing stations, by appointment, to test for Covid-19.
"In addition to the extra Covid-19 precautions, and the day to day aspects of caring for older people at Fairmount, Brookfield, Currergate and Beanlands, and younger people with disabilities at our specialist Staveley Birkleas Nursing Home, it's the individual acts of additional kindness and thoughtfulness that have really made the difference to our residents and staff.
"Our teams made sure that Mother's Day and Easter have still been special, giving our residents flowers and chocolates. Our residents also enjoyed creating Easter crafts and decorating Easter trees. At our Currergate Nursing Home, we welcomed a new set of baby chicks, which hatched over the Easter weekend, and they are bringing much joy and entertainment to our residents. We have received many letters and notes of thanks, alongside offers of help from our residents' families, and a special basket of chocolate treats from a relative of a Brookfield Care Home resident helped to make Easter 'egg-tra' special too!
"Our activity co-ordinators have kept spirits high organising everything from gin tasting sessions to movie nights and more. One of our carers has even been coming into work on her day off to wash, style and cut hair, as due to the restrictions on non-essential visitors, our regular hairdresser has not been able to come into our homes.
"We have also been touched by the number of lovely letters and drawings we have received from children in our local community. Each day creative pictures and messages arrive from children, who are currently not able to go to school, and receiving this correspondence is a daily delight for so many of our residents. Our homes have made inspirational displays from the artwork, which have brought a lot of love and light into our reception areas.
"Since the lockdown, we have followed Government guidelines and restricted all non-essential visitors to our homes. This has of course had a real impact on our residents, who have not been able to see their family and friends in person, so we immediately invested in the latest tablets and set up new email addresses for each home to ensure we could introduce a new 'virtual visiting' system that helps everyone to stay in touch. Our residents can chat with their families and friends using Facetime, Skype, WhatsApp and other apps, whilst visits are restricted. The virtual visits have been a big hit with our residents and we are also continuing to use Alexa and other devices to access news, music and talking books for them too.
"The outside space at our homes has really come into its own during the lockdown. Our well-kept grounds and gardens are the ideal place for our residents to enjoy the fresh air and take assisted walks in the Easter sunshine. Our investment in raised flower beds and vegetable beds have also really paid off as our residents have been able to plant flowers and vegetables, which is great for mental wellbeing.
"Our retired residents at Fairmount Park in Nab Wood, where there are 37 houses and apartments, and at Currergate Mews, where there are 14 three bedroom houses have also benefited from their safe and secure environments which offer acres of mature, well-kept gardens for residents to enjoy. Our Fairmount Park Clubhouse has also been delivering meals to our residents on request, so that they don't have to worry about sourcing and preparing food.
"All in all we have never felt prouder of our team, our residents, their families and the local community. During the Covid-19 pandemic everyone is having to make sacrifices, but the level of kindness, compassion and dedication on show is truly inspirational."
Other Recommended Articles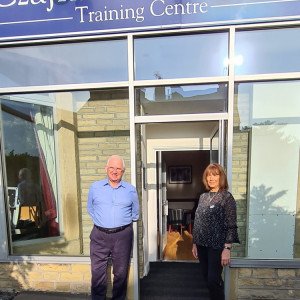 Two care industry professionals who have worked at Czajka Care Group for more than 65 years between them are retiring this month.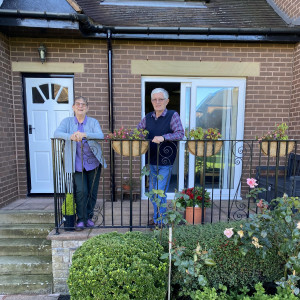 We have sold five properties to the over 55s in the last month alone, following a surge in demand for purpose-built retirement homes.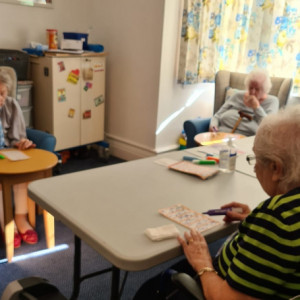 We understand how important it is for people to keep active, both mentally and physically. Bingo is one of our popular activities at our Brookfield Care Home in Nab Wood. We have some very competitive players in the house!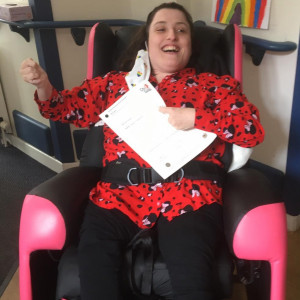 Congratulations to CT who lives at our specialist nursing home, Staveley Birkleas, on completing her QCF in Health and Social Care.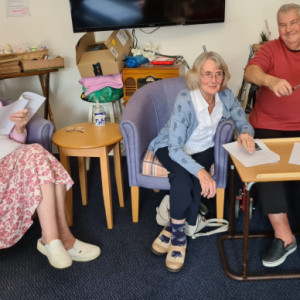 Some of our residents at Brookfield care home in Nab Wood had a great time taking part in a special quiz. The quiz was very kindly put together by Belinda, Peggy's daughter. Belinda also donated some chocolates as the prize.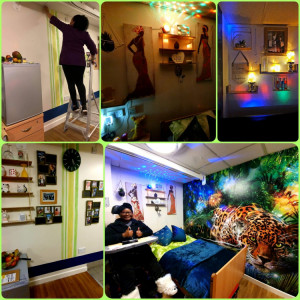 Tania who lives with us at our specialist nursing home, Staveley Birkleas, is over the moon with her person centred bedroom makeover.