Residents live the 'good life' at Currergate and Beanlands
Currergate Nursing Home in Steeton and Beanlands Nursing Home in Cross Hills have both excelled during inspections by the Care Quality Commission (CQC) which has recently published glowing reports on both homes.
Czajka Care Group's Currergate Nursing Home and Beanlands Nursing Home were both rated as 'good' during the in-depth assessments.
The CQC is England's independent regulator of health and social care services and regularly inspects all nursing and residential care homes to ensure they meet all relevant legal requirements. Inspectors also talk to residents, their relatives and team members, as well as looking in detail at how safe the facility is, its effectiveness, the standard of care residents enjoy, its leadership team and how responsive it is.
At Beanlands, which is a grand building with delightful gardens on Colne Road, the inspectors praised the positive interaction observed between staff and residents, how there are enough well-trained staff present to meet people's needs in a timely manner and the fact they understand how residents liked their care to be delivered. The inspectors also highlighted the home's programme of activities and the varied choices available at meal times.
Following the CQC's unannounced visit to Currergate, which sits in several acres of landscaped grounds on Skipton Road, the inspectors applauded the dedicated levels of care provided and the relationship between team members and residents, who have got to know each other well due to the home's low staff turnover. The report also commended how Currergate promotes independent living, giving everyone real choice and control over how they want to live their lives, as well as offering a good range of activities and social opportunities.
Konrad Czajka, Managing Director of Czajka Care Group, said: "We're extremely pleased with these latest CQC reports. Both Currergate and Beanlands are located in tranquil surroundings, with stunning gardens and they both have extremely strong teams in place who always put residents at the centre of everything they do. The CQC inspection is a rigorous process and for the inspectors to recognise and praise so much of what they saw, is the ultimate endorsement for our homes."
Other Recommended Articles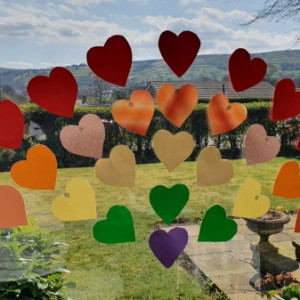 Mother Teresa said 'It's not about how much we give but how much love we put into giving' and we have certainly experienced the kindness and love of so many throughout the Covid-19 pandemic and lockdown.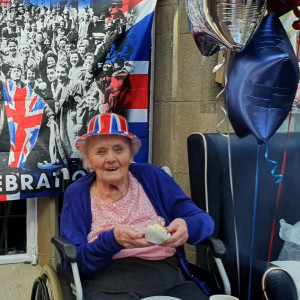 Every one of our homes pulled out all the stops for VE Day. It was an important milestone to celebrate, as many of our residents lived through it, and it was incredible to see the creativity and thoughtful planning that went into the day. With specially made VE Day commemorative cakes, buns and pies alongside decorations and musical trips down memory lane, we were able to safely mark the 75th anniversary of VE Day in style.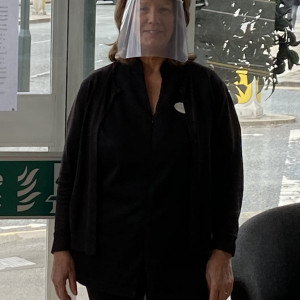 The care and thoughtfulness shown to our hard working staff from local schools and businesses has been humbling. We have been able to supplement our own supplies of PPE equipment with donations of face visors from Bradford Grammar School, Hanson Academy, Five Landis and Nautical Vapes. BHP Accountants also arranged for a donation of face visors via 'Made In Yorkshire' which were manufactured by SI Mouldings.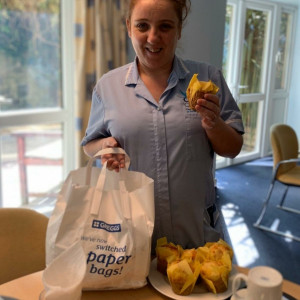 Food hampers, chocolate treats and break time snacks from Greggs, Prep N Go, Morrisons, Dominos and local plumber James Holden, have all been gratefully received and eagerly consumed over the last few weeks!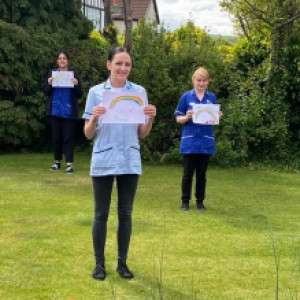 The letters and artwork we have received from children at Thackley Primary School, Crossley Hall Primary School and the grandchildren of our residents and children and grandchildren of our staff has really bought a smile to so many faces. The bright and positive pieces of artwork have been lovingly made into inspirational displays taking pride of place in all five of our homes. They act as a constant reminder of the support we have.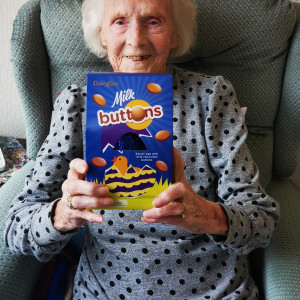 Our managing director, Konrad Czajka, has praised the dedicated staff at our five nursing and care homes and he has also been humbled by the strength of the local community spirit and messages of support received.