Residents live the 'good life' at Currergate and Beanlands
Currergate Nursing Home in Steeton and Beanlands Nursing Home in Cross Hills have both excelled during inspections by the Care Quality Commission (CQC) which has recently published glowing reports on both homes.
Czajka Care Group's Currergate Nursing Home and Beanlands Nursing Home were both rated as 'good' during the in-depth assessments.
The CQC is England's independent regulator of health and social care services and regularly inspects all nursing and residential care homes to ensure they meet all relevant legal requirements. Inspectors also talk to residents, their relatives and team members, as well as looking in detail at how safe the facility is, its effectiveness, the standard of care residents enjoy, its leadership team and how responsive it is.
At Beanlands, which is a grand building with delightful gardens on Colne Road, the inspectors praised the positive interaction observed between staff and residents, how there are enough well-trained staff present to meet people's needs in a timely manner and the fact they understand how residents liked their care to be delivered. The inspectors also highlighted the home's programme of activities and the varied choices available at meal times.
Following the CQC's unannounced visit to Currergate, which sits in several acres of landscaped grounds on Skipton Road, the inspectors applauded the dedicated levels of care provided and the relationship between team members and residents, who have got to know each other well due to the home's low staff turnover. The report also commended how Currergate promotes independent living, giving everyone real choice and control over how they want to live their lives, as well as offering a good range of activities and social opportunities.
Konrad Czajka, Managing Director of Czajka Care Group, said: "We're extremely pleased with these latest CQC reports. Both Currergate and Beanlands are located in tranquil surroundings, with stunning gardens and they both have extremely strong teams in place who always put residents at the centre of everything they do. The CQC inspection is a rigorous process and for the inspectors to recognise and praise so much of what they saw, is the ultimate endorsement for our homes."
Other Recommended Articles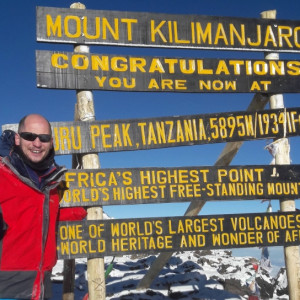 Our HR Manager, Daniel Czajka recently chatted to Business Link for a 'time out' feature which gives an insight into professionals' weekends.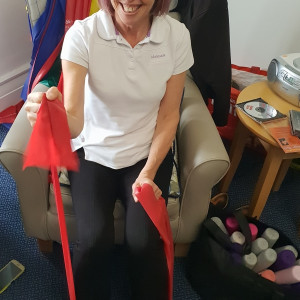 Czajka Care Group is successfully helping residents across its five homes in Nab Wood and the Aire Valley to maintain their brain function and improve mobility by enjoying a fit and healthy lifestyle, regardless of their age or any disabilities.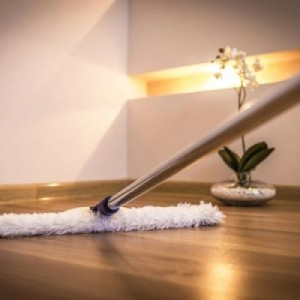 Czajka Care Group has achieved a sparkling average infection control rating of more than 99% across its five homes, following a rigorous annual inspection that examines all areas of cleanliness and hygiene in care and nursing homes.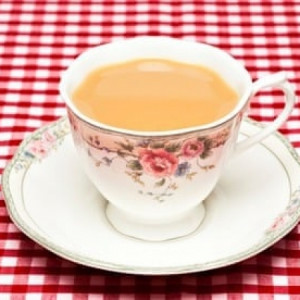 Beanlands Nursing Homes in Cross Hills has not only made time to share a special 'cuppa' with its residents, but raised over £70 for the Dementia UK charity in the process.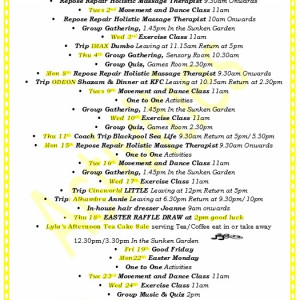 It's all go in April at Staveley Birkleas. Whether it's a trip to Blackpool or a jaunt to the cinema to watch new blockbuster movie Hellboy, there's lots to keep our residents entertained.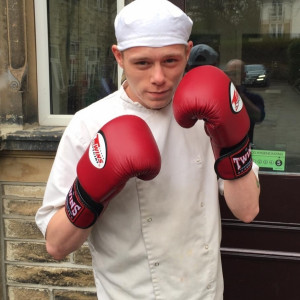 A West Yorkshire chef who works for Czajka Care Group is hoping he'll have the appetite to triumph at a white collar boxing match next month, in order to raise money for Cancer Research UK.