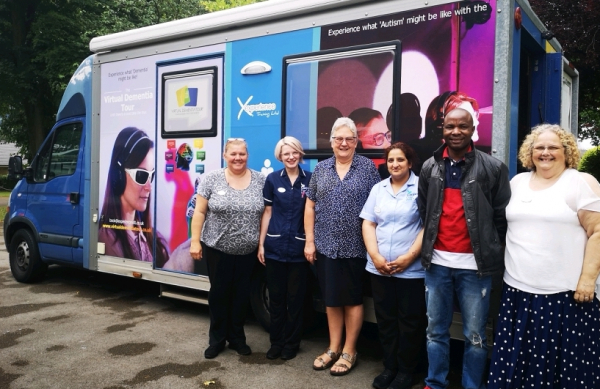 Virtual Dementia Tour: Carers get a glimpse into the world of dementia
36 of our health care professionals gained a valuable insight into how people suffering with dementia may feel, when they took part in a specially designed 'Virtual Dementia Tour' (VDT).
VDT is the only medically and scientifically proven way that a person with a healthy brain can experience what it's like to have dementia. Invented 23 years ago in America, VDT has been experienced by over 3 million people in 23 countries.
Training 2 CARE run the VDT programme. Its managing director, Glenn Knight, said: "The Virtual Dementia Tour is the only method of helping staff and families to really understand the changes that we need to make to become a dementia interpreter. By understanding the issues faced by a person with dementia, we can unlock new ways to communicate, understand their behaviours, reduce frustration, anxiety and really improve their lives. Training 2 CARE is proud to have delivered this amazing training to Czajka Care Group and will continue to increase knowledge by allowing as many people as possible to walk in the shoes of dementia sufferers."
Family-run Czajka Care Group cares for more than 250 older and disabled people at Fairmount Nursing Home, Brookfield Care Home and Staveley Birkleas Nursing Home in Nab Wood and at its Beanlands Nursing Home in Cross Hills and Currergate Nursing Home in Steeton.
Czajka Care Group's managing director, Konrad Czajka, said: "Some of our residents have dementia, and we want to remain at the forefront of the most recent developments when it comes to understanding the disease. All of us felt that the VDT was a valuable tool and everybody took something away from the sessions. It's vital that people with dementia are understood, supported and cared for in a compassionate and kind environment. Dementia can be scary, isolating and confusing and understanding how this feels through the VDT gives us an unrivalled glimpse into their world."
You can find out more about our care homes by clicking here.
Other Recommended Articles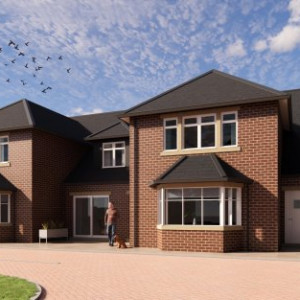 Half of the new retirement homes being built at the popular Fairmount Park development in Nab Wood, Shipley have already sold off plan.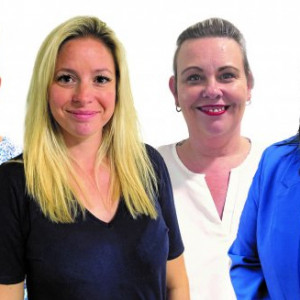 We have made some key new appointments and promotions across our three nursing and care homes in Nab Wood and Steeton.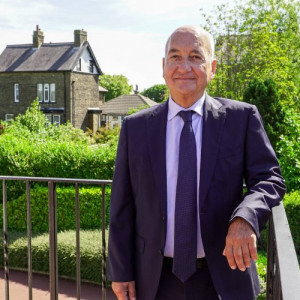 We have been reaccredited with the prestigious Gold Standard Framework (GSF) Quality Hallmark Award at two of our homes.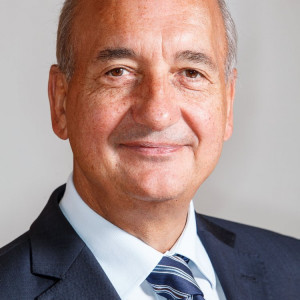 This summer we are celebrating our 40th anniversary.
Czajka Care Group was established in Saltaire, West Yorkshire, in 1983. Our owner and managing director, Konrad Czajka has recently been recognised for his outstanding commitment to the care industry, attending a special Garden Party at Buckingham Palace as part of coronation celebrations.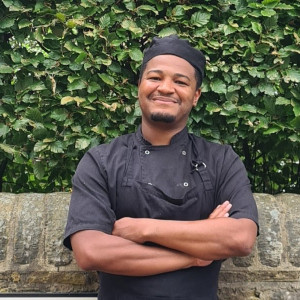 We have launched a recruitment drive to grow our team of qualified chefs and we are already enticing candidates who are turning their backs on the bright lights of city centre venues, in return for daytime working hours.
Karl Minott is the latest chef to join Czajka Care Group after previously working as head chef in city centre kitchens for one of Europe's largest craft brewers and serving up BBQ style food for a well-known restaurant chain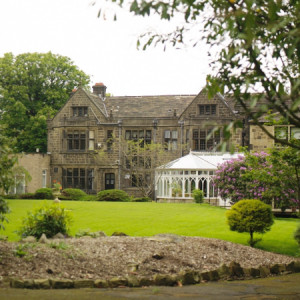 Work to extend our popular Steeton Nursing Home has started, after planning approval was granted for the first phase of development, which will create dozens of new full-time jobs.