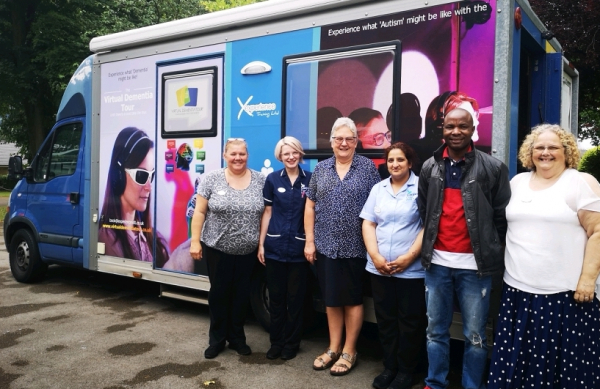 Virtual Dementia Tour: Carers get a glimpse into the world of dementia
36 of our health care professionals gained a valuable insight into how people suffering with dementia may feel, when they took part in a specially designed 'Virtual Dementia Tour' (VDT).
VDT is the only medically and scientifically proven way that a person with a healthy brain can experience what it's like to have dementia. Invented 23 years ago in America, VDT has been experienced by over 3 million people in 23 countries.
Training 2 CARE run the VDT programme. Its managing director, Glenn Knight, said: "The Virtual Dementia Tour is the only method of helping staff and families to really understand the changes that we need to make to become a dementia interpreter. By understanding the issues faced by a person with dementia, we can unlock new ways to communicate, understand their behaviours, reduce frustration, anxiety and really improve their lives. Training 2 CARE is proud to have delivered this amazing training to Czajka Care Group and will continue to increase knowledge by allowing as many people as possible to walk in the shoes of dementia sufferers."
Family-run Czajka Care Group cares for more than 250 older and disabled people at Fairmount Nursing Home, Brookfield Care Home and Staveley Birkleas Nursing Home in Nab Wood and at its Beanlands Nursing Home in Cross Hills and Currergate Nursing Home in Steeton.
Czajka Care Group's managing director, Konrad Czajka, said: "Some of our residents have dementia, and we want to remain at the forefront of the most recent developments when it comes to understanding the disease. All of us felt that the VDT was a valuable tool and everybody took something away from the sessions. It's vital that people with dementia are understood, supported and cared for in a compassionate and kind environment. Dementia can be scary, isolating and confusing and understanding how this feels through the VDT gives us an unrivalled glimpse into their world."
You can find out more about our care homes by clicking here.
Other Recommended Articles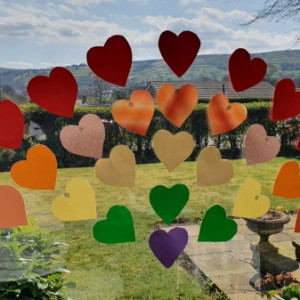 Mother Teresa said 'It's not about how much we give but how much love we put into giving' and we have certainly experienced the kindness and love of so many throughout the Covid-19 pandemic and lockdown.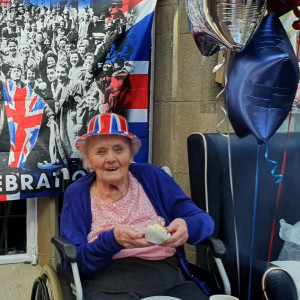 Every one of our homes pulled out all the stops for VE Day. It was an important milestone to celebrate, as many of our residents lived through it, and it was incredible to see the creativity and thoughtful planning that went into the day. With specially made VE Day commemorative cakes, buns and pies alongside decorations and musical trips down memory lane, we were able to safely mark the 75th anniversary of VE Day in style.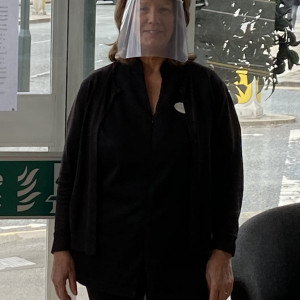 The care and thoughtfulness shown to our hard working staff from local schools and businesses has been humbling. We have been able to supplement our own supplies of PPE equipment with donations of face visors from Bradford Grammar School, Hanson Academy, Five Landis and Nautical Vapes. BHP Accountants also arranged for a donation of face visors via 'Made In Yorkshire' which were manufactured by SI Mouldings.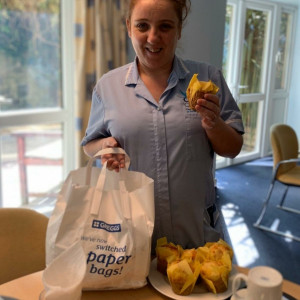 Food hampers, chocolate treats and break time snacks from Greggs, Prep N Go, Morrisons, Dominos and local plumber James Holden, have all been gratefully received and eagerly consumed over the last few weeks!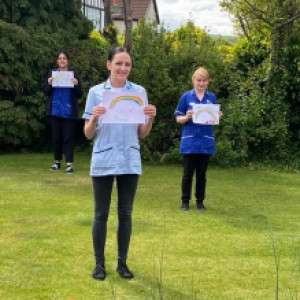 The letters and artwork we have received from children at Thackley Primary School, Crossley Hall Primary School and the grandchildren of our residents and children and grandchildren of our staff has really bought a smile to so many faces. The bright and positive pieces of artwork have been lovingly made into inspirational displays taking pride of place in all five of our homes. They act as a constant reminder of the support we have.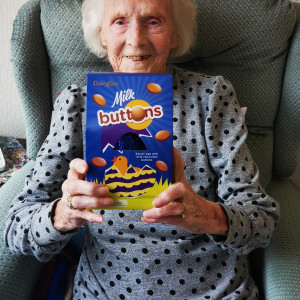 Our managing director, Konrad Czajka, has praised the dedicated staff at our five nursing and care homes and he has also been humbled by the strength of the local community spirit and messages of support received.