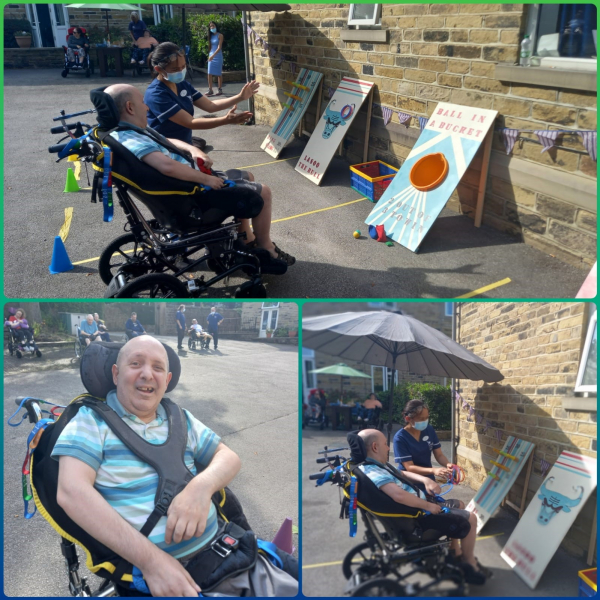 A golden season at our popular care homes
As summer fades away, and the golden season of autumn arrives, our team and residents at our five nursing and care homes have been reflecting on the many achievements and celebrations that have been shared this year.
We provide respite care, short-breaks, day care, full-time care and palliative care for people aged 65 and over at Fairmount Nursing Home and Brookfield Care Home in Nab Wood, Shipley and Currergate Nursing Home in Steeton and Beanlands Nursing Home in Cross Hills.
We also owns and runs Staveley Birkleas Nursing Home - the specialist nursing home in the North - which cares for young people from the age of 18 through to 64, who have a variety of needs including amputees, people with brain injuries, Multiple Sclerosis (MS), Motor Neuron Disease, Huntington's, Epilepsy and many other complex conditions.
Czajka Care Group's managing director, Konrad Czajka, said: "We have made the most of the last few sunny days this month and hosted some fabulous and inclusive activities outside. The team at Staveley Birkleas tapped into the excitement surrounding the Tokyo 2021 Paralympics and organised their very own Paralympics Games. The event was a huge success with everyone entering into the competitive spirit!
"The nursing home also welcomed talented live musicians, the Dashboard Pirates, and our residents thoroughly enjoyed the music, requesting and joining in with their favourite songs. Our residents at Staveley Birkleas are all young and vibrant people who enjoy a host of hobbies and interests, with many particularly loving football, which is why we organised for Aaron Batley from Supporting Charities Football Club to come and have a kick about with them."

We are sponsoring Aaron from The Charity Football Club, which is based in Bradford and plays all over the country raising funds for many organisations and charities - over £73,000 has been raised and donated to date with ex professional players, Hollyoaks, Emmerdale stars and TV personalities all playing. At a recent game £3,500 was raised for Cash for Kids & Rotherham Charity Hospital."
Konrad added: "This month we have also welcomed 'Pets As Therapy' pooch Coco, and her owner Mary, into our homes. Her visit was eagerly anticipated by our residents who all enjoyed petting her and chatting with Mary. Her visit brought back many memories of beloved family pets for our residents and was very engaging. Mary volunteers for Pets As Therapy and both she and Coco brought much joy into our homes."
In addition to the five care and nursing homes, we also has two thriving retirement communities at Fairmount Park in Nab Wood, where there are 37 houses and apartments, and at Currergate Mews in Steeton, where there are 14, three-bedroom houses. It also owns and runs The Clubhouse at Fairmount Park which has undergone an extensive refurbishment whilst it was closed during lockdown, and its gym, swimming pool, jacuzzi, steam room, snooker room, bar, restaurant, boardroom facilities, private function suite, bowling green and putting green are now open again.
Other Recommended Articles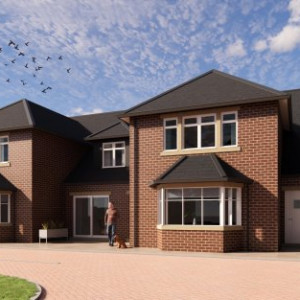 Half of the new retirement homes being built at the popular Fairmount Park development in Nab Wood, Shipley have already sold off plan.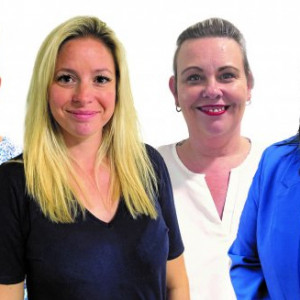 We have made some key new appointments and promotions across our three nursing and care homes in Nab Wood and Steeton.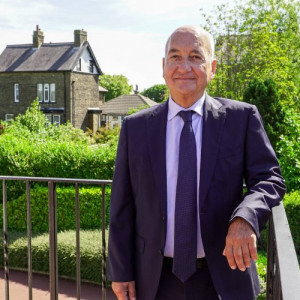 We have been reaccredited with the prestigious Gold Standard Framework (GSF) Quality Hallmark Award at two of our homes.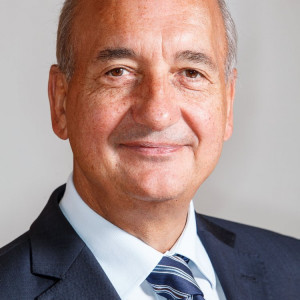 This summer we are celebrating our 40th anniversary.
Czajka Care Group was established in Saltaire, West Yorkshire, in 1983. Our owner and managing director, Konrad Czajka has recently been recognised for his outstanding commitment to the care industry, attending a special Garden Party at Buckingham Palace as part of coronation celebrations.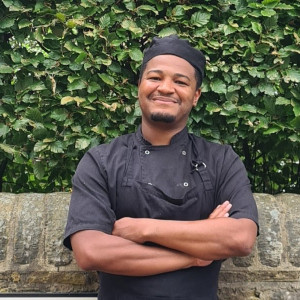 We have launched a recruitment drive to grow our team of qualified chefs and we are already enticing candidates who are turning their backs on the bright lights of city centre venues, in return for daytime working hours.
Karl Minott is the latest chef to join Czajka Care Group after previously working as head chef in city centre kitchens for one of Europe's largest craft brewers and serving up BBQ style food for a well-known restaurant chain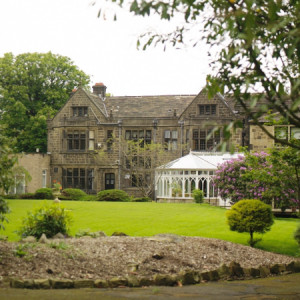 Work to extend our popular Steeton Nursing Home has started, after planning approval was granted for the first phase of development, which will create dozens of new full-time jobs.