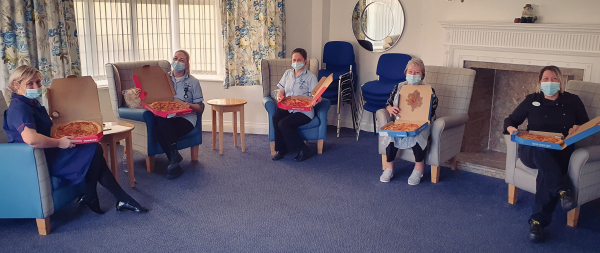 A great big thank you to our wonderful and caring teams
We all know how hard everyone has been working recently to ensure everyone at our homes are safe, happy and well-cared for.
As a little thank you, we organised for some rather tasty Domino's pizzas to be delivered to the teams at Fairmount Nursing Home, Brookfield Care Home, Currergate Nursing Home, Beanlands Nursing Home and Staveley Birkleas Nursing Home.
Other Recommended Articles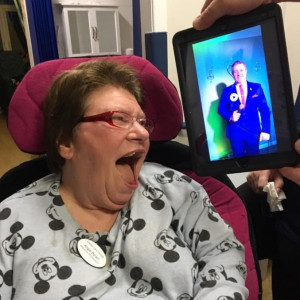 We always like to make birthdays a really memorable day for all of our residents. Last week we organised a very special birthday surprise for Angie, who lives with us at our specialist nursing home, Staveley Birkleas.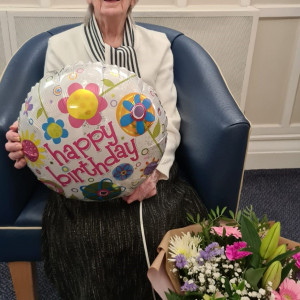 Congratulations to Marjorie, who has turned 101 years old. We felt very privileged to help her celebrate such a special day at Brookfield care home.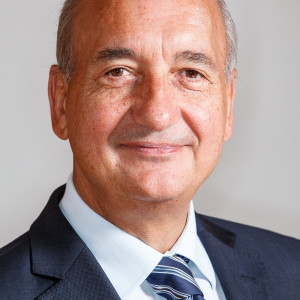 From 8th March our residents will be allowed to hold hands with a regular indoor visitor under new Government plans to ease lockdown restrictions in England. Visitors will be required to take a Covid-19 lateral flow test before entry and must wear PPE.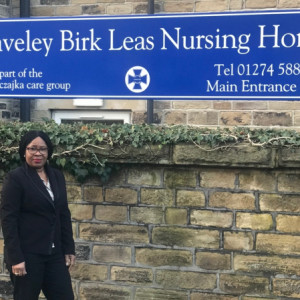 We have appointed a new registered manager at our Staveley Birkleas Nursing Home which is one of the most respected specialist nursing homes in the north of England.
We always like to organise events and activities that our residents can get involved with together. We like to ask our residents about their interests and many of them really enjoy baking.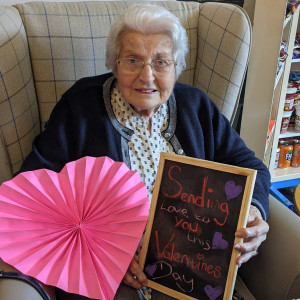 To celebrate Valentine's Day our residents have been taking part in a number of fun craft activities.