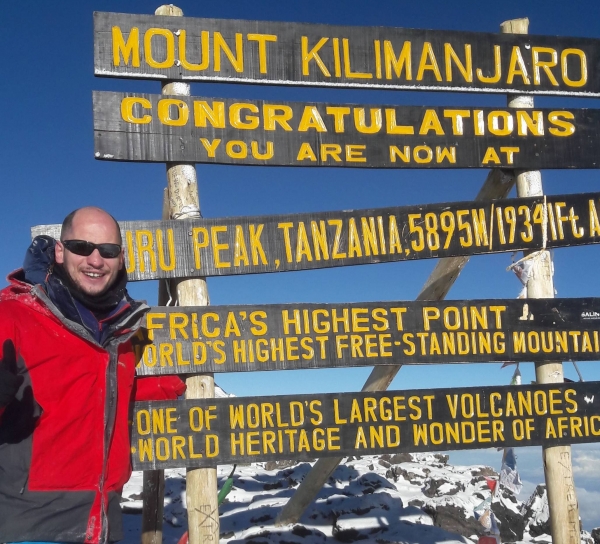 Daniel takes 'Time Out' with Business Link
Our HR Manager, Daniel Czajka recently chatted to Business Link for a 'time out' feature which gives an insight into professionals' weekends.
What is the first thing you do to get the weekend started?
I go to my mate's barber shop straight after work on a Friday. My eagle eyed staff will often ask why - given my apparent lack of hair – but as I point out an awful lot, it's shaved out of choice rather than just having gone bald! It's just a bit of a ritual, another good friend of mine, who is a fitness coach for a professional rugby league team, goes at the same time so we use it as a bit of a pallet cleanser, have some banter, relieve the stresses of the week and talk about our plans for the weekend.
What is your hobby?
I used to love running and doing muddy races, but after trying to rehab my knee and ankle for over a year, I was forced to give it up in the last 18 months. So I've started bouldering and I've been moving into outdoor climbing – it's great exercise and tests your physical and mental strength. It also forces you to concentrate on hand, footholds, your balance and centre of gravity, it's a form of moving meditation because you're so completely in the moment that you're completely taken away from your inner mind chatter.
What is your favourite movie?
Touching the Void. It's a part re-enactment and interview documentary about Joe Simpson and Simon Yates' successful summit of the previously unclimbed Western face of Siula Grande in Peru in 1985. On the journey down from the summit Joe broke his leg and in one of the most daring mountaineering rescues in history, Simon lowered Joe on ropes through a storm down the side of the mountain and inadvertently off the side of a cliff, in order to prevent them both from dying – Simon cut the rope. Simon believing Joe had perished in the fall continued down the mountain the following day whilst Joe then spent 3 days alone, dehydrated and exhausted crawling from the inside of a crevasse back to their camp with a shattered leg and ultimately to safety.
If I ever feel anxious or am facing a new challenge, it's the movie that I turn back to time and time again, because it shows the power of the human spirit to endure even in the most difficult of circumstances.
If you hadn't been successful at what you do, what would you be doing instead as a career?
Every day of my professional and working life I get to work with, and alongside, such a dedicated group of hardworking professionals who are choosing to care for some of the most vulnerable people in society. My job in HR is to help them. I also spend a lot of my time speaking with our residents and their families about their experiences inside the care homes or in their lives as a whole. When I'm not with our staff or residents and their families – I'm working with my parents, who are still heavily involved with the business. To answer your question – I've never considered anything else, and why would I want to, given all of that.
If you could have any superpower what would it be?
It would be the ability to bend gravity to my own will – but that's because I spend a lot of time falling off the climbing wall!
What is your favourite genre of music?
I grew up listening to the likes of Oasis and Ocean Colour Scene in my brother's car taking me to school and back in the summer of 96 which was a major influence on my musical tastes. Then living in Nottingham during my University days I was going to Rock City to see the Libertines, Bloc Party and Editors every other week, so I'm a bit of an indie kid. Showing how cantankerous I'm getting in my older years – I don't think that I've bought or downloaded anything released after 2007/8.
If you could travel to any moment in time where would you go?
Being a Bradford City fan all my life, it would have to be the 56th minute in the 2013 league cup final between Bradford City vs Swansea. 3 – 0 down in the game, without a shot on target, the entirety of the Bradford supporters stood up and sang to commemorate the 56 supporters that died in the 1985 fire for the rest of the game. It was such a wonderfully touching tribute to those who died and a great show of unity on the part of the city.
Other Recommended Articles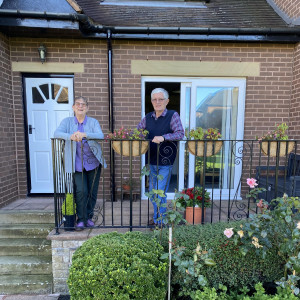 We have seen a surge in demand for our purpose-built retirement homes and have sold five properties to the over 55s at our popular retirement developments in Nab Wood and Steeton recently.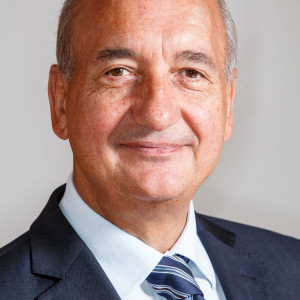 Eight in ten carers are working harder, with fewer breaks, since the pandemic began, and three-quarters said they were exhausted, according to a survey of almost 6,000 unpaid carers who completed a Carers UK online questionnaire.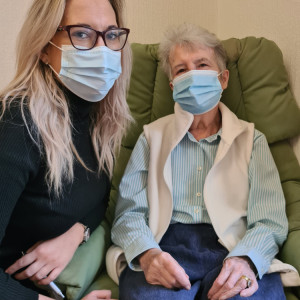 We have welcomed several new residents across all five of our West Yorkshire care and nursing homes over the last few months. We are now encouraging anyone who might be considering a move in 2021, to take a virtual tour of our impressive highly rated homes.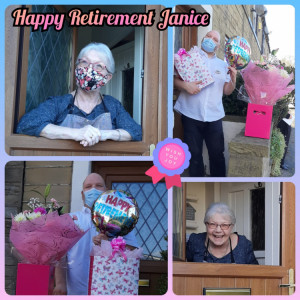 Two of our dedicated nurses are retiring after each spending 40 years in the care industry. Janice Shaw has spent the last 28 years of her career at Czajka Care Group and Julie Walters has spent the last six years with our family-run company.
Residents at our Nab Wood nursing home near Shipley are amongst the first people in the Bradford area to receive the new Covid-19 vaccine.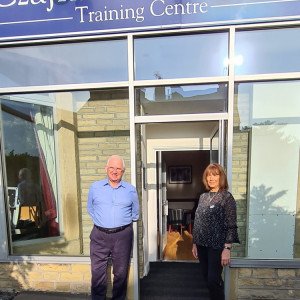 Two care industry professionals who have worked at Czajka Care Group for more than 65 years between them are retiring this month.