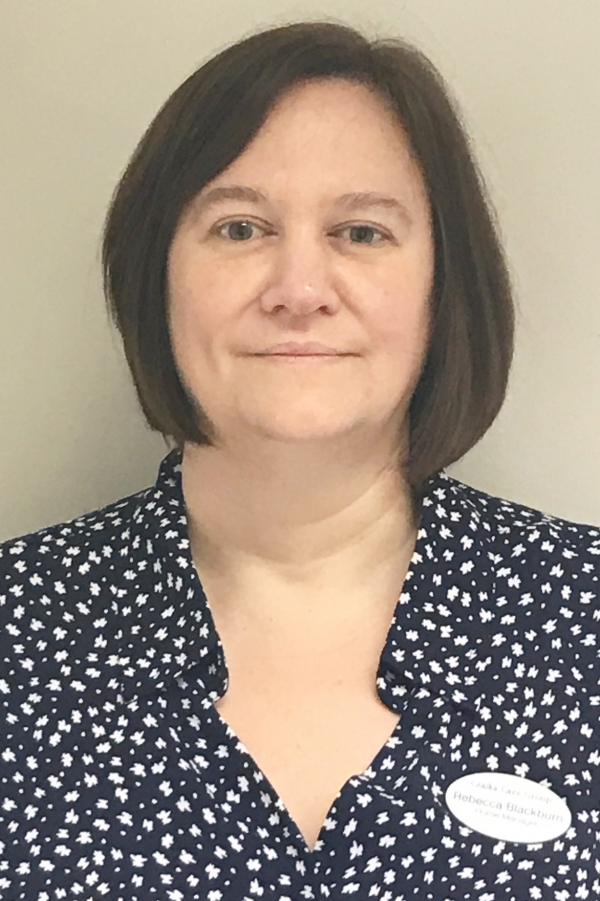 Fairmount nursing home welcomes outstanding manager
We are delighted to have welcomed a new manager at our Fairmount Nursing Home. Rebecca Blackburn will care for our 32 residents and lead our team of 40 care professionals.
Fairmount Nursing Home provides full-time care, respite care, palliative care, day care and short breaks from our purpose built home, which forms part of the wider Fairmount Park retirement development, on Nab Wood Drive in Shipley.
Rebecca, who started her career as an operations manager in finance, qualified as a registered nurse in 2013, having always wanted to work in healthcare. She then joined a home that cared for over 50 people aged between 17 and 93 who all had learning difficulties. As the clinical lead and deputy manager, she helped to transform the Sheffield home from a Care Quality Commission (CQC) rated 'needs improvement' to 'outstanding' over a five year period. Following that success, Rebecca became deputy manager across two nursing homes caring for 40 residents in Wakefield, where she spent a year.
Rebecca said: "When I heard about the opportunity at Czajka Care Group I decided to apply for the role. My manager had worked for them before and couldn't speak highly enough of them. The support, training and development at every level has been second to none and I was keen to move onto the next stage of my career as a manager. I can honestly say I have never met a more genuine and caring group of people."
Konrad Czajka, managing director at Czajka Care Group, said: "Rebecca comes highly recommended with a proven track-record for delivering the very best levels of care. Most importantly she has an extremely approachable and kind manner and has already become very popular with our residents and their families. She has immediately overseen a 99.23% infection control score at the home, which is outstanding."
Czajka Care Group's Fairmount Nursing Home has spaces for up to 37 people and is part of the family-run company's impressive Fairmount Park, an attractive retirement development of 37 houses and apartments for the over 55s. It also includes the popular Clubhouse at Fairmount Park, which offers a full range of leisure and social facilities including a swimming pool, gym, bowling club, restaurant, bar and much more. The nursing home, retirement homes and Clubhouse all sit within an attractive setting, amongst large accessible landscaped private gardens.
Other Recommended Articles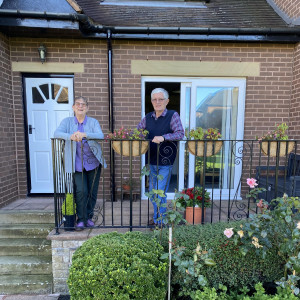 We have seen a surge in demand for our purpose-built retirement homes and have sold five properties to the over 55s at our popular retirement developments in Nab Wood and Steeton recently.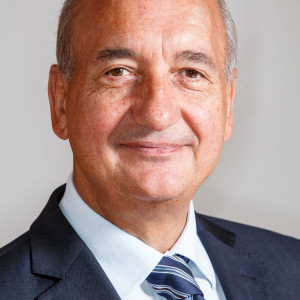 Eight in ten carers are working harder, with fewer breaks, since the pandemic began, and three-quarters said they were exhausted, according to a survey of almost 6,000 unpaid carers who completed a Carers UK online questionnaire.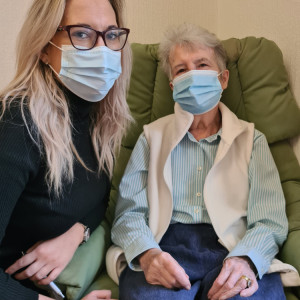 We have welcomed several new residents across all five of our West Yorkshire care and nursing homes over the last few months. We are now encouraging anyone who might be considering a move in 2021, to take a virtual tour of our impressive highly rated homes.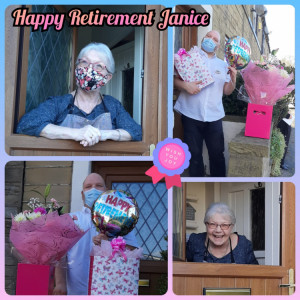 Two of our dedicated nurses are retiring after each spending 40 years in the care industry. Janice Shaw has spent the last 28 years of her career at Czajka Care Group and Julie Walters has spent the last six years with our family-run company.
Residents at our Nab Wood nursing home near Shipley are amongst the first people in the Bradford area to receive the new Covid-19 vaccine.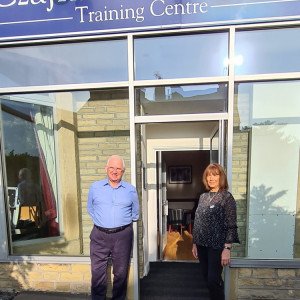 Two care industry professionals who have worked at Czajka Care Group for more than 65 years between them are retiring this month.