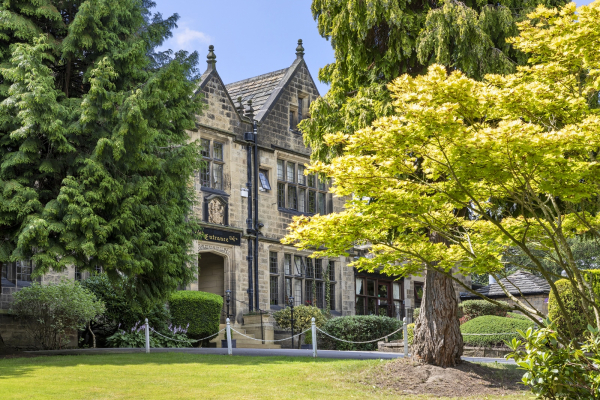 Free week of care at Currergate Nursing Home in Steeton
Anyone who is considering making a move into a nursing home in April, May or June can benefit from a week of free care at our popular Currergate Nursing Home in Steeton.
Rated 'Good' by the Care Quality Commission (CQC), Currergate Nursing Home is located between Skipton and Keighley and currently has places available for older residents looking for day care, respite care, full-time care and end of life care. No residents have tested positive for Covid-19 throughout the pandemic.
Family owned and run by Czajka Care Group, the company is keen to help people who have been looking after their loved ones at home or those that are ready to move out of hospital, with the money-saving offer.
Currergate Nursing Home is run by a dedicated team of experienced nurses and professional carers and is one of the few homes in the region to have been awarded the Gold Standard Framework accreditation, in recognition of its exceptionally high standards of end-of-life care, and it has an excellent infection control rating.
The caring team and residents have all been vaccinated and strict Covid-safe measures are in place making it a safe, yet welcoming environment for residents and visitors.
Managing Director of Czajka Care Group, Konrad Czajka, said: "We know how tough this year has been for many people looking after their loved ones at home and that many people have put off moving into a nursing home because of Covid-19.
"I have been a part of the care industry for more than 37 years and have never experienced anything like this pandemic before. Despite all the challenges and restrictions though, we have adapted and worked hard to make sure that our residents have not only been safe, but able to thrive.
"Thanks to the vaccine and the fact that we are now able to welcome families into the homes to see their relatives, things have very much started to return to normal. "At Currergate Nursing Home, many new residents move in as a result of recommendations from family and friends. Manager, Cath Davies, said: "We have a wonderful team at Currergate and run an active programme of activities alongside providing the very best levels of medical care. People can choose to come for care during the daytime only, and then return home at night or come for a couple of weeks of respite care. They can also move in on a more permanent basis and we also provide dedicated end-of life care."
The team focus on ensuring residents are both physically and mentally strong with bespoke exercise classes and programmes, fun activities and games, alongside a varied menu of delicious meals.
Facilities are first rate. The beautiful and grand nursing home has an oak panelled lounge where residents can relax, socialise, take part in activities, watch TV or listen to music. The large conservatory has patio doors leading to a fantastic terrace and gardens, and the home is immaculate inside and out. High speed WiFi, unique personalised rooms and the very best levels of 24-hour nursing care all create a fabulous and safe environment.
"The feedback from our residents and their families is always brilliant," explained Cath. One family member of a resident the team cared for, said: "Thank you so much for being the ones who looked after our loved one during their vulnerable years. You listened to their problems, and all of their fears, offered compassion, time and care. You went the extra mile when we could not be there, and your care never faltered. You truly went above and beyond your call of duty, you made their life worthwhile and kept their spirits high. You offered them a safe and happy home, and that means everything to us."
For more details about the week of free care at Currergate, call Cath Davies on 01535 653 204 or email cath.davies@czajka.co.uk or visit www.czajka.co.uk
Other Recommended Articles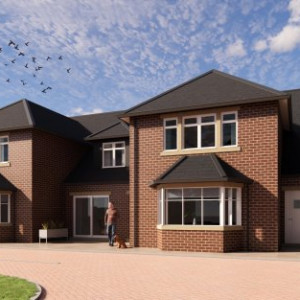 Half of the new retirement homes being built at the popular Fairmount Park development in Nab Wood, Shipley have already sold off plan.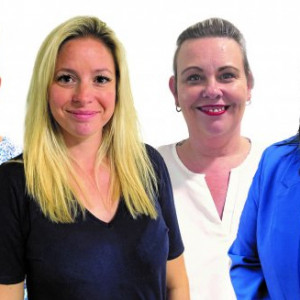 We have made some key new appointments and promotions across our three nursing and care homes in Nab Wood and Steeton.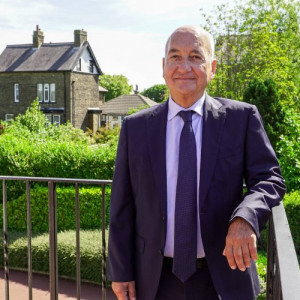 We have been reaccredited with the prestigious Gold Standard Framework (GSF) Quality Hallmark Award at two of our homes.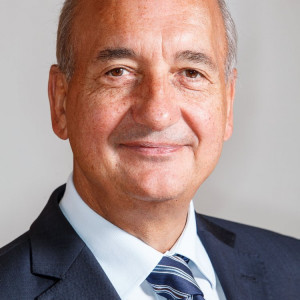 This summer we are celebrating our 40th anniversary.
Czajka Care Group was established in Saltaire, West Yorkshire, in 1983. Our owner and managing director, Konrad Czajka has recently been recognised for his outstanding commitment to the care industry, attending a special Garden Party at Buckingham Palace as part of coronation celebrations.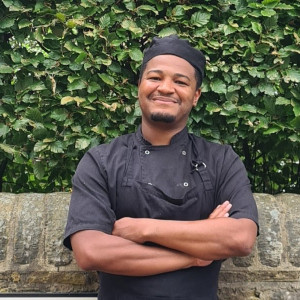 We have launched a recruitment drive to grow our team of qualified chefs and we are already enticing candidates who are turning their backs on the bright lights of city centre venues, in return for daytime working hours.
Karl Minott is the latest chef to join Czajka Care Group after previously working as head chef in city centre kitchens for one of Europe's largest craft brewers and serving up BBQ style food for a well-known restaurant chain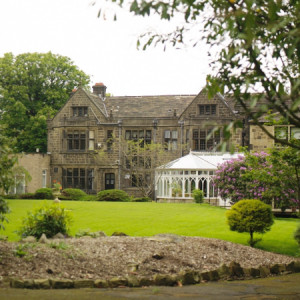 Work to extend our popular Steeton Nursing Home has started, after planning approval was granted for the first phase of development, which will create dozens of new full-time jobs.