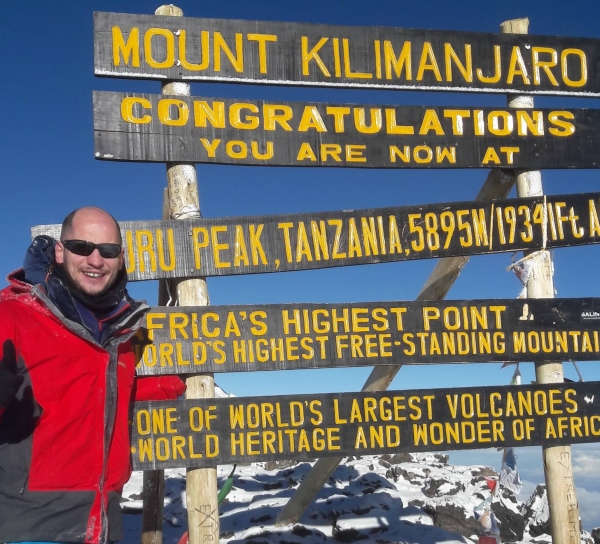 HR manager scales mountain for charity
A human resources manager from Bradford has climbed Mount Kilimanjaro in Tanzania raising over £1,000 for Young Minds Trust.
Daniel Czajka, from Saltaire based Czajka Care Group, which operates five West Yorkshire nursing and care homes, chose to support the mental health charity following the devastating loss of the son of a colleague. Kilimanjaro is the highest mountain in Africa, standing at almost 5,895 metres above sea level.
Daniel says: "Young Minds helps to improve the mental well-being of children and young people. A greater understanding of mental health at a younger age is essential, and this can only be achieved by creating awareness and helping to encourage young people to talk more openly. If we can do this, it will ultimately help to prevent so many tragedies, and also benefit society as a whole."
Daniel summited the mountain at 7.00am local time, having started out on the last stage of his climb at midnight. He adds: "With the travellers' bug I picked up two days before the summit, it was definitely more of a challenge nursing my stomach along the way, but it was also the most rewarding thing I've ever done. During summiting night there was a huge snowstorm, which did make things a little trickier. In total the climb took six days from the start to the summit and back down."
Daniel is now in training to climb Mont Blanc in summer, and he hopes to raise more money for Young Minds.
Czajka's managing director, Konrad Czajka, says: "We are all very proud of Daniel for raising a significant sum for Young Minds which does such invaluable work supporting vulnerable young people. In the past he has taken part in various gruelling fitness events like tough mudder, to raise money for a whole host of charities including Cancer Research, Shipley Stroke Club and Alzheimer's Society, and we will all be backing him again later this year with his charitable challenge climbing Mont Blanc."
Young Minds is the UK's leading charity championing the wellbeing and mental health of young people. For more details visit https://youngminds.org.uk/
Czajka Care Group operates five nursing and care homes as well as offering a range of purpose built retirement houses and apartments across West Yorkshire. For more information visit www.czajka.co.uk
Other Recommended Articles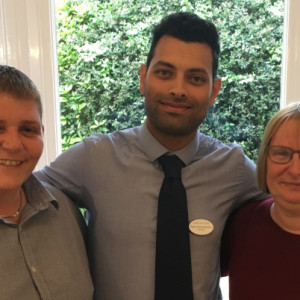 Tracey Hinchliffe, Pamela Ward and Santi Francheschino have all been promoted to become registered managers at three of Czajka Care Group's homes.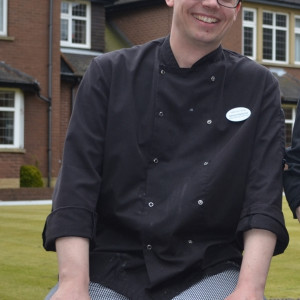 With research revealing that a staggering 35% of elderly people are at nutritional risk when they first move into a care home, according to BAPEN (The British Association of Parenteral and Enteral Nutrition), West Yorkshire based Czajka Care Group is doing more than ever to ensure residents across its homes enjoy a healthy and balanced diet.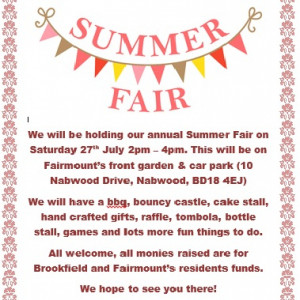 We will be holding our annual Summer Fair on Saturday 27th July 2pm – 4pm. This will be on Fairmount's front garden & car park (10 Nabwood Drive, Nabwood, BD18 4EJ) EVERYONE IS WELCOME.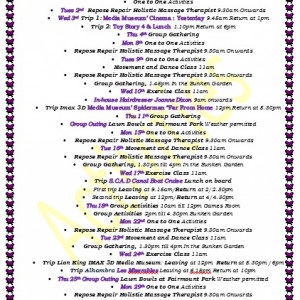 As usual there is so much for our resdients to take part in this month at our specilist home - Staveley Birkleas. Caring for 18 - 64 year olds with physical disbailities, we make sure there is something for everyone. With trips to the cinema, theatre and canal trips, as well as regular exercise and dance classes, bowling matches and speiclist holistic massage. A special visit to Harewood House will also take place at the end of the month.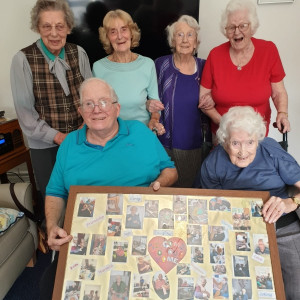 Czajka Care Group is inviting people to join in its celebrations of National Care Home Open Day this Friday 28th June.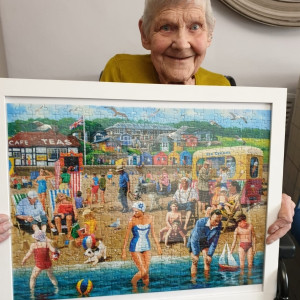 A 93 year old resident at Czajka Care Group's Brookfield Care Home in Nab Wood, Shipley has stunned everyone at the home with her ability to complete all of its jigsaw puzzles in a matter of months.