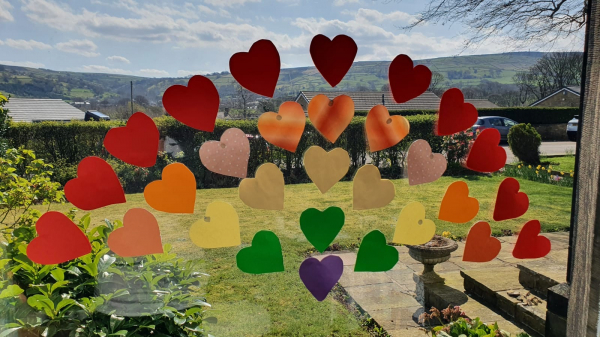 Konrad Czajka expresses gratitude and thanks to so many during Covid-19 pandemic
Mother Teresa said 'It's not about how much we give but how much love we put into giving' and we have certainly experienced the kindness and love of so many throughout the Covid-19 pandemic and lockdown.
Czajka's managing director, Konrad Czajka, said: "We are extremely grateful to all of the people who have brought much joy and happiness into our homes and retirement communities during the coronavirus. We have all had to adapt and accept the restrictions and work hard to ensure all possible precautions are taken, and it's thanks to our amazing team, our stoical residents, their supportive families and friends, as well as the wider local communities in Saltaire, Shipley, Bradford, Keighley and Skipton that we have been able to remain so positive.
"The care and thoughtfulness shown to our hard working staff from local schools and businesses has been humbling. We have been able to supplement our own supplies of PPE equipment with donations of face visors from Bradford Grammar School, Hanson Academy, Five Landis and Nautical Vapes. BHP Accountants also arranged for a donation of face visors via 'Made In Yorkshire' which were manufactured by SI Mouldings.
"Donations of food hampers, chocolate treats and break time snacks from Greggs, Prep N Go, Morrisons, Dominos and local plumber James Holden, have all been gratefully received and eagerly consumed! HSBC has also donated bedding plants and hand creams to our Currergate Nursing Home alongside goodies for its virtual summer holiday, which starts this week. Our residents will be 'virtually visiting' Mexico, Hawaii, Jamaica, India and Australia over the coming weeks.
"The letters and artwork we have received from children at Thackley Primary School, Crossley Hall Primary School and the grandchildren of our residents and children and grandchildren of our staff has really bought a smile to so many faces. The bright and positive pieces of artwork have been lovingly made into inspirational displays taking pride of place in all five of our homes. They act as a constant reminder of the support we have.
"Throughout the lockdown, our staff have not only been caring for our residents' physical needs, but ensuring that they are supporting them mentally too. With restrictions on visitors we have set up virtual visiting with Facetime calls, special messages on social media and regular calls and updates to families.
"We have also been taking advantage of the recent sunshine, having meals outside including BBQs and take away fish and chips. At our Fairmount Nursing Home our residents and our retired residents at Fairmount Park have all been entertained with a live performance from singer Brian Richardson, who performed safely outside on the bowling green. At Brookfield Care Home we had a fabulous visit from Dino the dancing Dinosaur and our younger residents at Staveley Birkleas have also been eating outside and enjoying their arts and crafts sessions out on the decking listening to music.
"Every one of our homes pulled out all the stops for VE Day. It was an important milestone to celebrate, as many of our residents lived through it, and it was incredible to see the creativity and thoughtful planning that went into the day. With specially made VE Day commemorative cakes, buns and pies alongside decorations and a musical trip down memory lane, we were able to safely mark the 75th anniversary of VE Day in style.
"As the lockdown continues it's important to recognise all these individual acts of kindness and thank each and every one of our incredible team, the family and friends of our residents and everyone in our local community who have helped us all to not just keep going – but to keep smiling. We have certainly felt the love in every act of giving."
Czajka Care Group runs Fairmount Nursing Home, Brookfield Care Home and its specialist Nursing Home for people with disabilities, Staveley Birkleas, which are all in Nab Wood near Shipley, as well as Currergate Nursing Home in Steeton and Beanlands Nursing Home in Cross Hills. Caring for 250 residents aged between 18 and over 100 years old, it employs a dedicated team of 400 across its five homes. Czajka Care Group is also home to two thriving retirement communities at Fairmount Park in Nab Wood, where there are 37 houses and apartments, and at Currergate Mews in Steeton, where there are 14, three bedroom houses.
Czajka Care Group is a family run business that was established in Saltaire in 1983. For further details visit www.czajka.co.uk or call 01274 599 564.
Other Recommended Articles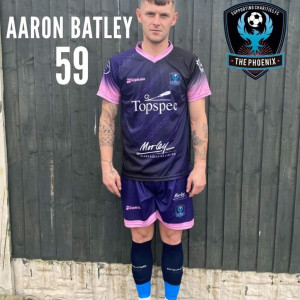 We are really excited to be sponsoring Aaron Batley from Supporting Charities Football Club.

The Charity Football Club is based in Bradford and play all over the country raising funds for many organisations and charities - over £73,000 raised and donated to date with ex professional players, Hollyoaks, Emmerdale stars and TV personalities all playing. At the last game £3,500 was raised for Cash for Kids & Rotherham Chartity Hospital.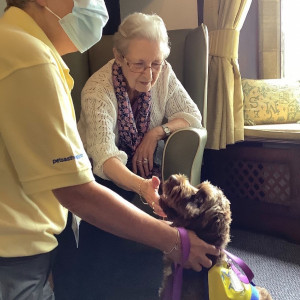 We were absolutely delighted to welcome Pets As Therapy dog Coco and her owner Mary to our Beanlands Nursing Home in Cross Hills, between Keighley and Skipton recently.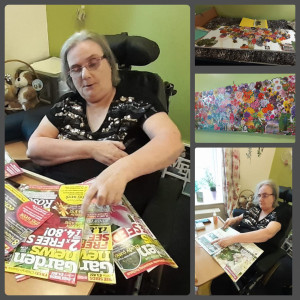 Our residents at our specialist nursing home for younger people - Staveley Birkleas in have been showcasing their fabulous arts and crafts skills recently.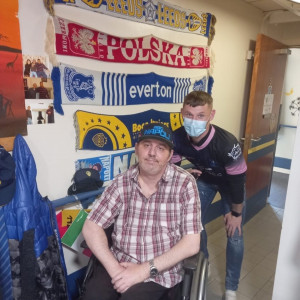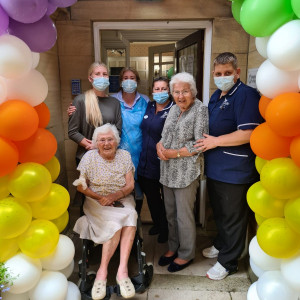 June and July have been full of love, light and positivity at our five local care and nursing homes.
As part of the first NHS Social Care and Frontline Workers' Day, the creative and hard-working teams at Fairmount Nursing Home and Brookfield Care Home in Nab Wood, Shipley and Currergate Nursing Home in Steeton and Beanlands Nursing Home in Cross Hills went all out to make sure everyone felt valued and appreciated.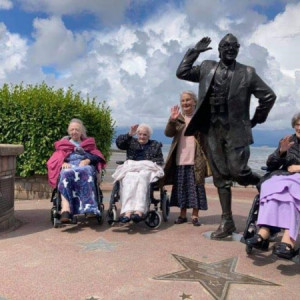 We had a fabulous day trip to Morecambe recently. The weather was kind to us and our Currergate Nursing Home ladies had a great time enjoying the sea air, local sights and a lovely lunch out.