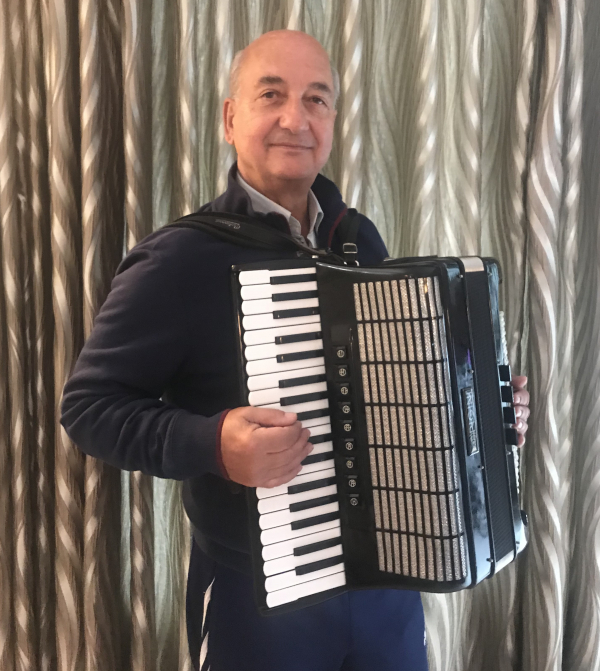 Konrad Czajka shares his passion for music
Konrad Czajka is Czajka Care Group's managing director. He recently shared his passion for music with the Yorkshire Post.
Every couple of days I have this great need to play my piano accordion – it's just something I have to do.
It all started when I was nine years old. My parents, George and Stefania, who were originally from Poland, had moved to Yorkshire from London where I was born because the houses in the north were far cheaper – that's why I now speak Polish with a Yorkshire accent!
One of the tenants in our large house, where my parents rented out rooms, had a piano and another tenant had a piano accordion, which is an accordion equipped with a right-hand keyboard similar to a piano or organ. The Hungarian born tenant taught me to play the piano, but I was always enthralled by the sound of the Polish tenant playing his piano accordion.
Eventually after a lot of persuasion and heart-felt begging, my dad bought the piano accordion and gave it to me as a Christmas present. Accordion lessons were arranged with another local Polish man and my mum would get on the trolley bus with me once a week carrying my accordion to travel the three miles for a number of years, until I was strong and old enough to travel alone.
I learnt to play all kinds of music including tangos, waltzes, Latin American and quick steps, and in the 1960s, at the age of 16, I formed a band called Velvet Blue. We began playing at Polish, Ukrainian, Lithuanian, Latvian and Estonian dances up and down the country in towns and cities such as Leeds, Halifax, Huddersfield, Derby, Mansfield and of course Bradford.
During this time I also learnt to play bass guitar and eventually whilst studying for my A levels, the band had established itself as the resident band with a Friday and Saturday night slot in a local nightclub. These were great times, earning £10 per week playing piano accordion and bass guitar, when other kids my age were still living off pocket money from their parents made me feel like I had really achieved something.
Eventually the band successfully auditioned for Opportunity Knocks and New Faces but it was not meant to be and we split up before we could become superstars – something about creative differences and all that!
Although I've hung up the bass guitar, I still play piano accordion and I can even find an occasional audience thanks to the fact that Czajka Care Group owns and manages Fairmount Park Clubhouse in Nab Wood Shipley. It's a fantastic Clubhouse with a full range of leisure and social facilities that sits within the heart of our friendly retirement community. So every New Year's Eve, due to massive public demand obviously, I get up and play piano accordion!
A new gig for me this year took place at our Beanlands Nursing Home in Cross Hills between Skipton and Keighley. One of our team at Beanlands is a member of a tango dance group, so at this year's Summer Fair I played tangos and waltzes whilst the dance group performed in front of the residents, families and friends – it was a huge success and we have already been booked for next year – the MD confirmed it!
We have a number of Polish staff working at Beanlands and they have organised a theme night for the residents which will have Polish food, Christmas carols and of course the star of the night will be none other than myself and my trusty piano accordion!
Playing piano accordion is a passion for me because when I am away for any length of time I miss playing. When I return home I have to get my piano accordion out within the first few days and play my repertoire of songs. What a joy – for my wife Jasia in particular!
I have to say that people of all generations really do enjoy the music. The piano accordion is not a very common sight, and certainly attracts plenty of attention. I have such a warm feeling when I play, and the smiles on peoples' faces really makes it such a rewarding thing to do.
I'm a huge believer in the positive power of music, which is why I encourage all of our homes to regularly book musicians. It's well-documented that music can lift the mood, create a positive atmosphere, lower the blood pressure and reduce stress. That's why our managers organise a whole host of entertainers, performers and musicians to regularly visit all five homes.
We have live performances from many musicians including harpists, ukulele players, opera singers and choirs, as well as hosting several hugely popular karaoke sessions. Listening to music is also a great social event and having a group singalong is something that many of our residents enjoy participating in. We also have lots that will take to the floor and enjoy a dance at the same time, which is great exercise. The adage that music is medicine definitely appears to be true no matter what age – and I am testament to that!
Other Recommended Articles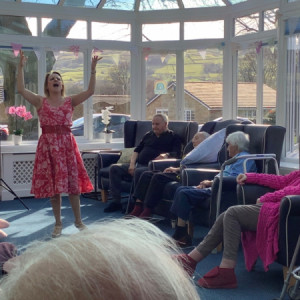 Carole entertained our residents at Beanlands Nursing Home with some wonderful songs recently. Everyone joined in and had a great time.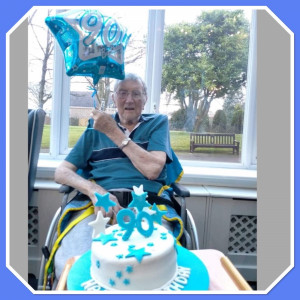 We celebrated two big birthdays at Beanlands Nuring Home recently. Happy 90th Birthday to Dennis and Happy 95th Birthday to Joan.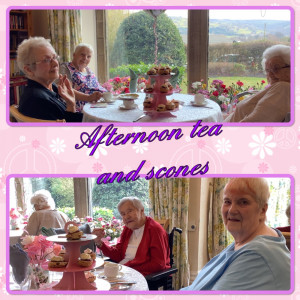 We had a great time celebrating Mother's Day at our Beanlands Nursing Home. With a wonderful afternoon tea and flowers for all our amazing mums.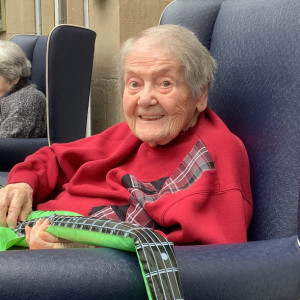 The talented Deborah from Musical Moments visited our Beanlands Nursing Home recently. She got everybody inolved with some great tunes and plenty of enthusiasm.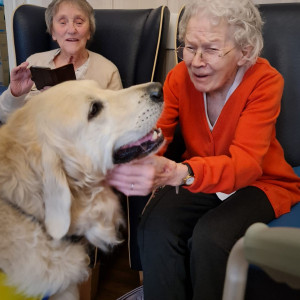 What a wonderful visit from the lovely Pets As Thearpy doggy. There were lots of cuddles all round!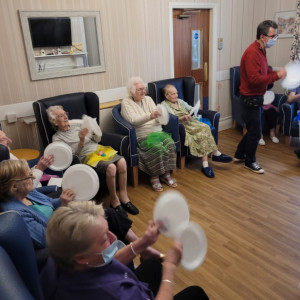 Another recent session at our Brookfield Care Home was the Music For Health visit. A great way for our residents to get active and enjoy a fun activity together.