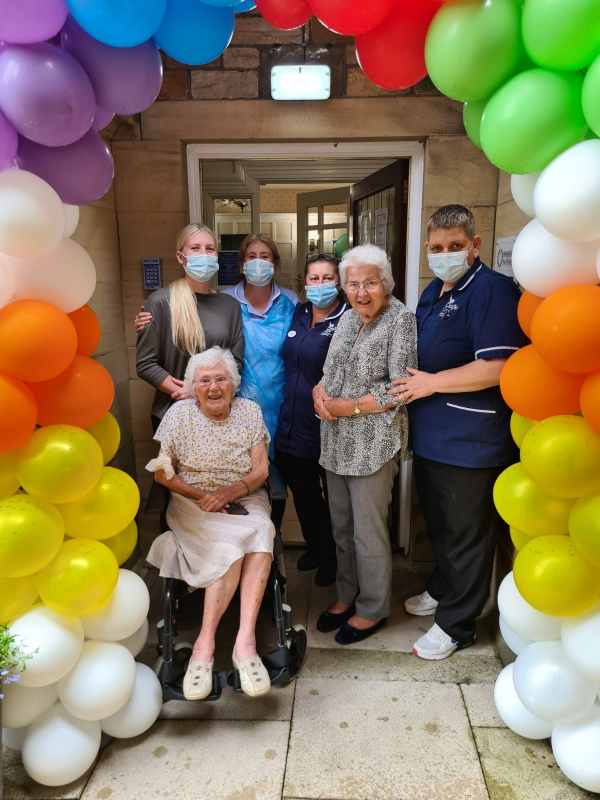 Love, light, and positivity shines through at our homes
June and July have been full of love, light and positivity at our five local care and nursing homes.
As part of the first NHS Social Care and Frontline Workers' Day, the creative and hard-working teams at Fairmount Nursing Home and Brookfield Care Home in Nab Wood, Shipley and Currergate Nursing Home in Steeton and Beanlands Nursing Home in Cross Hills went all out to make sure everyone felt valued and appreciated.
Czajka Care Group provides full-time care, respite care and end of life care for people aged 65 and over as well as running a specialist nursing home for younger people. Czajka Care Group's managing director, Konrad Czajka, said: "We decorated our five care and nursing homes with brightly coloured balloons that were a real delight for everyone and symbolised the positivity shown by our teams throughout the pandemic.
"We held a two-minute silence at 11am, took part in a national (non-alcoholic!) toast at 1pm and hosted fabulous tea parties for residents and staff at 4pm. At 8pm we joined in the applause for our healthcare heroes and welcomed Pyeratz MCC on their motorcycles in the car park of our specialist nursing home, Staveley Birkleas. We also took part in 'National Carers Week' giving our teams goody bags of chocolate, sun flowers seeds and poems from our residents. Both events proved to be a time of great reflection and a fabulous way to celebrate the dedication of our caring teams."
In addition to the NHS Social Care and Frontline Workers' Day, our teams also backed England's Euro 2020 efforts, with football fever really taking hold across all the homes! Konrad added: "Our residents really got into the spirit, supporting Gareth Southgate and the team by making their own flags, and we held special Euro 2020 parties, with residents watching the matches together on the big screen and ordering in pizza for half time! We also decorated our homes and celebrated the Queen's official birthday, as well as putting on a special Father's Day celebration with residents playing darts, dominos and enjoying a pie and a pint supper."
Recently the team at Czajka Care Group have made sure that residents have been able to take advantage of the lovely weather and enjoy the stunning gardens and terraces at its homes. Konrad added: "With Pimms, strawberries and ice cream being enjoyed outside by our residents, as well as games afternoons outside and tasty deliveries of fish and chips under our sun parasols, it's been a fabulous summer so far. Some residents have also been helping keep our grounds looking beautiful and planting up our wheelchair friendly, accessible flower beds. Our motivational fitness classes have continued to keep our residents active and our regular afternoon tea parties are as popular as ever."
Czajka Care Group prides itself on the variety of events and activities it plans and younger residents at its Staveley Birkleas specialist nursing home have also resumed a programme of external trips with lunch at the popular Noble Comb restaurant in Shipley and a couple of outings to Lister Park in Bradford all thoroughly enjoyed.
Konrad added: "Our teams devise a huge array of special activities and events for residents including live musical entertainment which is performed outside. By organising fun and engaging activities, our residents are able to enjoy a calendar of themed events that support both their physical and mental wellbeing."
Czajka Care Group provides full-time care, respite care and end of life care for people aged 65 and over at Fairmount Nursing Home and Brookfield Care Home in Nab Wood, Shipley and Currergate Nursing Home in Steeton and Beanlands Nursing Home in Cross Hills.
Czajka Care Group also runsStaveley Birkleas Nursing Home - the specialist nursing home in the North. It cares for young people from the age of 18 through to 64, who have a variety of needs including amputees, people with brain injuries, Multiple Sclerosis (MS), Motor Neuron Disease, Huntington's, Epilepsy and many other complex conditions.
Czajka Care Group is also home to two thriving retirement communities at Fairmount Park in Nab Wood, where there are 37 houses and apartments, and at Currergate Mews in Steeton, where there are 14, three-bedroom houses.
It also owns and runs The Clubhouse at Fairmount Park which has undergone an extensive refurbishment whilst it was closed during lockdown, and its gym, swimming pool, jacuzzi, steam room, snooker room, bar, restaurant, boardroom facilities, private function suite, bowling green and putting green are now open.
Other Recommended Articles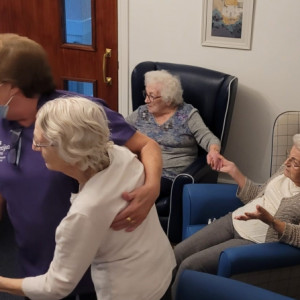 Our residents at our Brookfield Care Home had a great time singing and dancing to the live music provided by Andy Wiseman. We can't wait to have him come back and perform for us again soon.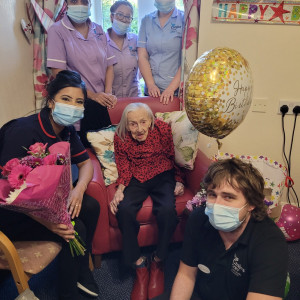 We were absolutely delighted to help May celebrate her 100th birthday at our Brookfield Care Home in Nab Wood, Shipley recently. Her daughters, Jackie and Sue, celebrated with us and our wonderful chef made the most delicious cake.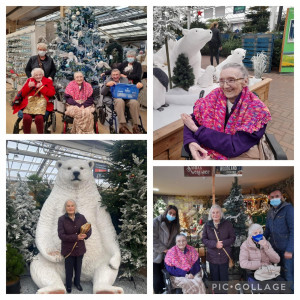 Our Currergate Nursing Home residents had a great day out at Tong Garden Centre and are feeling very much in the Christmas spirit! Can anyone spot the polar bear?!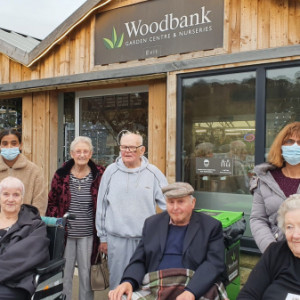 First trip out for our residents from our Beanlands Nursing Home for a while - and what a great time was had by all! Woodbank Nurseries - Harden, Bingley did not disappoint. We had a lovely lunch and plenty of fun on the penny machine.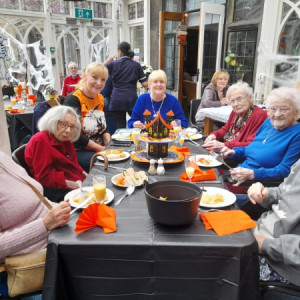 Some spooky times were had this Halloween across all of our care and nursing homes. The time, effort and creativity that went into the decoration was awesome! With Halloween parties galore – everyone had a great time!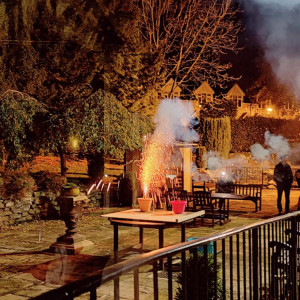 Big bangs and plenty of sparkle on Bonfire Night at our care homes and nursing homes. Our residents love to get together and celebrate special events and this Bonfire Night went off with a bang thanks to our wonderful team at Czajka Care group.