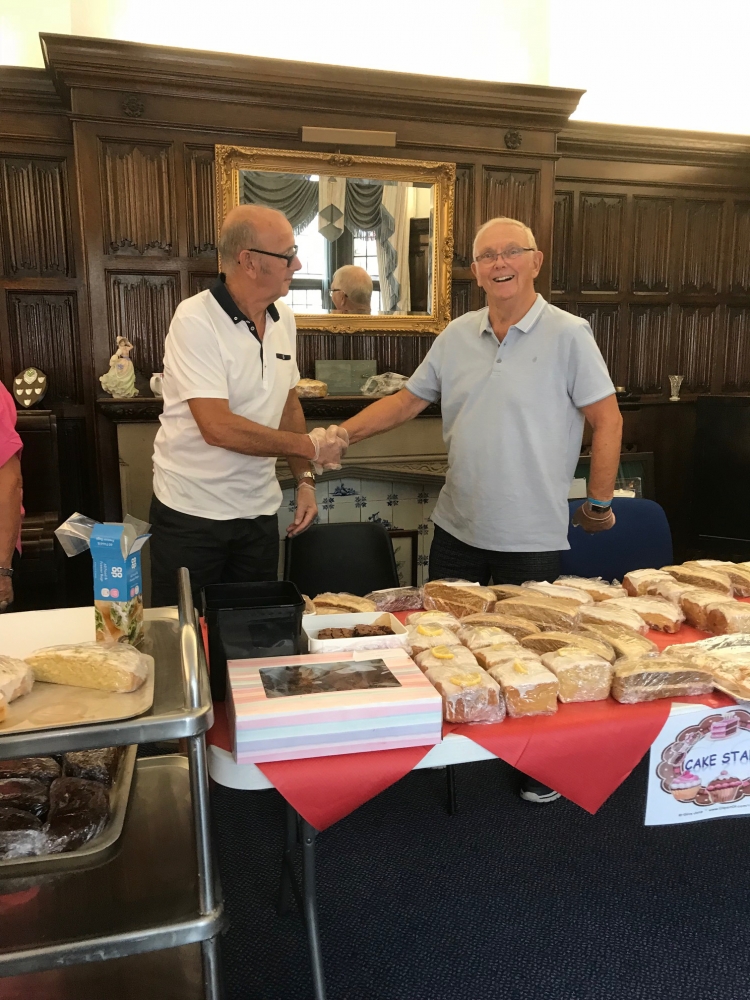 Nursing Home's Summer Fair is best ever
This year's annual summer fair at Currergate Nursing Home in Steeton was the most successful ever, with hundreds of visitors turning up to support the event and helping to raise more than £1,250 for both the home's residents' fund, and the British Red Cross.
Currergate Nursing Home is owned by Saltaire based Czajka Care Group which operates five nursing and care homes as well as offering a range of purpose-built retirement houses and apartments across West Yorkshire.
Currergate's summer fair was open to residents, their families, Czajka Care Group's team and people in the local community. It included a barbeque, cream teas, raffle, tombola, cake sale and treasure hunt.
Zoe Hooper, from Currergate Nursing Home, said: "This year's summer fair was a huge success, the weather was fantastic, we had a big turn-out and everyone had a great time. We'd received a fundraising pack from the British Red Cross which included lots of cake recipes which we baked and sold, with all the proceeds going to the charity. The organisation does an amazing job helping millions of people, both in the UK and around the world, when crisis strikes, so it's a privilege to be able to lend our support to them.
"We also raised an impressive sum of money for our residents' fund which helps to pay for a wide range of days out and events for our residents to enjoy. These have recently included canal boat trips, days out to the coast as well as evening entertainment and cabaret acts. We're also planning to spend some of the money on a cappuccino machine which is going to be very popular with our residents and their families."
Currergate is a Jacobean style Grade II listed building set in four acres of landscaped gardens. The home provides nursing care for older people and also works with NHS Bradford and Airedale, offering rehabilitation and reablement to patients following discharge from hospital. Also set within the grounds of Currergate Nursing Home is Currergate Mews, an exclusive development of 14, three bedroom houses, that give people the opportunity to live independently, in their own house, but with the reassurance that help and assistance is close-by if it's ever required.
Other Recommended Articles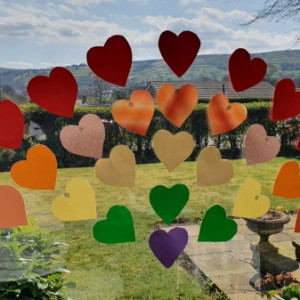 Mother Teresa said 'It's not about how much we give but how much love we put into giving' and we have certainly experienced the kindness and love of so many throughout the Covid-19 pandemic and lockdown.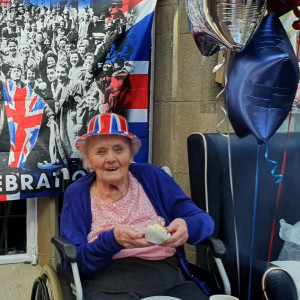 Every one of our homes pulled out all the stops for VE Day. It was an important milestone to celebrate, as many of our residents lived through it, and it was incredible to see the creativity and thoughtful planning that went into the day. With specially made VE Day commemorative cakes, buns and pies alongside decorations and musical trips down memory lane, we were able to safely mark the 75th anniversary of VE Day in style.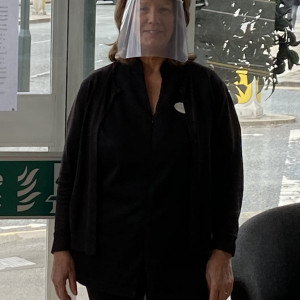 The care and thoughtfulness shown to our hard working staff from local schools and businesses has been humbling. We have been able to supplement our own supplies of PPE equipment with donations of face visors from Bradford Grammar School, Hanson Academy, Five Landis and Nautical Vapes. BHP Accountants also arranged for a donation of face visors via 'Made In Yorkshire' which were manufactured by SI Mouldings.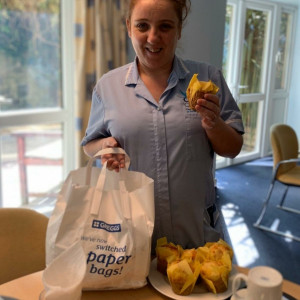 Food hampers, chocolate treats and break time snacks from Greggs, Prep N Go, Morrisons, Dominos and local plumber James Holden, have all been gratefully received and eagerly consumed over the last few weeks!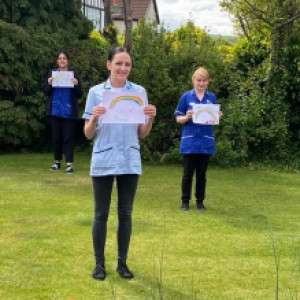 The letters and artwork we have received from children at Thackley Primary School, Crossley Hall Primary School and the grandchildren of our residents and children and grandchildren of our staff has really bought a smile to so many faces. The bright and positive pieces of artwork have been lovingly made into inspirational displays taking pride of place in all five of our homes. They act as a constant reminder of the support we have.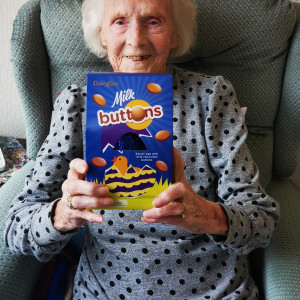 Our managing director, Konrad Czajka, has praised the dedicated staff at our five nursing and care homes and he has also been humbled by the strength of the local community spirit and messages of support received.