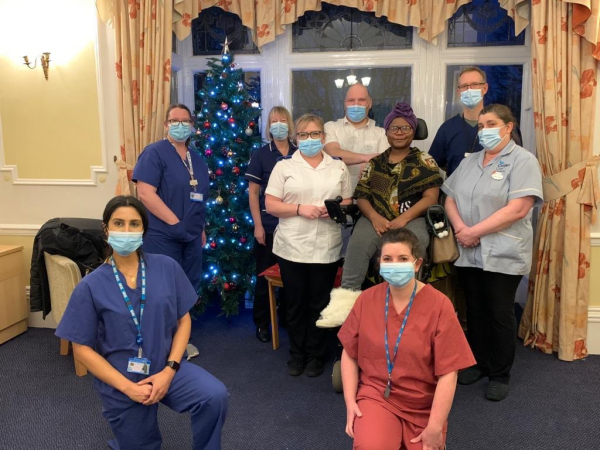 Outstanding care home group ushers in a new era as residents are vaccinated
Our residents at Fairmount Nursing Home, Brookfield Care Home and Staveley Birkleas Nursing Home, which are all in Nab Wood near Shipley, as well as Currergate Nursing Home in Steeton and Beanlands Nursing Home in Cross Hills, which are both between Skipton and Keighley, have received their vaccines against Covid-19.
Our residents at Czajka's Staveley Birkleas Nursing Home, were amongst the first people in the Bradford area to be vaccinated.The specialist nursing home is renowned throughout the country for the person-centred care services it provides to young people aged from 18 through to 64, who have a variety of disabilities. The team at Staveley Birkleas care for amputees, people with brain injuries, Multiple Sclerosis (MS), Motor Neuron Disease, Huntington's, Epilepsy and many other complex conditions. As the residents all have underlying health conditions, they have been part of the first stage of the initial role out of the Covid-19 vaccine.
A medical team, led by Dr Hayward from Shipley Medical Practice, which is part of Affinity Care, administered the vaccines on the 30th December, and all other vaccinations were carried out this month.
Konrad Czajka, managing director of Czajka Care Group, said: "The care industry has been hit hard by the pandemic and we all welcomed the news that a vaccine had been developed. We had hoped that our residents would be amongst the first to receive the vaccine and feel very grateful to all the scientists who developed it and the volunteers who took part in the trials.
"It's an amazing achievement to produce a vaccine so quickly, and the fact that our residents have now been vaccinated is incredibly encouraging. It gives everyone hope for the future.
"The team at Shipley Medical Practice have been fantastic, communicating clearly about what to expect. It's very reassuring for our residents, their families and our care teams to know that protection from this deadly virus is now in place."
Konrad added: "I have been a part of the care industry for more than 37 years and have never experienced anything like this pandemic before. Despite all the challenges and restrictions, we have adapted and worked hard to make sure that our residents have been safe as possible and able to thrive.
"With virtual visiting via tablet devices and heavy investment in new Covid-safe visiting areas, we have been able to ensure residents stay connected to their friends and families. The new vaccine and the latest lockdown will no doubt combine to bring the number of cases down and from spring onwards things can start to return to normal."
Czajka Care Group provides full-time and respite care for people aged 65 and over at Fairmount Nursing Home, Brookfield Care Home, Currergate Nursing Home and Beanlands Nursing Home. It currently has a handful of places available and is offering people the chance to take a virtual tour of its immaculate, well-run homes.
Other Recommended Articles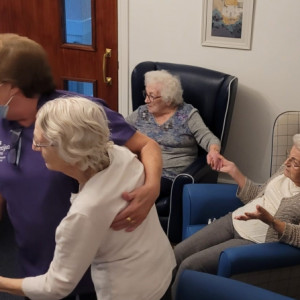 Our residents at our Brookfield Care Home had a great time singing and dancing to the live music provided by Andy Wiseman. We can't wait to have him come back and perform for us again soon.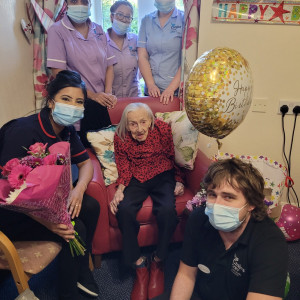 We were absolutely delighted to help May celebrate her 100th birthday at our Brookfield Care Home in Nab Wood, Shipley recently. Her daughters, Jackie and Sue, celebrated with us and our wonderful chef made the most delicious cake.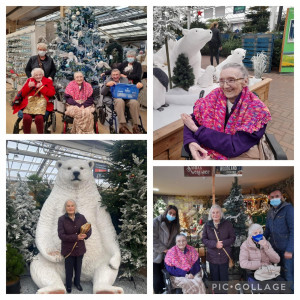 Our Currergate Nursing Home residents had a great day out at Tong Garden Centre and are feeling very much in the Christmas spirit! Can anyone spot the polar bear?!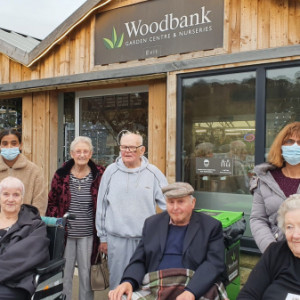 First trip out for our residents from our Beanlands Nursing Home for a while - and what a great time was had by all! Woodbank Nurseries - Harden, Bingley did not disappoint. We had a lovely lunch and plenty of fun on the penny machine.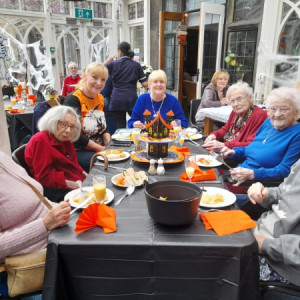 Some spooky times were had this Halloween across all of our care and nursing homes. The time, effort and creativity that went into the decoration was awesome! With Halloween parties galore – everyone had a great time!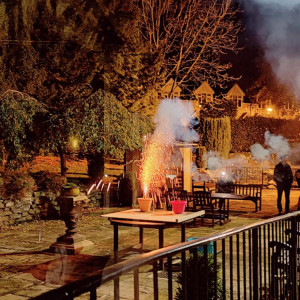 Big bangs and plenty of sparkle on Bonfire Night at our care homes and nursing homes. Our residents love to get together and celebrate special events and this Bonfire Night went off with a bang thanks to our wonderful team at Czajka Care group.