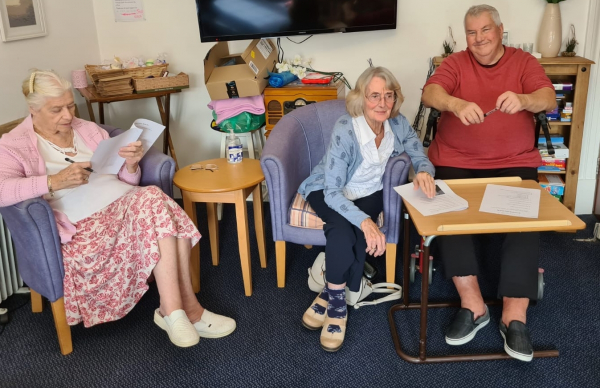 Quiz questions are a family affair
Some of our residents at Brookfield care home in Nab Wood had a great time taking part in a special quiz. The quiz was very kindly put together by Belinda, Peggy's daughter. Belinda also donated some chocolates as the prize.
Other Recommended Articles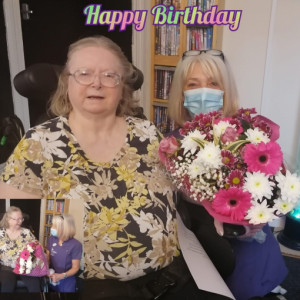 We helped Rita, who lives with us at our specialist care home Staveley Birkleas, celebrate her 77th birthday with flowers, cake and friends - the best way to spend a birthday!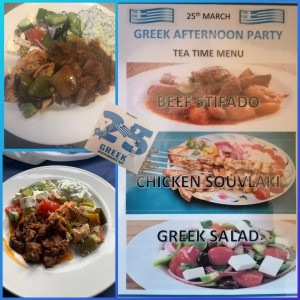 We held a fabulous celebration at our specialist care home, Staveley Birkleas for Greek Independence Day. Thanks to Alina & Nidah for organising everything and our talented cooks Hazel & Tom who created a Greek feast.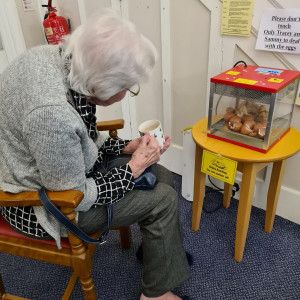 Easter eggs of a slightly different kind at our Brookfield Care Home!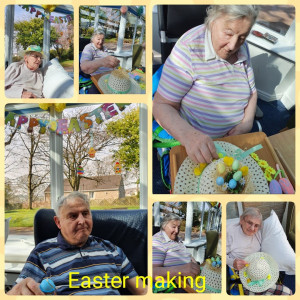 We had so much fun at Easter making Easter baskets and hats and watching our Easter chicks hatch.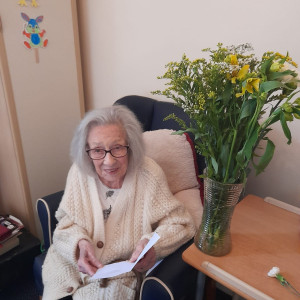 A great big Happy Birthday to the lovely Doreen, who celebrated her 95th birthday with us at Currergate Nursing Home recently.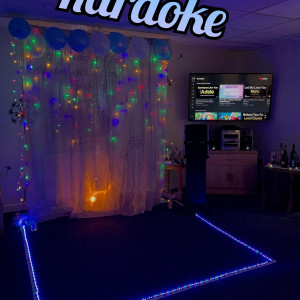 What a party! Our residents at our specialist nursing home, Staveley Birkleas, were all in great voice for our Karaoke afternoon.