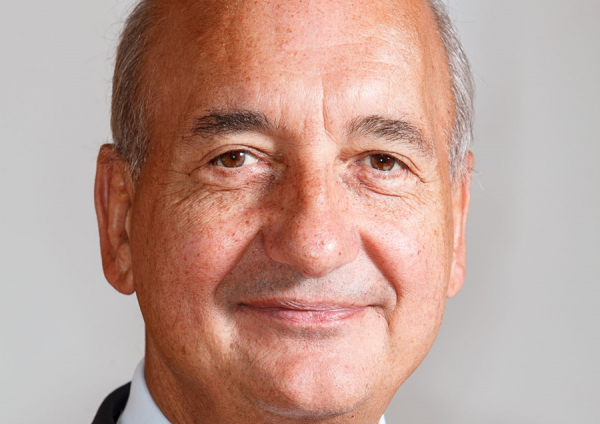 Recruitment drive launched at Czajka with a 'golden hello' for new staff
Czajka Care Group has launched its biggest recruitment drive in its 36-year history and is planning to create 30 new jobs before the end of the year including care workers and chefs, as well as registered nurses, who will also benefit from a £500 'golden hello'.
The roles will be based across Czajka Care Group's Fairmount Nursing Home, Brookfield Care Home and Staveley Birk Leas Nursing Home, which are all in Nab Wood near Shipley, and Currergate Nursing Home in Steeton and Beanlands Nursing Home in Cross Hills.
The family-run business already employs a 350-strong team and offers a wide range of career progression opportunities and full training via its own in-house training centre, which also provides training to other care home operators and is regularly used by the NHS.
Konrad Czajka, Managing Director of Czajka Care Group, which holds the prestigious Investors in People Accreditation, said: "This is an exciting time for Czajka Care Group. We've been at the forefront of West Yorkshire's care industry for several decades and now have several opportunities available across our homes, as a result of increased demand for our services and fewer workers coming from Europe due to Brexit.
"We're offering registered nurses a £500 bonus payment as an incentive for joining us and all new starters benefit from high quality in-house training, provided by our experienced team of care professionals, who are all qualified to deliver an extensive range of fully certified courses. Many of our team members will then use these as a pathway to go on to complete NVQs and other professional qualifications.
"We also recently launched the Care Practitioner training, which provides carers with a defined pathway towards becoming a fully qualified nurse, by furthering their knowledge and taking on more responsibility, and members of our team are already taking advantage of this.
"Nurses then have a vast range of opportunities in front of them. This is demonstrated by us recently promoting Santi Francheschino, who was a registered general nurse, to registered manager at Staveley Birkleas Nursing Home in Nab Wood, which cares 18 to 65 year olds with disabilities that mean they can't look after themselves in their own home."
The career progression opportunities were also highlighted last year by the Investors in People assessors who awarded the company the prestigious accreditation for the second time. The assessment revealed that staff found Czajka Care Group to be a good place to work, with everyone committed to seeing the business succeed, which has resulted in the company's excellent reputation, and a large number of staff working there for many years, advancing into senior positions.
For further information about Czajka Care Group, the roles available, and how to apply for a position, call 01274 599564 or visit www.czajka.co.uk
Other Recommended Articles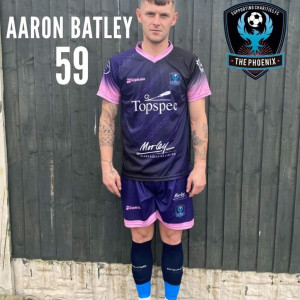 We are really excited to be sponsoring Aaron Batley from Supporting Charities Football Club.

The Charity Football Club is based in Bradford and play all over the country raising funds for many organisations and charities - over £73,000 raised and donated to date with ex professional players, Hollyoaks, Emmerdale stars and TV personalities all playing. At the last game £3,500 was raised for Cash for Kids & Rotherham Chartity Hospital.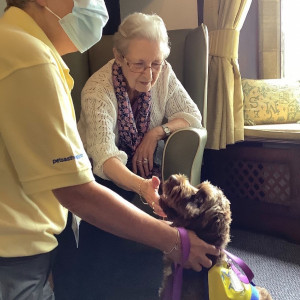 We were absolutely delighted to welcome Pets As Therapy dog Coco and her owner Mary to our Beanlands Nursing Home in Cross Hills, between Keighley and Skipton recently.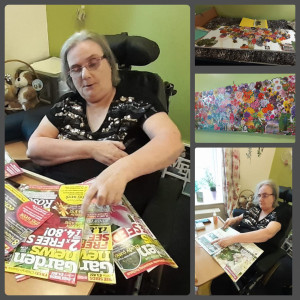 Our residents at our specialist nursing home for younger people - Staveley Birkleas in have been showcasing their fabulous arts and crafts skills recently.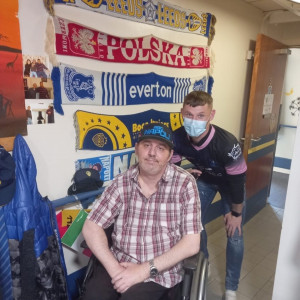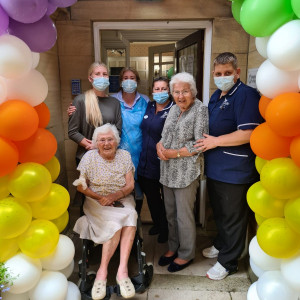 June and July have been full of love, light and positivity at our five local care and nursing homes.
As part of the first NHS Social Care and Frontline Workers' Day, the creative and hard-working teams at Fairmount Nursing Home and Brookfield Care Home in Nab Wood, Shipley and Currergate Nursing Home in Steeton and Beanlands Nursing Home in Cross Hills went all out to make sure everyone felt valued and appreciated.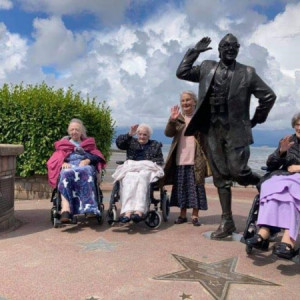 We had a fabulous day trip to Morecambe recently. The weather was kind to us and our Currergate Nursing Home ladies had a great time enjoying the sea air, local sights and a lovely lunch out.