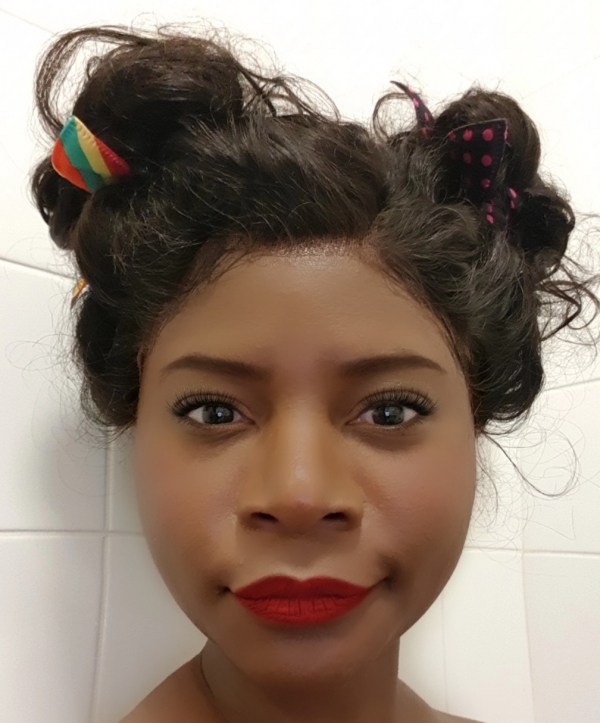 Resident is at the heart of Czajka Care Group's Home
Tania Janota, who is originally from Luanda in Angola, Africa has lived at Czajka Care Group's Staveley Birk Leas Nursing Home in Nab Wood for over two years. Since moving in, she has played an integral part in the daily running of the home, which provides care for for up to 60 people, aged 18 years upwards, who have physical disabilities and are unable to look after themselves in their own homes.
The 33 year old, who has had Muscular Dystrophy (MD) since birth – which is a group of muscle diseases that cause a gradual weakening and breakdown of skeletal muscles over time – moved into Staveley Birk Leas when her own house became unsuitable for her needs.
Tania was keen to have a positive impact at Staveley Birk Leas and now enjoys helping on reception, selling raffle tickets for charity events and assisting the home's activities coordinator to organise a wide range of activities and social events.
Tania said: "I really enjoy helping with aspects of the home because I like making a difference to people and I love to see the smiles that I put on their faces. I am a big believer in the power of happiness. My family makes me happy and I am planning to go to Portugal next year to visit my mother, who I haven't seen for 20 years.
"The team and other people at Staveley Birk Leas are my family here in the UK, and I feel really proud that they include me. I have also helped to interview job applicants and ask them about what skills they can bring to the job and what they feel they can they offer the home.
"I really do feel that Staveley Birk Leas is my true home, and as well as helping out, I also spend a lot of my time here cooking, reading, shopping and watching movies and TV series. There's also plenty of trips out to cinemas, museums, the Alhambra theatre and other day trips which I really love and always look forward to."
Santi Franceschino, who is the manager at Staveley Birk Leas, said: "We are delighted that Tania is able to take an active role in the home. It's essential our residents are engaged and have a say in how things are run – it empowers them and its helps us to make sure everyone feels safe, secure and happy in their home."
Other Recommended Articles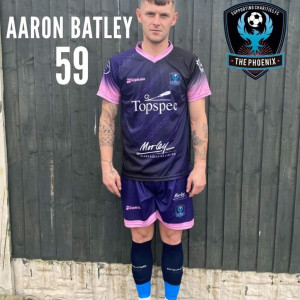 We are really excited to be sponsoring Aaron Batley from Supporting Charities Football Club.

The Charity Football Club is based in Bradford and play all over the country raising funds for many organisations and charities - over £73,000 raised and donated to date with ex professional players, Hollyoaks, Emmerdale stars and TV personalities all playing. At the last game £3,500 was raised for Cash for Kids & Rotherham Chartity Hospital.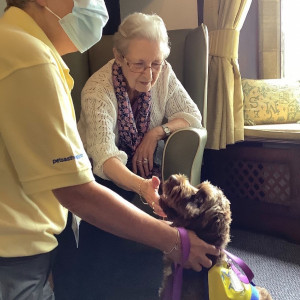 We were absolutely delighted to welcome Pets As Therapy dog Coco and her owner Mary to our Beanlands Nursing Home in Cross Hills, between Keighley and Skipton recently.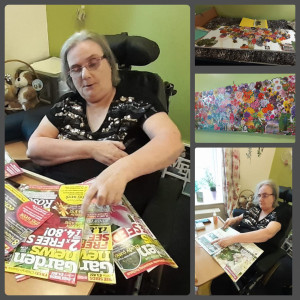 Our residents at our specialist nursing home for younger people - Staveley Birkleas in have been showcasing their fabulous arts and crafts skills recently.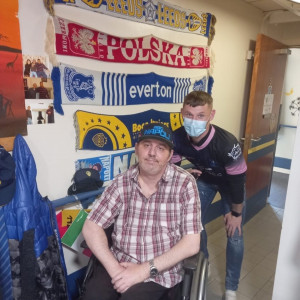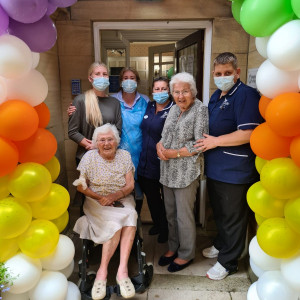 June and July have been full of love, light and positivity at our five local care and nursing homes.
As part of the first NHS Social Care and Frontline Workers' Day, the creative and hard-working teams at Fairmount Nursing Home and Brookfield Care Home in Nab Wood, Shipley and Currergate Nursing Home in Steeton and Beanlands Nursing Home in Cross Hills went all out to make sure everyone felt valued and appreciated.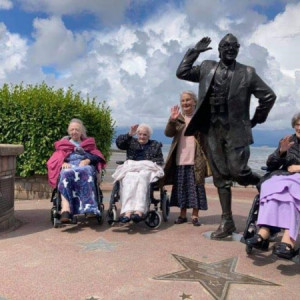 We had a fabulous day trip to Morecambe recently. The weather was kind to us and our Currergate Nursing Home ladies had a great time enjoying the sea air, local sights and a lovely lunch out.