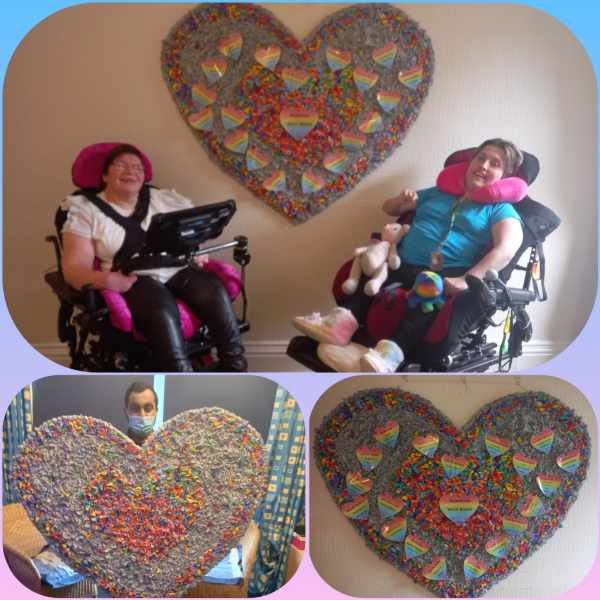 Special times at a very special care group
This month has seen residents and our caring team mark many special occasions, from birthdays and baby showers to retirements and a very special 'wish' day.
We provide respite care, short-breaks, day care, full-time care and palliative care for people aged 65 and over at Fairmount Nursing Home and Brookfield Care Home in Nab Wood, Shipley and Currergate Nursing Home in Steeton and Beanlands Nursing Home in Cross Hills.
We also owns and runs Staveley Birkleas Nursing Home - the specialist nursing home in the North- which cares for young people from the age of 18 through to 64, who have a variety of needs including amputees, people with brain injuries, Multiple Sclerosis (MS), Motor Neuron Disease, Huntington's, Epilepsy and many other complex conditions.
Czajka Care Group's managing director, Konrad Czajka, said: "It's so important to celebrate special occasions and make each and every individual feel cared for and loved. The baking skills of our team are worthy of being included on 'The Great British Bake Off' as the birthday cakes they create for our residents are stunning! We host birthday parties for our residents that make for a really memorable day, and our team always go that extra mile."
This month our team at Staveley Birkleas wished one of its long-standing team, Roseanne, all the best with her retirement after 20 years at the nursing home and also celebrated Melissa's baby news with a fabulous baby shower. Our home's activities coordinator, Halina Swakowska also organised a special 'wish' day, where residents and the team used their craft skills to create a giant heart shaped wishes board where residents could add wishes they want to fulfil during the year.
Konrad added: "In addition to all of the special celebrations, it's been great to see so many of our residents participating in day trips and meals out again, now that Covid restrictions have been lifted. A seaside trip to Morecombe was particularly popular and we have also enjoyed live musical performances outside at our homes. Now that we can welcome visitors again, our residents were delighted to see Holly and Frania, two of our four-legged furry friends pay a visit. The two dogs were very popular and enjoyed all the attention!"
Konrad added: "Our teams put lots of effort into devising a huge array of special activities and events for residents and our fun and engaging programme not only supports our residents' physical and mental wellbeing, but also makes for very happy homes."
Czajka Care Group is also home to two thriving retirement communities at Fairmount Park in Nab Wood, where there are 37 houses and apartments, and at Currergate Mews in Steeton, where there are 14, three-bedroom houses.
We also own and run The Clubhouse at Fairmount Park which has undergone an extensive refurbishment whilst it was closed during lockdown, and its gym, swimming pool, jacuzzi, steam room, snooker room, bar, restaurant, boardroom facilities, private function suite, bowling green and putting green are now open.
Other Recommended Articles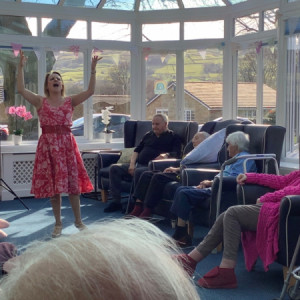 Carole entertained our residents at Beanlands Nursing Home with some wonderful songs recently. Everyone joined in and had a great time.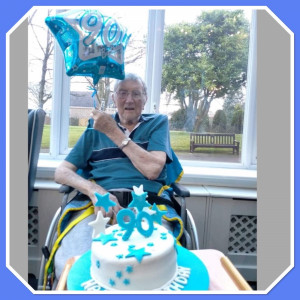 We celebrated two big birthdays at Beanlands Nuring Home recently. Happy 90th Birthday to Dennis and Happy 95th Birthday to Joan.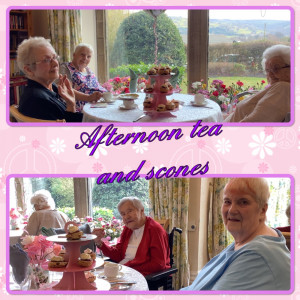 We had a great time celebrating Mother's Day at our Beanlands Nursing Home. With a wonderful afternoon tea and flowers for all our amazing mums.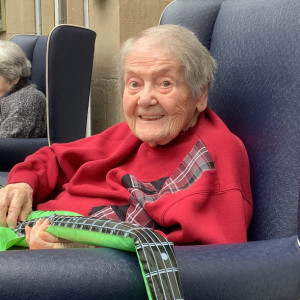 The talented Deborah from Musical Moments visited our Beanlands Nursing Home recently. She got everybody inolved with some great tunes and plenty of enthusiasm.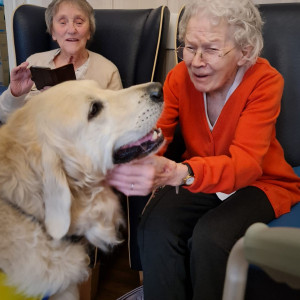 What a wonderful visit from the lovely Pets As Thearpy doggy. There were lots of cuddles all round!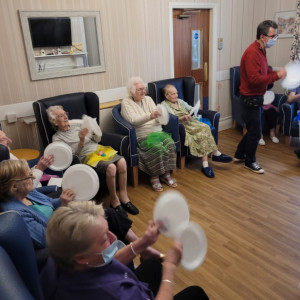 Another recent session at our Brookfield Care Home was the Music For Health visit. A great way for our residents to get active and enjoy a fun activity together.