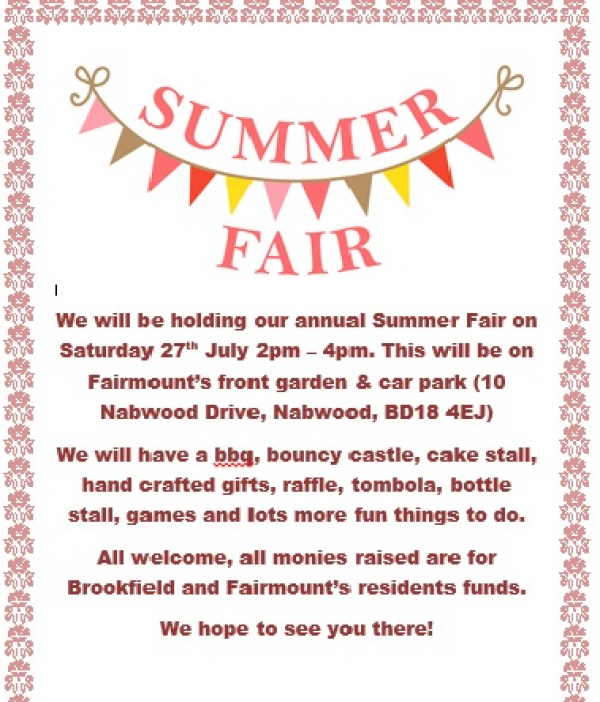 Summer Fair - Saturday 27th July 2-4pm
We will be holding our annual Summer Fair on Saturday 27th July 2pm – 4pm. This will be on Fairmount's front garden & car park (10 Nabwood Drive, Nabwood, BD18 4EJ) EVERYONE IS WELCOME.
We will have a BBQ, bouncy castle, cake stall, hand crafted gifts, raffle, tombola, bottle stall, games and lots more fun things to do.
All are welcome and all monies raised will be for Brookfield and Fairmount's residents funds.
We hope to see you there!
Other Recommended Articles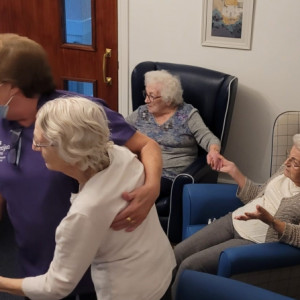 Our residents at our Brookfield Care Home had a great time singing and dancing to the live music provided by Andy Wiseman. We can't wait to have him come back and perform for us again soon.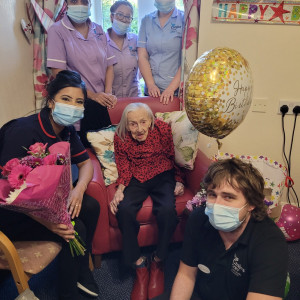 We were absolutely delighted to help May celebrate her 100th birthday at our Brookfield Care Home in Nab Wood, Shipley recently. Her daughters, Jackie and Sue, celebrated with us and our wonderful chef made the most delicious cake.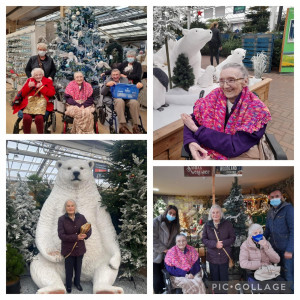 Our Currergate Nursing Home residents had a great day out at Tong Garden Centre and are feeling very much in the Christmas spirit! Can anyone spot the polar bear?!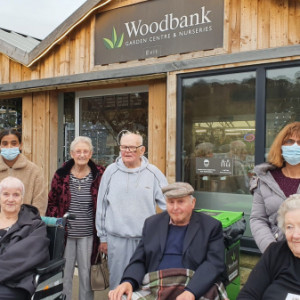 First trip out for our residents from our Beanlands Nursing Home for a while - and what a great time was had by all! Woodbank Nurseries - Harden, Bingley did not disappoint. We had a lovely lunch and plenty of fun on the penny machine.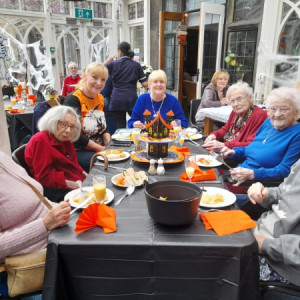 Some spooky times were had this Halloween across all of our care and nursing homes. The time, effort and creativity that went into the decoration was awesome! With Halloween parties galore – everyone had a great time!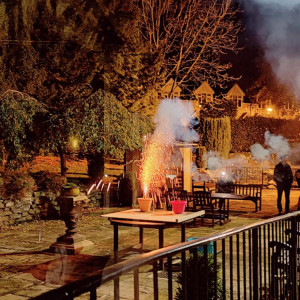 Big bangs and plenty of sparkle on Bonfire Night at our care homes and nursing homes. Our residents love to get together and celebrate special events and this Bonfire Night went off with a bang thanks to our wonderful team at Czajka Care group.