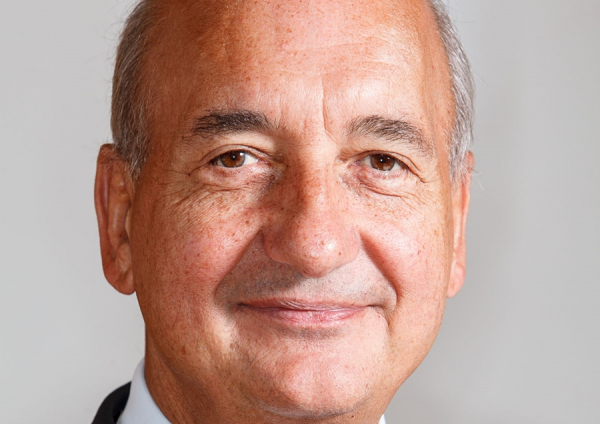 The Yorkshire Post put MD Konrad Czajka 'on the spot' for a feature in the business pages
Our Managing Director, Konrad Czajka, was recently 'put on the spot' by the Yorkshire Post for its regular feature in the business pages of the popular newspaper.
What was your first job?
My first job was playing in a band called 'Velvet Blue' in music venues across Yorkshire in the 1960s which paid £10 a week! This was quite a lot of money back then, particularly for a teenager.

If you weren't in your current position what would you be doing?
I don't believe I would have made it as a professional musician, so I probably would have fallen back on my training in institutional management.

What was your worst mistake?
Even at 70, there is nothing that I terribly regret, because you can always learn from your mistakes and move on.

What is your ideal day away from the office?
My ideal day would be playing my accordion or spending time with my two grandchildren who love to play sport.

Name one person you would most like to have dinner with and why?
I would like to have dinner with Roger Federer to discuss his success and his drive, which has allowed him to stay at the top of his sport for so long. I'm a big tennis fan and have sponsored talented players in the past – including Luke Johnson from Leeds who has embarked on a professional sporting career and is pursuing his dream of climbing to the top of world tennis.

What was your best subject at school?
Chemistry, which led me into a job as a Laboratory Assistant in Horsforth for a time.

What are your hobbies?
Playing tennis, swimming and walking. I used to jog too, but age has caught up with me!

What would you do if you won the Lottery?
I would travel the world with my wife. I would particularly like to visit Australia and New Zealand.

What's your favourite item of clothing?
A black tie suit that is just right for every special occasion.

What is your favourite time of day?
Early evening when I treat myself to a small scotch.

What would you like your epitaph to be?
Did his best to make a difference.
Other Recommended Articles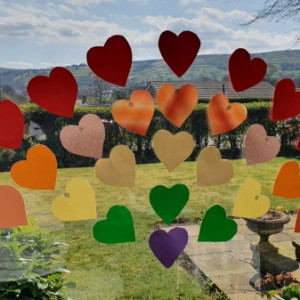 Mother Teresa said 'It's not about how much we give but how much love we put into giving' and we have certainly experienced the kindness and love of so many throughout the Covid-19 pandemic and lockdown.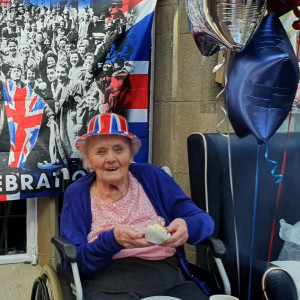 Every one of our homes pulled out all the stops for VE Day. It was an important milestone to celebrate, as many of our residents lived through it, and it was incredible to see the creativity and thoughtful planning that went into the day. With specially made VE Day commemorative cakes, buns and pies alongside decorations and musical trips down memory lane, we were able to safely mark the 75th anniversary of VE Day in style.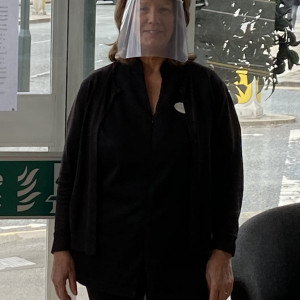 The care and thoughtfulness shown to our hard working staff from local schools and businesses has been humbling. We have been able to supplement our own supplies of PPE equipment with donations of face visors from Bradford Grammar School, Hanson Academy, Five Landis and Nautical Vapes. BHP Accountants also arranged for a donation of face visors via 'Made In Yorkshire' which were manufactured by SI Mouldings.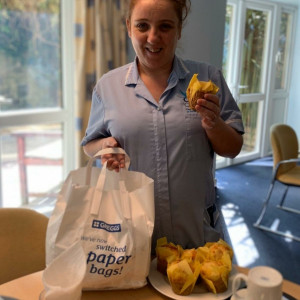 Food hampers, chocolate treats and break time snacks from Greggs, Prep N Go, Morrisons, Dominos and local plumber James Holden, have all been gratefully received and eagerly consumed over the last few weeks!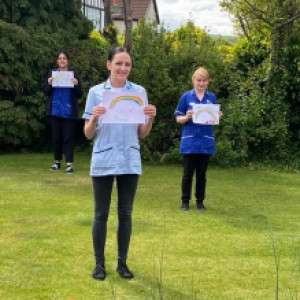 The letters and artwork we have received from children at Thackley Primary School, Crossley Hall Primary School and the grandchildren of our residents and children and grandchildren of our staff has really bought a smile to so many faces. The bright and positive pieces of artwork have been lovingly made into inspirational displays taking pride of place in all five of our homes. They act as a constant reminder of the support we have.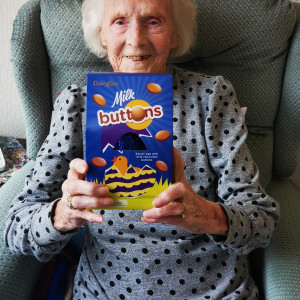 Our managing director, Konrad Czajka, has praised the dedicated staff at our five nursing and care homes and he has also been humbled by the strength of the local community spirit and messages of support received.