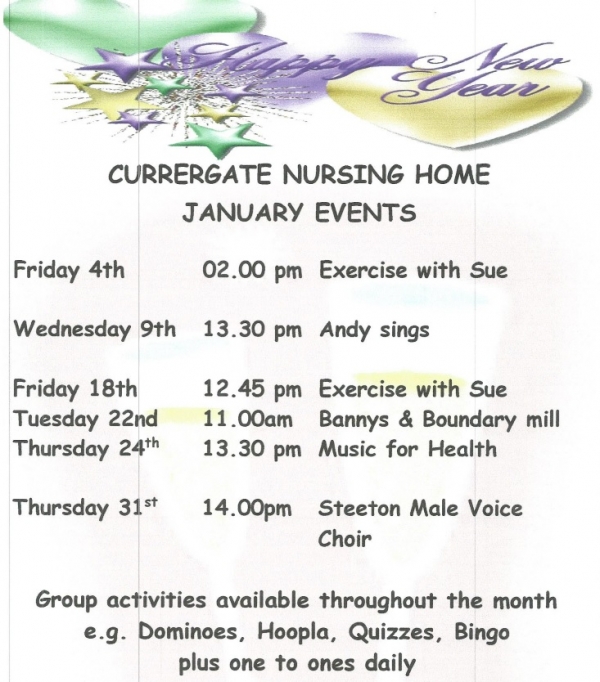 There's lots happening at Currergate Nursing Home in January
Here are some of the events coming up in January at Currergate Nursing Home that residents can look forward to.
Other Recommended Articles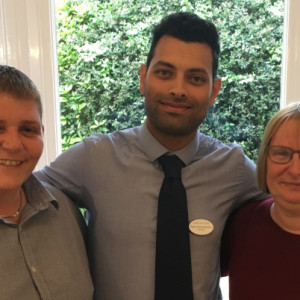 Tracey Hinchliffe, Pamela Ward and Santi Francheschino have all been promoted to become registered managers at three of Czajka Care Group's homes.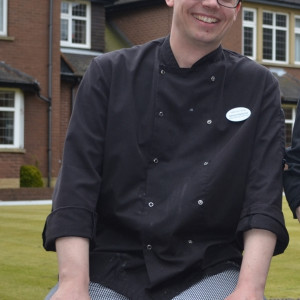 With research revealing that a staggering 35% of elderly people are at nutritional risk when they first move into a care home, according to BAPEN (The British Association of Parenteral and Enteral Nutrition), West Yorkshire based Czajka Care Group is doing more than ever to ensure residents across its homes enjoy a healthy and balanced diet.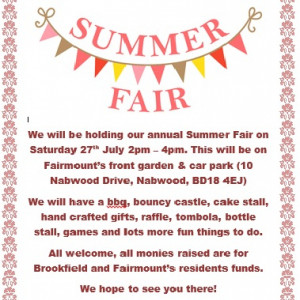 We will be holding our annual Summer Fair on Saturday 27th July 2pm – 4pm. This will be on Fairmount's front garden & car park (10 Nabwood Drive, Nabwood, BD18 4EJ) EVERYONE IS WELCOME.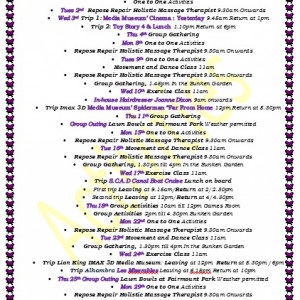 As usual there is so much for our resdients to take part in this month at our specilist home - Staveley Birkleas. Caring for 18 - 64 year olds with physical disbailities, we make sure there is something for everyone. With trips to the cinema, theatre and canal trips, as well as regular exercise and dance classes, bowling matches and speiclist holistic massage. A special visit to Harewood House will also take place at the end of the month.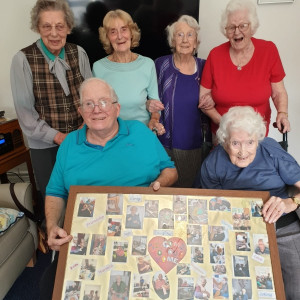 Czajka Care Group is inviting people to join in its celebrations of National Care Home Open Day this Friday 28th June.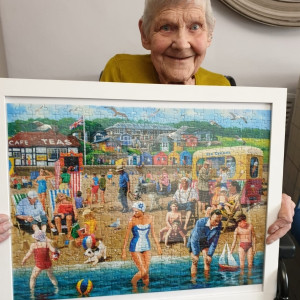 A 93 year old resident at Czajka Care Group's Brookfield Care Home in Nab Wood, Shipley has stunned everyone at the home with her ability to complete all of its jigsaw puzzles in a matter of months.