Top employment accreditation for Czajka Care Group
A prestigious accreditation scheme that recognises businesses that invest in the development of their staff has been awarded to Czajka Care Group.
It is the second time the care group has achieved The Investors in People status. The West Yorkshire care company owns and operates Fairmount Nursing Home, Brookfield Care Home and Staveley Birk Leas Nursing Home, which are all in Nab Wood near Shipley, as well as Currergate Nursing Home in Steeton and Beanlands Nursing Home in Cross Hills. Czajka also provides purpose built retirement homes and operates The Clubhouse at Fairmount Park, which is a members only club with a wide range of leisure facilities. The family-run business employs 350 people.
After being put through a stringent assessment process by the assessors, Czajka was applauded for its high level of professionalism and the passion that emanated from the team.
The Investors In People assessor visited all Czajka's homes and interviewed a cross-section of the company's employees. In addition, they took an in-depth look at the company's business strategy, development opportunities for staff, the effectiveness of the management team and its recognition and reward schemes.
The assessment releveled that staff found Czajka Group to be a good place to work, with everyone being very committed to seeing the business succeed, which has resulted in the company's excellent reputation, and a large number of staff remaining with Czajka for many years, advancing into senior positions.
Konrad Czajka, Managing Director of Czajka Care Group, said: "We are very proud of the Investors in People accreditation and the comments from the report. Having well qualified, experienced staff that love their job and progress within the business is great news for all the residents we care for and our business as a whole."

Czajka was also praised for its communication throughout the group, the specialised induction programme for new staff and the high standards of excellent care delivered, which are in line with the Care Quality Commission guidelines. Konrad added: "Compassion, adaptability, respect, excellent and safety are the essence of our core values, and the report recognised that everyone fully understands and works with these things in mind. The inspector also found a culture of trust and ownership at operational level, with people feeling empowered to make decisions and act upon them, which is really great feedback.
"We've recently begun to introduce an IT care management software system that starts from assessment and assists to plan and evaluate every aspect of our resident care, which we hope will have a further positive impact, and the report highlighted how this will further enhance the service we provide. We put the people we care for at the heart of everything we do, but we can only do that through providing quality training, support and encouragement to our team at every level, and the Investors in People recognises this success."
Other Recommended Articles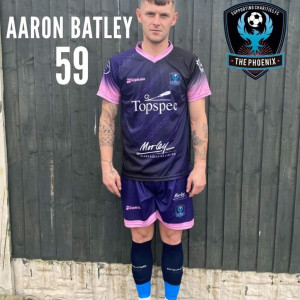 We are really excited to be sponsoring Aaron Batley from Supporting Charities Football Club.

The Charity Football Club is based in Bradford and play all over the country raising funds for many organisations and charities - over £73,000 raised and donated to date with ex professional players, Hollyoaks, Emmerdale stars and TV personalities all playing. At the last game £3,500 was raised for Cash for Kids & Rotherham Chartity Hospital.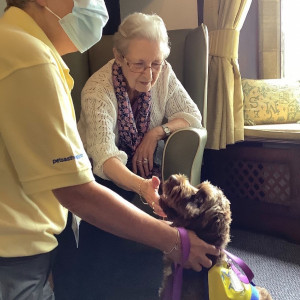 We were absolutely delighted to welcome Pets As Therapy dog Coco and her owner Mary to our Beanlands Nursing Home in Cross Hills, between Keighley and Skipton recently.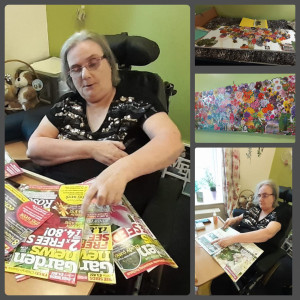 Our residents at our specialist nursing home for younger people - Staveley Birkleas in have been showcasing their fabulous arts and crafts skills recently.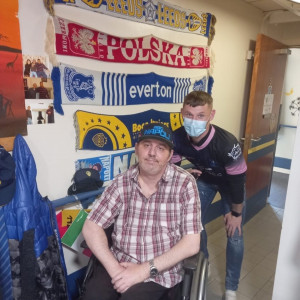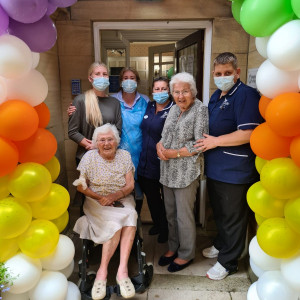 June and July have been full of love, light and positivity at our five local care and nursing homes.
As part of the first NHS Social Care and Frontline Workers' Day, the creative and hard-working teams at Fairmount Nursing Home and Brookfield Care Home in Nab Wood, Shipley and Currergate Nursing Home in Steeton and Beanlands Nursing Home in Cross Hills went all out to make sure everyone felt valued and appreciated.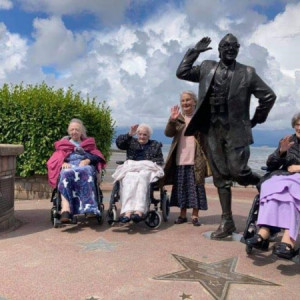 We had a fabulous day trip to Morecambe recently. The weather was kind to us and our Currergate Nursing Home ladies had a great time enjoying the sea air, local sights and a lovely lunch out.