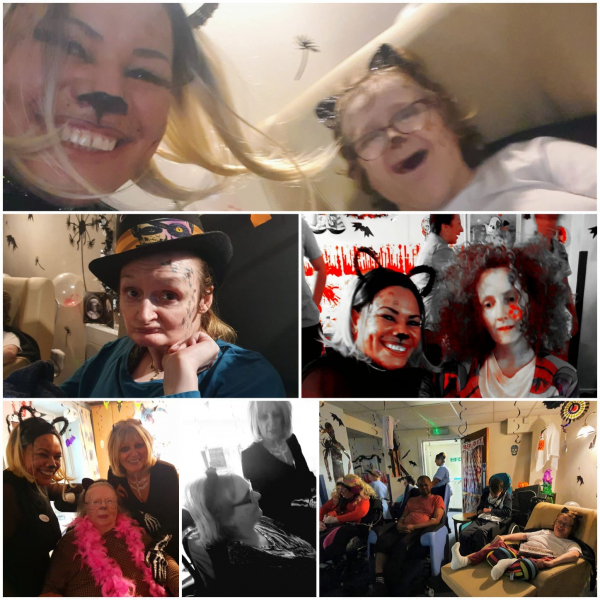 Young people with complex conditions thrive at Staveley Birkleas
Young people from across the North of England with physical disabilities that prevent them from looking after themselves in their own homes, are successfully finding independence and developing their social lives at Czajka Care Group's Staveley Birkleas Nursing Home in Nab Wood and this year made Halloween a night to remember!
The specialist home is one of only a few facilities of its kind in West Yorkshire, that is home to residents aged between 18 and 64, who have a vast range of needs including amputees, brain injuries, Multiple Sclerosis (MS), Motor Neuron Disease, Huntington's, Epilepsy and many other complex conditions.
Residents are also increasingly been referred to Staveley Birkleas Nursing Home for respite and specialist care from a wide range of leading healthcare providers and out of area Local Authorities such as Leeds, Kirklees, Calderdale, North Yorkshire, Northants and Tameside.
Once settled, residents can then take advantage of the home's busy activity programme, which includes everything from dance classes to holistic massage sessions, as well as the annual Halloween party, which was the biggest and best ever this year! There are also lots of trips out and recently residents have been to The Royal Armouries in Leeds, a theatre trip to see Whitney: Queen of the Night, enjoyed a canal boat cruise and film fans visited the National Science and Media Museum's IMAX cinema.
Residents also have the opportunity to use the facilities at Czajka Care Group's Clubhouse at Fairmount Park which include a swimming pool, jacuzzi, steam room, gym, restaurant, bar, bowling green, snooker table, putting green, boardroom facilities and private function suite.
Konrad Czajka, Managing Director of Czajka Care Group, said: "At Staveley Birkleas we've worked hard to create an environment where people with disabilities can thrive and live an independent lifestyle, whilst having round the clock care, in a safe and stimulating environment.
"It's a unique and hugely popular home that is now attracting residents from across the North of England due to the facilities on offer and its busy activity schedule, as well as our highly experienced team who all take pride in helping residents achieve their full potential."
Two residents at Staveley Birkleas who have recently embarked on setting and achieving life goals include Claire Thomas and Tania Janota. Claire is now studying for an NVQ Level 2 in Health and Social Care with the support of Czajka Care Group's team and she recently gave a talk to a group of Cubs at St John's Church in Greengates about her life with Cerebral Palsy.
Tania is originally from Luanda in Angola, Africa, and moved into Staveley Birkleas two years ago. Tania, who has Muscular Dystrophy (MD), is now playing an integral part in the daily running of the home and enjoys helping on reception, selling raffle tickets for charity events and working with the activities coordinator to organise social events.
Tania said: "The team at Staveley Birkleas are my family here in the UK, and I feel really proud that they include me. I have also helped to interview job applicants and ask them about what skills they can bring to the job as well as what they feel they can they offer the home. As well as helping out, I also spend a lot of my time here cooking, reading, shopping and watching movies and TV series. There's also plenty of trips out to cinemas, museums, the Alhambra theatre and other day trips, which I really love and always look forward to."
Konrad added: "We are delighted that Tania, like so many of our residents, is able to take an active role in the home. It's essential our residents are engaged and have a say in how things are run – it empowers them and it helps us to make sure they feel safe, secure and happy in their home. We are inclusive and forward thinking – we strive to provide the very best levels of care and rehabilitation as well as ensuring that everyone we look after has the chance to live their life to the full every day."
For further information about Staveley Birkleas Nursing Home and Czajka Care Group call 01274 599564
Other Recommended Articles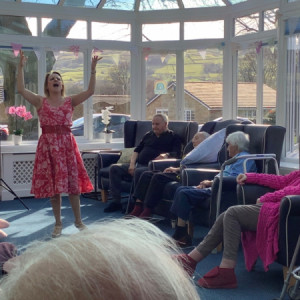 Carole entertained our residents at Beanlands Nursing Home with some wonderful songs recently. Everyone joined in and had a great time.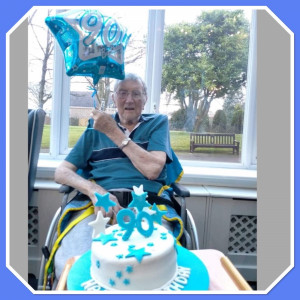 We celebrated two big birthdays at Beanlands Nuring Home recently. Happy 90th Birthday to Dennis and Happy 95th Birthday to Joan.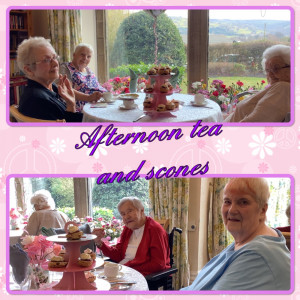 We had a great time celebrating Mother's Day at our Beanlands Nursing Home. With a wonderful afternoon tea and flowers for all our amazing mums.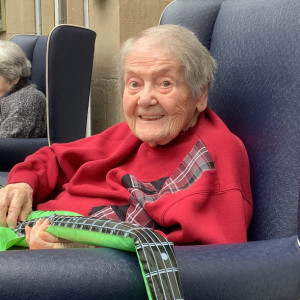 The talented Deborah from Musical Moments visited our Beanlands Nursing Home recently. She got everybody inolved with some great tunes and plenty of enthusiasm.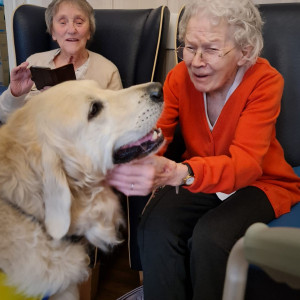 What a wonderful visit from the lovely Pets As Thearpy doggy. There were lots of cuddles all round!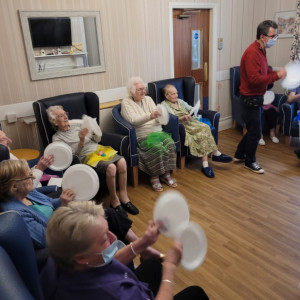 Another recent session at our Brookfield Care Home was the Music For Health visit. A great way for our residents to get active and enjoy a fun activity together.