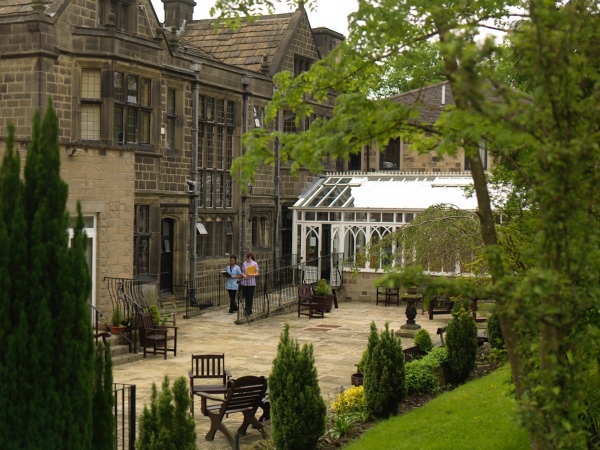 Your opportunity to experience everything that Currergate Nursing Home has to offer
Currergate Nursing Home in Steeton, which sits in the rolling Aire Valley countryside, is offering local people the chance to experience the unrivalled facilities and services that the home offers, by taking advantage of a free day of respite care before the end of January.
Currergate Nursing Home occupies a prominent position on Skipton Road, close to Airedale General Hospital, and currently has a limited number of places available for new residents.
The home holds the prestigious Gold Standard Framework Accreditation Quality Hallmark Award in recognition of its high standards and recently received a glowing report from the Care Quality Commission (CQC), securing an overall 'good' rating.
The CQC inspectors applauded Currergate's dedicated levels of care and the relationship between team members and residents. The report also commended how Currergate promotes independent living, giving everyone real choice and control over how they want to live their lives, as well as offering a good range of activities and social opportunities. These include regular exercise classes, coastal trips, barge rides along the canal, visits to local attractions like Harrogate Flower Show, trips out for afternoon teas, games, singing performances and lots of other entertainment.
The Grade II listed building's beautiful oak panelled lounge is the home's social hub, where residents can relax, meet new friends, watch television or listen to music. There's also a large conservatory with patio doors, so residents can enjoy the fantastic terrace and four acres of grounds and gardens.
The home offers a full range of services including respite care, short breaks, day care and palliative care. In addition, Currergate Mews sits within the home's grounds and offers 14, three bedroom, houses in a safe and secure environment that are available to buy outright, or on shared equity terms, as well as being available to rent.
Konrad Czajka, Managing Director of Czajka Care Group, said: "Currergate Nursing Home is a beautiful home, in a picturesque location, with wonderful gardens and we're in a unique position where we currently have several places available for new residents. Anyone who has ever thought about moving into a nursing home or feels they could benefit from a short break or respite care, should contact us now and experience for themselves everything that Currergate has to offer."
A recent testimonial from a resident's family member said: "You all took such great care of our Aunty in her last days. We've been able to picture her in a room with lovely big windows and squirrels and rabbits outside, being looked after by a team who not only showed kindness, but it was almost love. Nothing was too much trouble. They were all really, really lovely. Thank you so much for all you did for our Aunty. It really does make a huge difference."
Another resident who moved into Currergate in April this year said: "I really enjoy living here and feel like it's my home now. There is a lovely atmosphere and the staff are always cheerful, helpful and obliging, and I am always treated with dignity and respect. There's a varied choice of activities every month, which I take part in, and I particularly like the trips out."
Anyone wanting to book a free day of respite care during January, should call 01274 599564 before the end of December.
Other Recommended Articles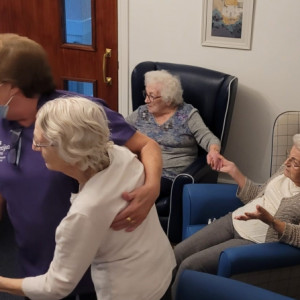 Our residents at our Brookfield Care Home had a great time singing and dancing to the live music provided by Andy Wiseman. We can't wait to have him come back and perform for us again soon.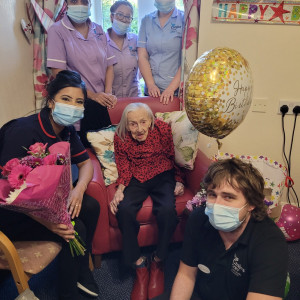 We were absolutely delighted to help May celebrate her 100th birthday at our Brookfield Care Home in Nab Wood, Shipley recently. Her daughters, Jackie and Sue, celebrated with us and our wonderful chef made the most delicious cake.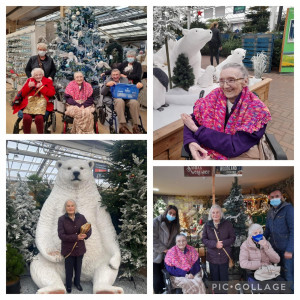 Our Currergate Nursing Home residents had a great day out at Tong Garden Centre and are feeling very much in the Christmas spirit! Can anyone spot the polar bear?!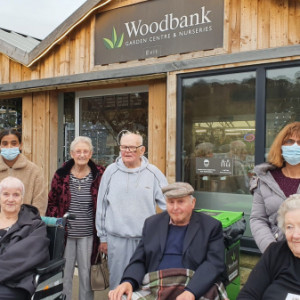 First trip out for our residents from our Beanlands Nursing Home for a while - and what a great time was had by all! Woodbank Nurseries - Harden, Bingley did not disappoint. We had a lovely lunch and plenty of fun on the penny machine.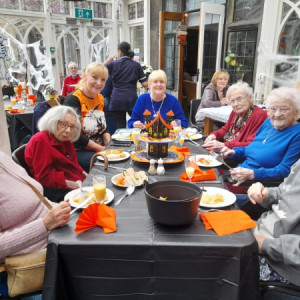 Some spooky times were had this Halloween across all of our care and nursing homes. The time, effort and creativity that went into the decoration was awesome! With Halloween parties galore – everyone had a great time!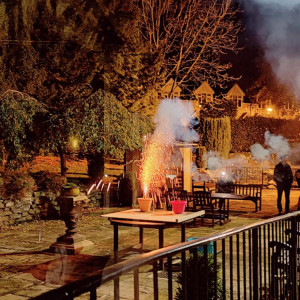 Big bangs and plenty of sparkle on Bonfire Night at our care homes and nursing homes. Our residents love to get together and celebrate special events and this Bonfire Night went off with a bang thanks to our wonderful team at Czajka Care group.